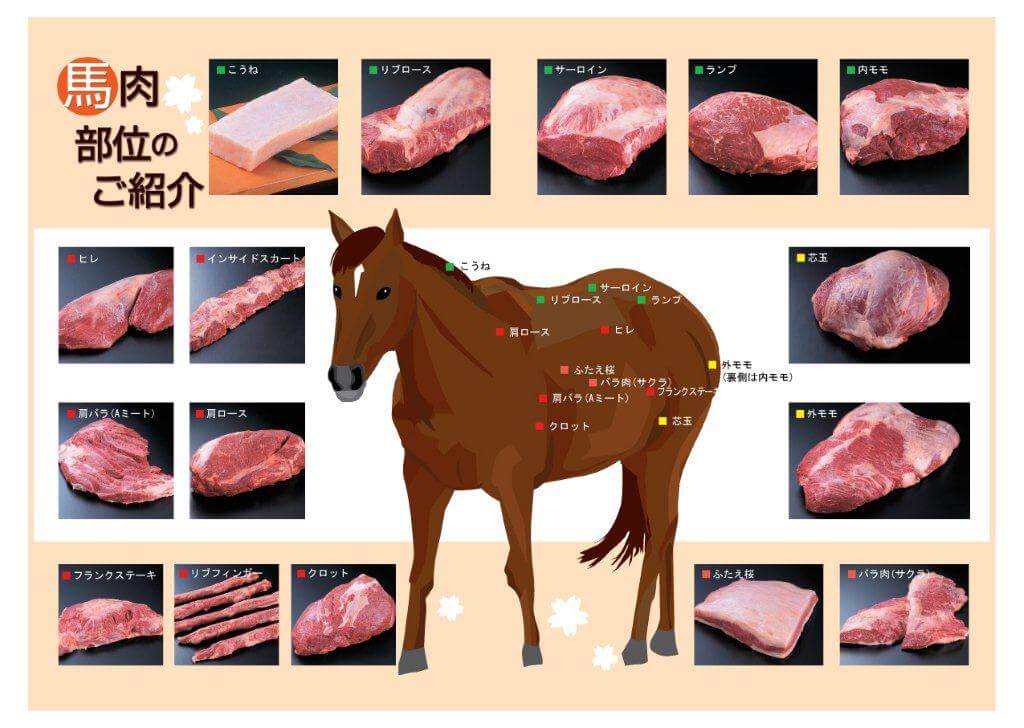 Well, a horse of course…
Amongst the many delicacies (or some would say, strange) foods that is eaten Japan, is horse meat, otherwise known as 'sakura'. This moniker probably comes from the bright red colour of the flesh.
A full course of horse?
While some cultures may balk at the thought of eating a creature as handsome as the horse, here in Japan it is gaining popularity even amongst the ladies as a 'beauty food' for being low in fat, high in protein and iron – and great in taste.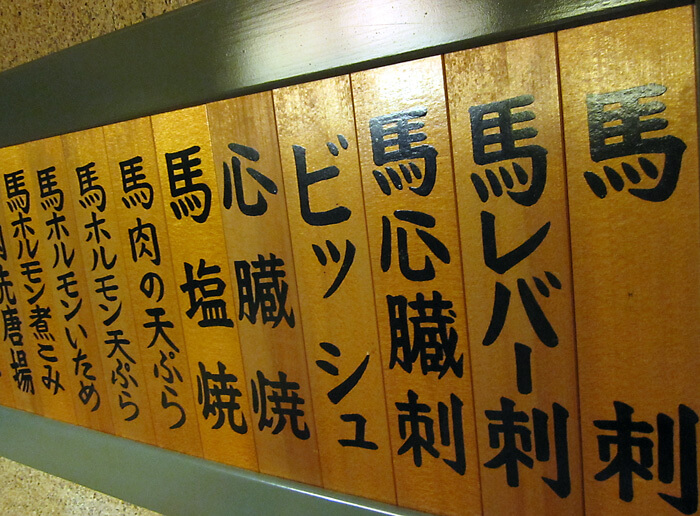 Kyushu and Nagano prefectures are famous for their horse meat production and cuisine. Specialty horse meat restaurants such as Bakurou have also galloped onto the scene in Tokyo as well, offering horse meat hotpots (sakura hotpots), sashimi, yakiniku and innards as well.
Caption: Horse yakiniku
As in most foods in Japan, the best way to eat horse meat is raw. The sakura sashimi is dipped in soy sauce and grated ginger or garlic, as you prefer. How does it taste like? The texture (depending on the part) is firm and it's probably best described as a clean, fresh taste.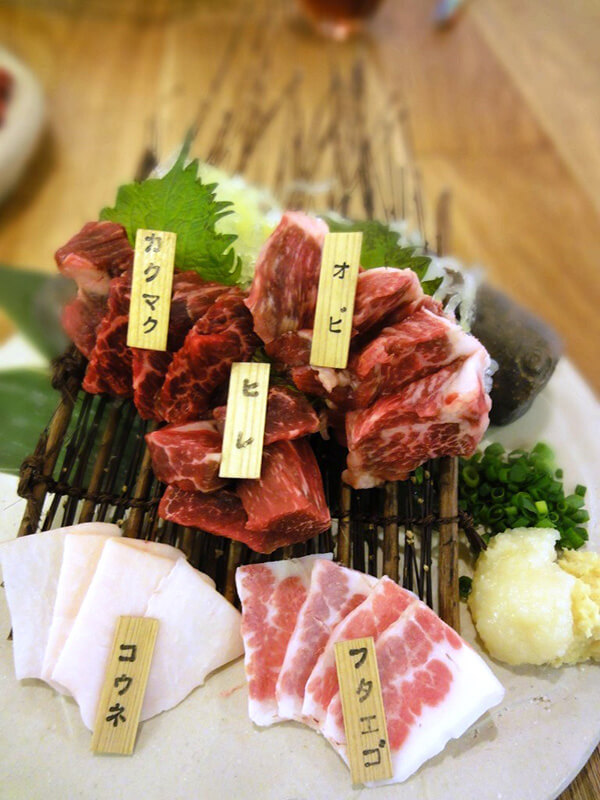 Horse innards stew is also a popular dish at izakayas. It's been one of the signature dishes at大統領(Daitouryou)izakaya at Ueno for decades, which specializes in grilled innards on sticks – speaking of innards…but that's another story!