Tokyo is not all about glamourous sights and cutting-edge innovations. Visit Shibamata, one of the shitamachi (downtown neighborhood) in Tokyo, and you will discover a whole new way of looking at this metropolis. Located just on the east side of the former Edo castle, the traditional neighborhood thrived as an entertainment hub for commoners in the Edo period (1603-1868) and was known as a town that developed around the Shibamata Taishakuten Temple. This is a great place to step back in time, explore the beauty of historic architecture and experience the authenticity of locals.

The introduction of Shibamata would not be complete without mentioning Tora-san, the protagonists of the popular "Otoko Wa Tsurai Yo" movie series. You might not have heard of the man, but yellowed movie posters and black-and-white photos of him can be found in every corner of the main path and shops selling traditional kusa dango (mugwort rice dumplings). Thanks to Tora-san, the neighborhood's nostalgic charm has escalated to a whole new level.
Getting Shibamata Town: All of the places are within walking distance from Shibamata Station. Take the Keisei Main Line from Keisei-Ueno or Nippori Station to Keisei-Takasago Station (15 minutes) and transfer to the Keisei Kanamachi Line for Shibamata (2 minutes).
Shibamata Taishakuten Temple:
Preservation of Edo belief for nearly 390 years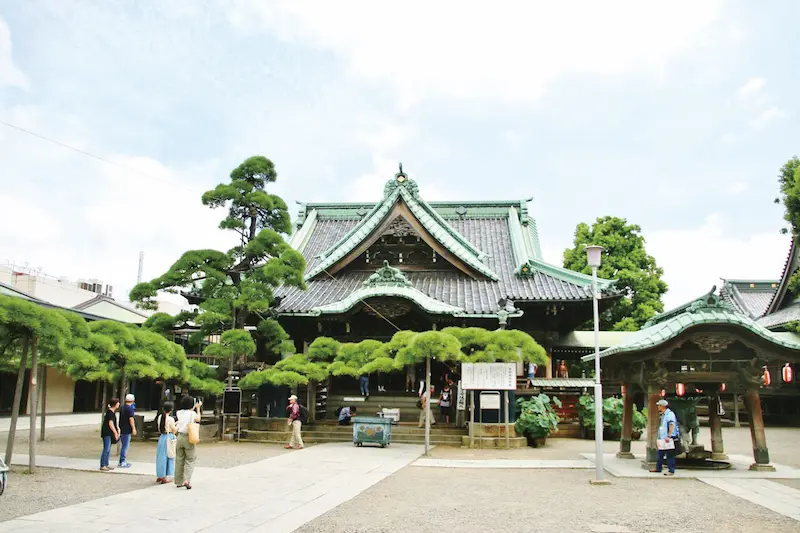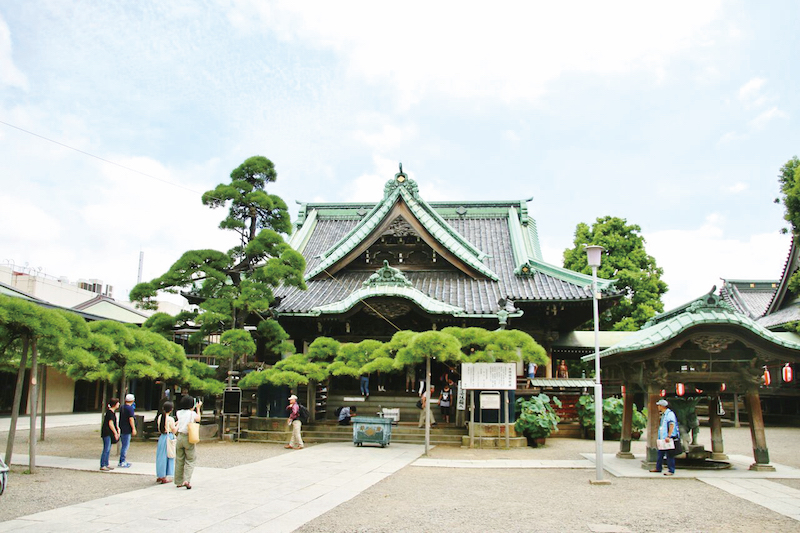 Formally named Kyoei-zan Daikyoji and founded in 1629, Taishakuten temple gets its name from Taishakuten – a popular Buddhist deity – and is known for helping worshippers get rid of bad luck. As the Taishakuten-boom swept through Japan at the end of 18th century, this temple became more popular and Shibamata prospered as a temple-town. Aside from saying prayers, visitors can also lay eyes on a gorgeous pine tree and ten carvings depicting portions of the Lotus Sutra on the outer wall of the inner chamber. While here, it's recommended that you stroll through the Suikeien Garden to see how religion is embedded in present-day landscape.
Hours: 9am-6pm [Sculpture Gallery] / 9am-4pm [Suikeien Garden] Admission: 400 JPY Adult / 200 JPY Elementary and middle school students [both the Sculpture Gallery and Suikeien Garden] Address: 7-10-3 Shibamata, Katsushika-ku, Tokyo
Website: http://www.taishakuten.or.jp/index.html
Yagiri-no-watashi Ferry: Linking the past with the present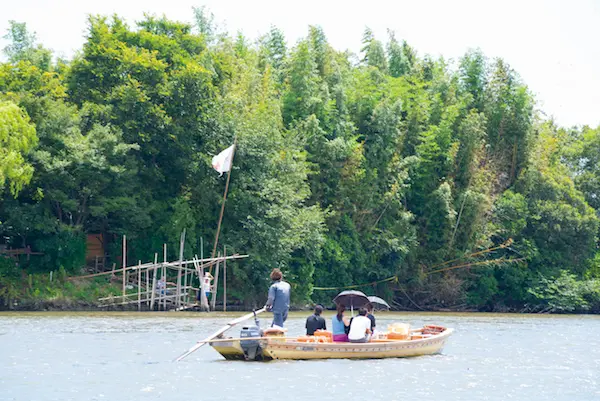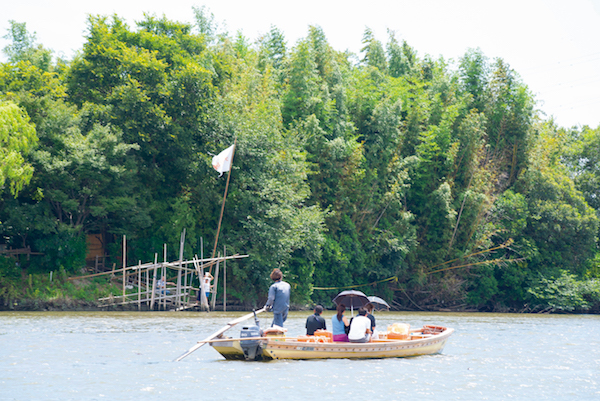 After visiting the Taishakuten temple, walk in the direction of Edo River and you will encounter a ferry crossing that has been in operation since the Edo period. Small wooden rowboats are used to transport locals between Tokyo's Katsushika ku and Chiba's Matsudo shi—the old-fashioned way. There were as many as 15 ferry crossings in the past, but now this is the only place in Tokyo where such service is still available. Join other tourists on a ride across the 150-meter wide river and immerse yourself in the historical charm of Shibamata.
Hours: 10am-4pm every day in summer, 10am-4pm on weekends, holidays and specific days on the calendar in winter.
Admission: 200 JPY Adult / 100 JPY Children, (one way) Address: 7-18 Shibamata, Katsushika-ku, Tokyo
Website: http://www.katsushika-kanko.com/guide/scene/spot_1247.php (Japanese)
Yamamoto-tei Garden: An elegant western mansion with a Japanese twist
After undergoing several renovations between 1926 and 1930, the stunning Yamamoto-tei now offers traditional Japanese architecture with a sophisticated western touch. Ranked third in Sukiya Living—a renowned American magazine with over 1000 Japanese gardens dedicated to Japanese gardens, Yamamoto-tei embodies the harmony of east and west. Evergreen plants and shrubs in the garden are a wonderful sight to behold that will keep you entertained for the entire day.
Hours: 9am-5pm Admission: 100 JPY, free entry for middle school students or under and people with disability pass Address: 7-19-32 Shibamata, Katsushika-ku, Tokyo
Website: http://www.katsushika-kanko.com/yamamoto/eng/
Shibamata Haikara Yokocho & Toy Museum: A collection of traditional toys and sweets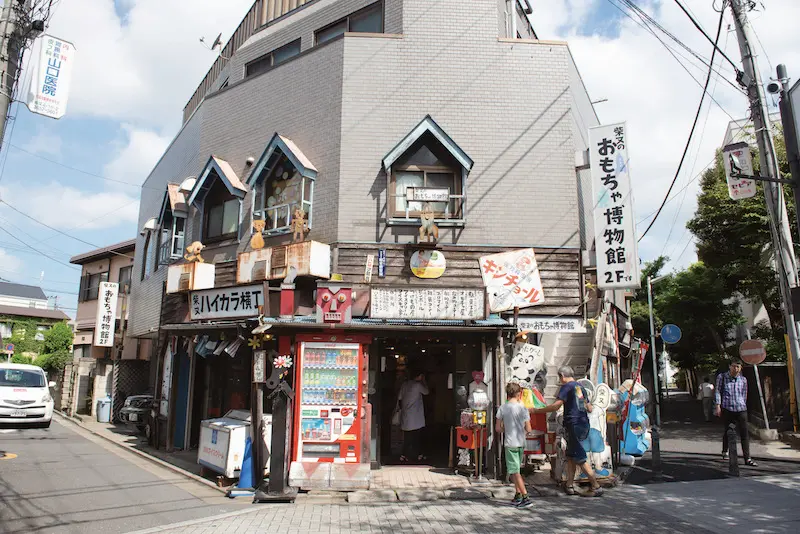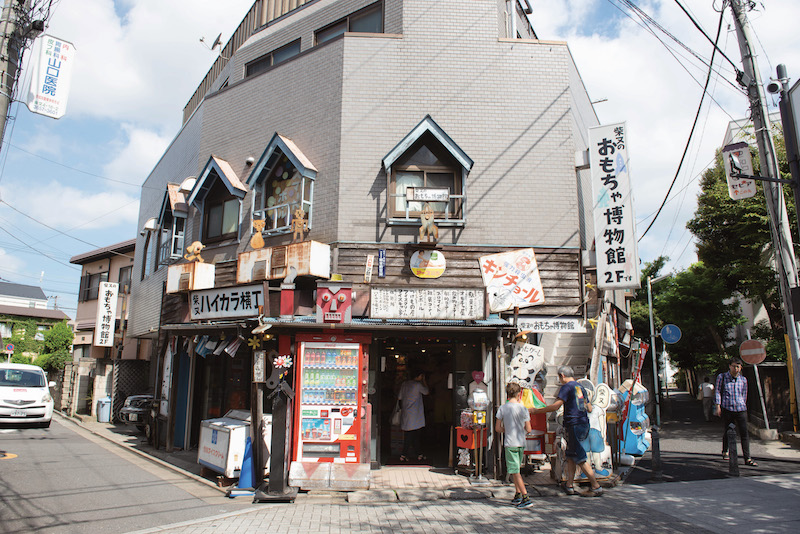 Katsushika once thrived as the location for toy factories in Tokyo, so the ward is no stranger to toys —especially celluloid dolls, which were first made there. The toy museum is the perfect place to unleash the child within you. On the first floor, the small shop displays a wide variety of candies and game machines from the good old days. Let your curiosity guide you through the maze of sweets!
Hours: 10am-7pm Address: 7-3-12 Shibamata, Katsushika-ku, Tokyo
Website: http://www2.odn.ne.jp/shibamata/index.html (Japanese)
Matsuya-no-ame Sohonten: Candy-cutting tuned to music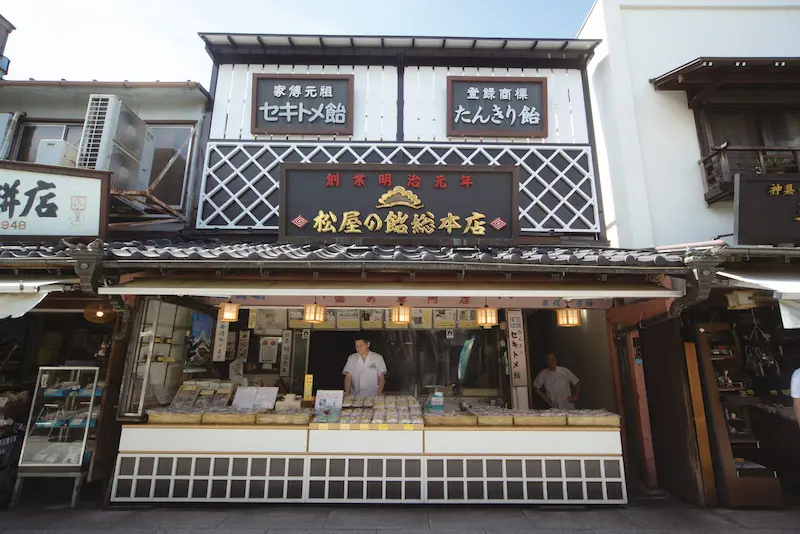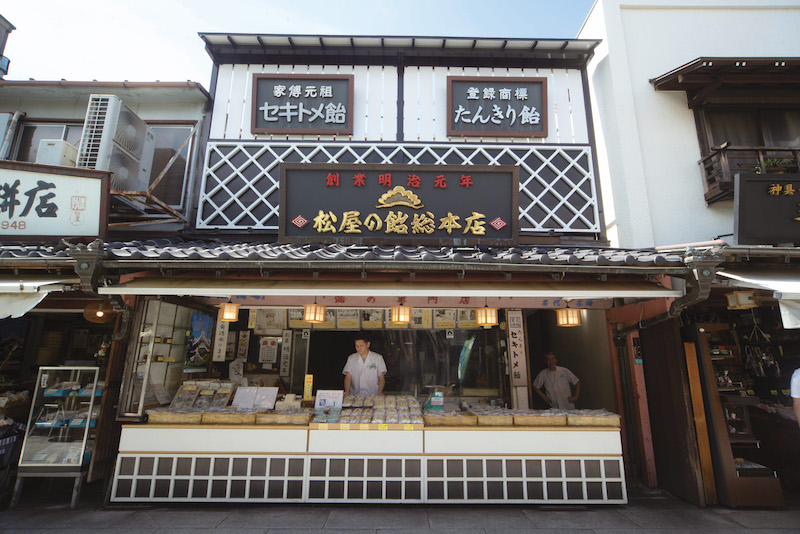 Matsuya-no-ame started its business in 1868 in Fukagawa and later moved to the Taishakuten area to become the only candy shop in town. With more than a hundred years of experience, the shop specializes in making soothing hard candies and red bean flavored candies. From fall to the end of spring, pastry chefs would perform "amekiri-ondou" (candy-cutting set to music) in public on weekends and holidays. The iconic rhythm of chopping candies by cleavers is recognized as one of the 100 best sounds representing Japan by the Japanese government.
Hours: 8:30am-5pm Address: 7-6-17 Shibamata, Katsushika-ku, Tokyo
Website: http://www.ni.bekkoame.ne.jp/matsuyaame/ (Japanese)
Katsushika Shibamata Tora-san Museum: Life in shitamachi truthfully presented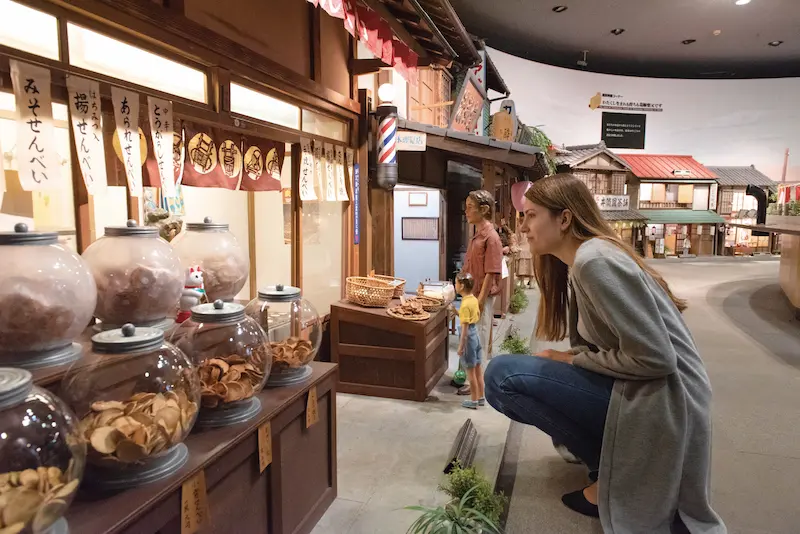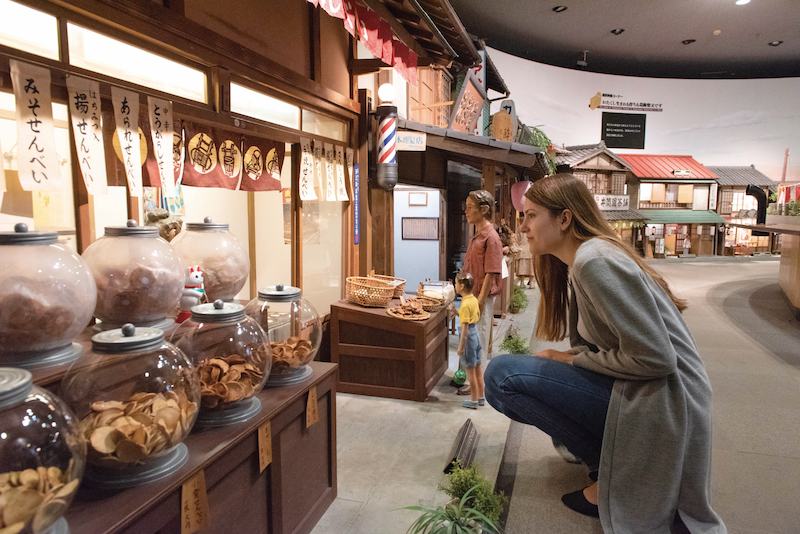 "Otoko Wa Tsurai Yo" (It's Tough Being a Man) is the longest running movie series according to the Guinness Book of World Records, with 48 episodes filmed over a two-decade period. Today, the movie serves as a precious memoir of Shibamata architecture and life from the 1960s to 1990s. The museum opened after the passing away of the actor who starred as Tora- san and displays all kinds of props and movie sets. Don't miss out on the chance to learn about the shitamachi culture in Shibamata by paying a visit in person.
Hours: 10am-5pm Admission: 500 JPY Adult / 300 JPY Elementary and middle school students / 300 JPY 65 years or older (The combo ticket of both Yamamoto- tei and Tora-san museum is 50 JPY discount in total)
Address: 6-22-19 Shibamata, Katsushika-ku, Tokyo
Website: http://www.katsushika-kanko.com/tora/ (Japanese)