The relatively low numbers of confirmed cases COVID–19 has puzzled overseas media outlets during the global pandemic. Throughout Japan's long history, the country has been repeatedly exposed to epidemics, and every time, people from all walks of life have come together to overcome it. Robert Campbell (Director General, National Institute of Japanese Literature) says, "In the Edo era (1603-1868), what we're now calling social distancing, was already a part of the social rules. The Edo population knew how to cleanse themselves and distance themselves from diseases, so they were very hopeful during times like these."
According to web site of the National Institute of Japanese Literature,
"The National Institute of Japanese Literature (NIJL) houses thousands of volumes of classical Japanese literature, and is currently in the process of building a digitized image database of many thousands more. Many of these books depict vividly, not only in prose and poetry, but also with abundant, beautiful illustrations, how people in times long past fought natural and man-made calamities, and how they attempted through the process of recovery to regenerate their own communities. Some of these details may still be applicable to the present day.
Just like the ancestors of current day Japan who put their resources together and survived catastrophes, the time will come when we too can all look back on the current outbreak of the corona virus. Among the deep legacy of Japan's literary, linguistic and artistic history, I hope you too may find one or two seeds of hope to make the days and weeks following feel somehow less isolating."
By looking back at some of the important lessons from the history and culture of past epidemics in Japan, we can once again join forces to overcome this current global COVID-19 pandemic. For many years, WAttention has been sharing Japanese traditional culture and history with the world, and we hope it will provide comfort in these times.
WAttention will continue to present to you many of the invaluable aspects of Japan's rich culture.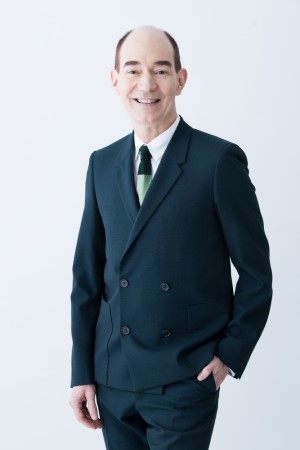 Robert Campbell, Ph.D., is a scholar of Japanese literature and the Director-General of the National Institute of Japanese Literature (NIJL), Tokyo.
Born in New York City, he studied in the Departments of Economics and Oriental Languages, University of California, Berkeley (B.A. 1981), and the Department of East Asian Languages and Civilizations, Graduate School of Fine Arts, Harvard University (M.A. 1984; Ph.D. 1992). Campbell moved to Japan to study Edo literature as a research student in the Department of Japanese Language and Literature, Kyushu University, Fukuoka City (1985), joining that department as assistant professor (1987). He then moved on to the National Institute of Japanese Literature, Tokyo (associate professor, 1995), and relocated to the University of Tokyo in 2000, where he taught as professor from 2007. His tenure as Director-General of NIJL began in 2017.
Robert Campbell's research centers on the sinological literature, art, media and intellectual discourses of late Edo and early Meiji period Japan. Besides editing and contributing to numerous volumes on Japanese literature, art and drama, he is active in the Japanese media as television host, news commentator, newspaper columnist, book reviewer and radio personality.