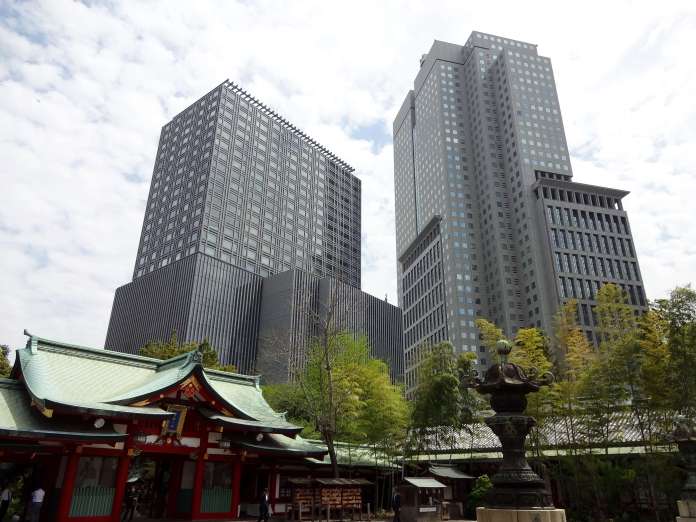 A sacred shrine you reach by escalator
Presiding over a steep slope in the middle of Tokyo, the Hie Shrine is probably Japan's most urban shrine. Located in Nagatacho of the Chiyoda Ward,  the shrine is surrounded by a cluster of impressive skyscrapers, and most of Japan's national government buildings can be found in the area as well. This mosaic of the old and new is typically Tokyo.To head up to the shrine, take the scenic stairway of red torii gates, or simply hop on the escalator! Yes, this really is Tokyo.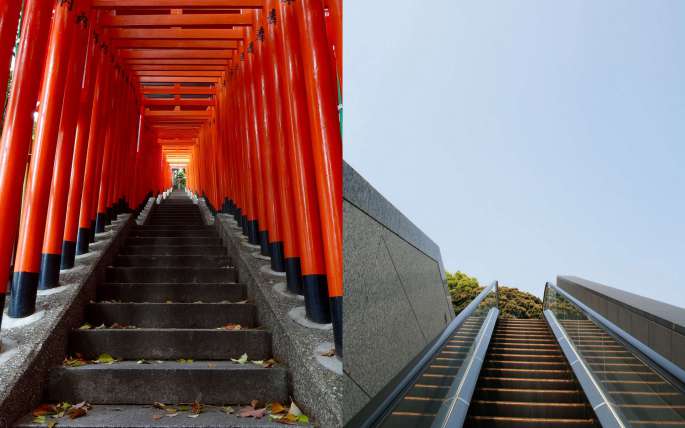 However, as you reach the shrine, you realize that this is in fact a very authentic shrine. Originally built in the 14th century, the Hie Shrine used to be a part of the Imperial Palace until it was moved to its current location in the 17th century. The shrine was destroyed during WWII, but reconstructed in 1958.
Today, the Hie Shrine is a popular venue for traditional Japanese weddings. During your visit, you might be lucky enough to spot a Japanese bride in a white shiromuku kimono with a wedding headpiece next to her new husband in hakama, or Japanese robe.
Hie Shrine has brought fortune to so many couples that people have come to regard the shrine as a power spot for love fortune. The cute monkey amulets that are also said to bring luck to ones love life, make for a great souvenir!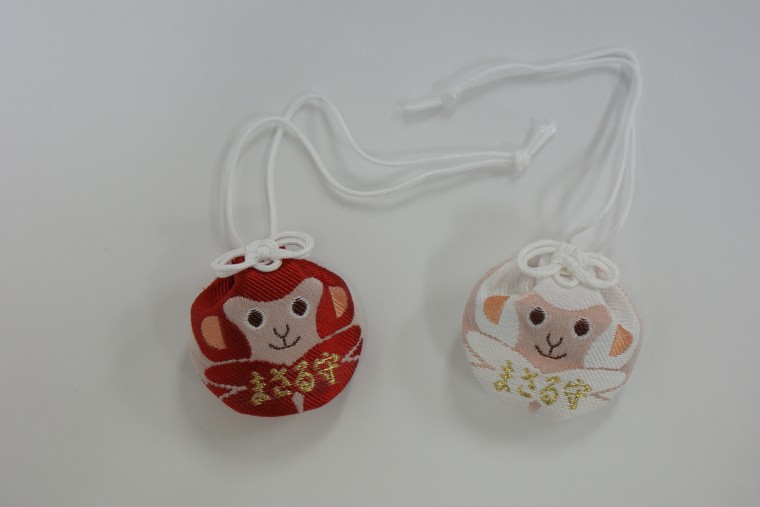 Spot Information:
Name: Hie Shrine
Location: Nagata-cho 2-10-5, Chiyoda
Access: A 3-min walk from exit 2 of Akasaka Station (Chiyoda Line)