One of the first things that everyone does upon arrival after a flight. is turn on their mobile phones – and then inevitably try to connect to free Wi-Fi to update their online status on social media, or to notify loved ones of their safe arrival on their favorite messaging app.
Since you'll want to stay connected without jumping from free public Wi-Fi hotspot to hotspot, your best bet would be to get a data SIM card for convenient, reliable and constant Wi-Fi access. While renting a mobile router was the only option until recently, the good news is that more carriers such as NTT and Softbank have started to offer data-only SIM cards targeting foreign travelers visiting Japan.
Two Data SIM Card Options in Japan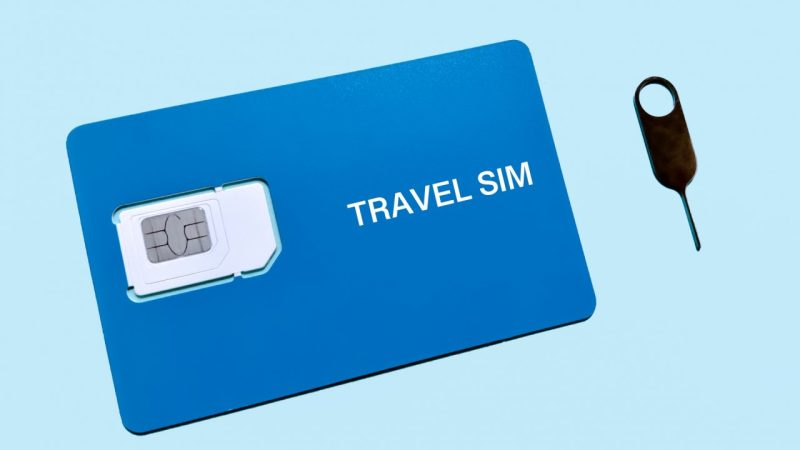 For starters, there are two options when it comes to getting a data-only SIM card: those you order in advance (which can be picked up at the airport, your hotel or a specified address in Japan), and those that you can buy in the airport or department stores in Japan.
And within that differentiation, two more options: a SIM card that needs online activation (i.e., you need to hunt for free Wi-Fi first), and one that doesn't need online activation.
Data SIM cards that do not require online activation are generally recommended over those that do, in order to avoid cases where activation isn't possible due to lack of Wi-Fi. After all, if online access were so easily available why would there be a need for data SIM cards in the first place?
Comparing 4 Prepaid SIM Cards for Tourists in Japan
Delving into the world of prepaid data SIM cards of Japan can be a little overwhelming. This is a case where firsthand accounts are a good starting point. Let me introduce just a few of the many options out there, as well as my personal recommendations.
Sakura Mobile offers unlimited data in plans starting from 8 days to 90 days, and can be shipped to the airport, your hotel, a post office or residential location.
Others, such as IIJmio's Japan Travel SIM card, are available at popular electronic retailers like Bic Camera, even at Blue Sky, the airport convenience store.
Personally, I found eConnect the most convenient, as it did not require online activation. However, it's not the cheapest option, and you also have to pay for the delivery fee. But for me, the extra cost was worth the peace of mind.
If you don't mind the extra step of having to activate your SIM card at the airport and want to save wherever possible, I recommend going with Mobal since the price is really affordable and the majority of proceeds go to charity. They also have voice and SMS cards available.
There are also a number of mobile, or pocket WiFi router providers if you plan to use a lot of data and don't mind carrying around an extra device that needs to be charged. These routers work a little bit differently, but also make use of carrier data SIM cards to communicate with cell towers for WiFi connectivity.
Do you need to access the internet just to keep a connectivity lifeline to occasionally drop a message to your family at home, or a power user who needs all the data you can get and more? The cards listed here are data-only, and you'll need to pay a premium for voice and SMS service. Data SIM cards don't offer the exact same service, so it's worthwhile to take a moment to shop around and decide what provider best fits your needs.
Here's a comparison of the above-mentioned SIM cards.
eConnect Japan
b-mobile Visitor SIM
Sakura Mobile
Sakura Mobile
eConnect Japan
Prepaid SIM Card brand:eConnect Japan
Carrier:NTT docomo
Sales Points:Online
Online Activation:No
Voice/Data:Data
Duration:5GB for 30days, 10GB for 30days
Cost:5GB: 4,800 JPY, 10GB: 6,800 JPY
b-mobile Visitor SIM
Sakura Mobile
Sakura Mobile
Free Internet Access Points in Japan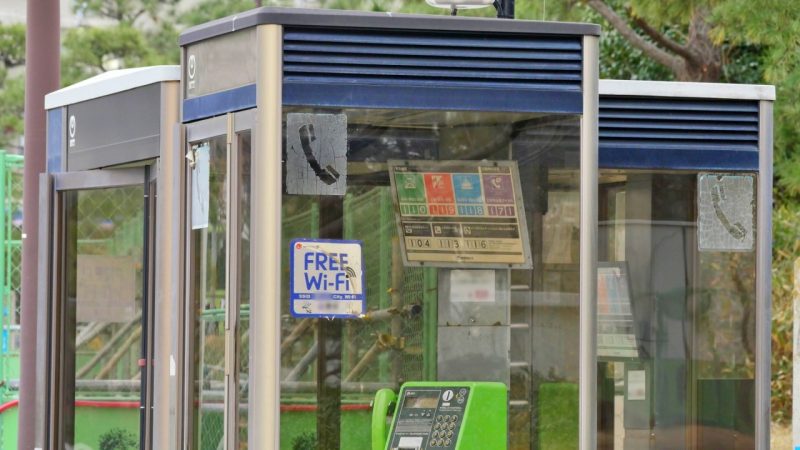 Bear in mind that all SIM cards will require you to set up the Access Point Name in order to get a Wi-Fi signal. The process might seem daunting at first, but it's a surprisingly quick and easy process after navigating through the maze of settings on your device to find it. Most data SIM card providers will give you a set of handy instructions and have their access point name (APN) clearly written out.
Once the APN information data is entered correctly, the Wi-Fi signal icon will magically appear, as your social network flickers back to life! And with all that settled, you can finally focus on your vacation and on not checking your office email for the immediate future!
It should be noted that "unlimited data" is just a buzzword in Japan. Both data SIM cards and mobile routers use 4G/3G mobile data, which have fair usage rules for unlimited data plans. Using more than 10GB in a day or your allotted data allowance, will result in throttled speeds at 128Kbps for a several day period. It's important to read the fine print and check the fair usage rules for your data carrier if you are a heavy user.
You can also access free Wi-Fi provided by local governments, railway or subway companies and other public facilities.
Here are some examples: