Comparing 4 prepaid SIM cards for tourists in Japan
One of the first things that everyone does upon touchdown (other than releasing their seatbeat) after a flight, is to turn on their mobile phones – and then try to latch onto free Wifi to update their online status on Facebook, Twitter, Google+  or to message their safe arrival on Watsapp, Line or WeChat, etc.
And as free Wifi isn't that common throughout Japan yet, your best bet would be to get a data SIM card for convenient and reliable Wifi access. While renting a mobile router was the only option until recently, the good news is more carriers such as NTT and Softbank have started to offer data-only SIM cards targeting tourists.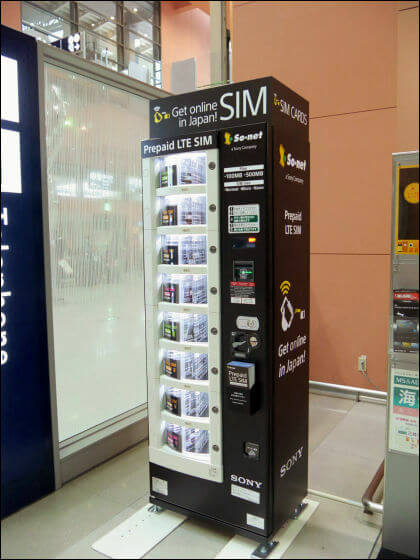 Broadly speaking, there are 2 options when it comes to getting a data only SIM card – those you order in advance (which can be picked up at the airport, your hotel or a specified address in Japan), and those that you can buy in the airport/department stores in Japan.
And within that differentiation, another two options: a SIM card that needs online activation (ie: you need to hunt for free Wifi first) or one that doesn't.
Data SIM cards that do not require online activation are recommended over those that do. After all, if online access were so easily available why would there be a need for data SIM cards in the first place?
So-net (http://www.so-net.ne.jp/prepaid/en/index.html) offers LTE SIM cards at major airports such as Narita, Haneda and Kansai International Airport to name a few, as well as some retail outlets.
Others such as Iijmio's (https://t.iijmio.jp/en/index.html) Japan Travel SIM card are available at Bic Camera or at Blue Sky, the airport convenience store, for example.
eConnect (https://www.econnectjapan.com/products/sim/) can be ordered online and delivered to a specified address in Japan, as well as b-mobile (http://www.bmobile.ne.jp/english/).
I found eConnect the most convenient as it did not require online activation. However, it's not the cheapest option, and you have to pay for the delivery fee. But, it's probably worth the peace of mind.
All SIM cards will require you to set up the Access Point Name in order to get a Wifi signal.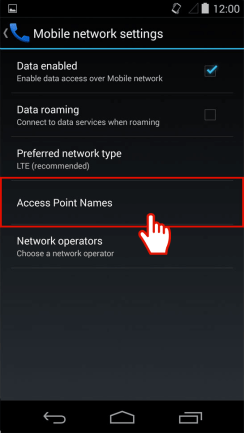 Once the APN information data is entered correctly, the Wifi sign will magically appear and your social network signal flickers back to life! And with all that settled, you can finally focus on your vacation and on not checking your office email. 😉
Here's a comparison table of the above-mentioned SIM cards.
 

 

 

 

 

 

 

 

Prepaid SIM Card brand

b-mobile Visitor SIM

eConnect Japan

Japan Travel Sim powered by iijmio

Prepaid LTE SIM

 

 

Carrier

NTT

Communications

NTT Communications

IIJ

so-net

 

 

Sales Points

Online

Online

Bic Camera, Blue Sky

Narita Airport, Kansai International Airport, Shinchitose Airport, etc

 

 

Online Activation

No

No

No

Yes

 

 

Voice/Data

Data

Data

Data

Data

 

 

Duration

Data: 1 GB (until limit reached)

3GB for 30 days

2GB for 3 months

1GB, or 2.2GB for 30 days; 3GB for 60 days

 

 

Cost

3,686 yen

3,780 yen

Open Price

3,000 yen (1G) 4,000 yen (2.2GB) 5,000 yen (3GB)