While walking and eating, or even walking and drinking, was frowned on in Japan just 20 years ago, now, standing while eating is something people queue up for! And we're not just talking about the salaryman staple of standup soba. From sushi, steak, yakiniku to even Italian and French cuisine, Japanese restaurants are packing in the crowds by throwing out the chairs!
So why would anyone stand in a queue, only to stand again inside the shop? Well, thinking on one's feet, the answer is: good, fast and cheap food.
The steak chain, Ikinari Steak (which means 'suddenly steak'), has expanded rapidly since opening in Ginza in December 2013.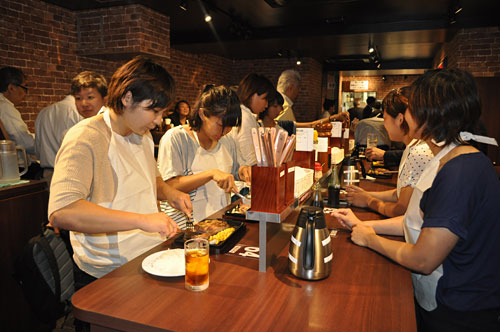 You choose your cut of meat, which is priced from 5.5 yen per gram, which means you can get a 300gram slab of sizzling steak on a hotplate for just 1,650 yen.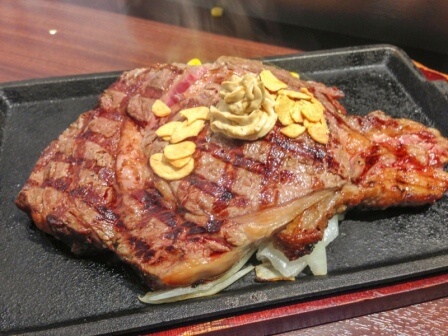 Standing sushi has been around longer, and is still popular as a choice in between conveyor belt and real sit down, itamae sushi.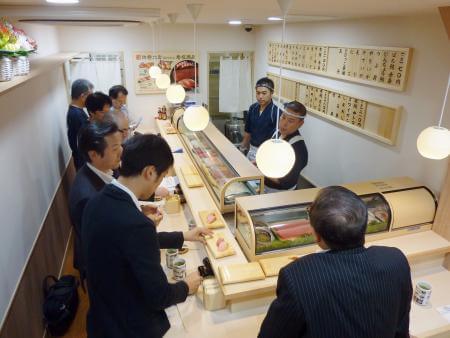 Meat lovers will be happy to know that there's also standing yakiniku to choose from, so now you can stand and cook your own meal!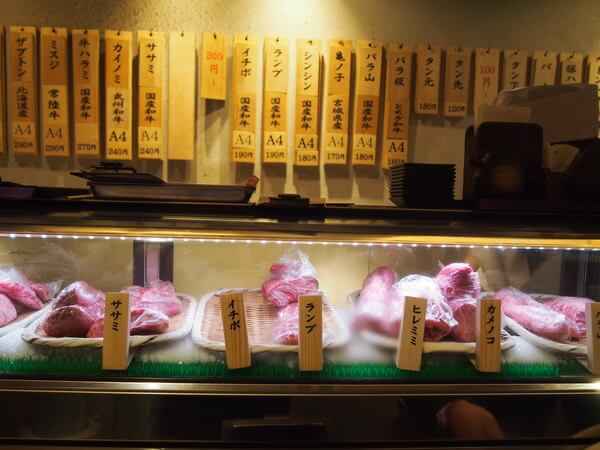 As most customers leave after finishing their meal, these standing dining establishments can afford to charge lower prices for higher customer traffic. Which explains why this trend has spread to almost every cuisine – including Italian and French!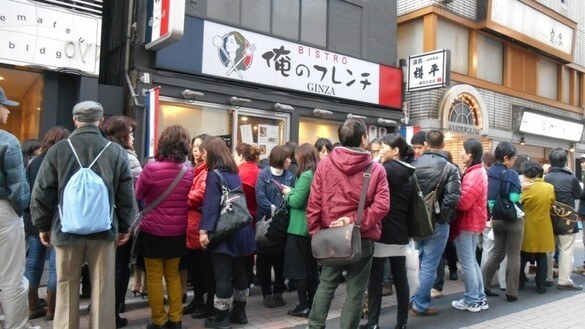 In fact, 'Ore no French' (which translates literally into 'My French') was listed in the Michelin Guide Tokyo 2015 ? after all, it's chefs hail from Michelin-starred restaurants. And 'Ore no Kappou', also in Ginza, now gives you the option of enjoying fine Japanese cuisine dining without burning a hole in your pocket.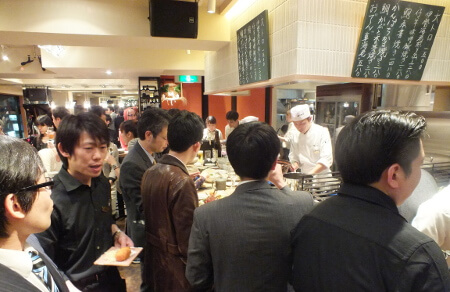 So, don't stand on ceremony, come check out these establishments!
Restaurant information:
Name: Ikinari Steak
Price range: $$
Location: Various locations throughout Tokyo
Website: http://ikinaristeak.com/
Name: Ore no French Ginza
Price range: $$
Location: 8-7-9 Ginza, Chuo-ku, Tokyo
Website: http://www.oreno.co.jp/en/restaurant/
Name: Ore no Kappou
Price range: $$
Location: 1F, 8-8-17 Ginza, Chuo-ku, Tokyo
Website: http://hitosara.com/0006018359/ (Japanese)