If you're a lover of Umeshu, Japanese plum win, you MUST visit Puedo Bar in Tokyo. For the mere sum of 1,080yen you can drink all the Umeshu you want for one hour, possibly the best umeshu deal in Tokyo! Puedo has a large selection of umeshu from all over Japan so prepare yourself to explore all the different tastes in the world of umeshu. This Japanese plum wine is a drink typically enjoyed by women because of its sweetness. Besides Umeshu, the bar also has a dinner menu designed like the classic Izakaya offerings.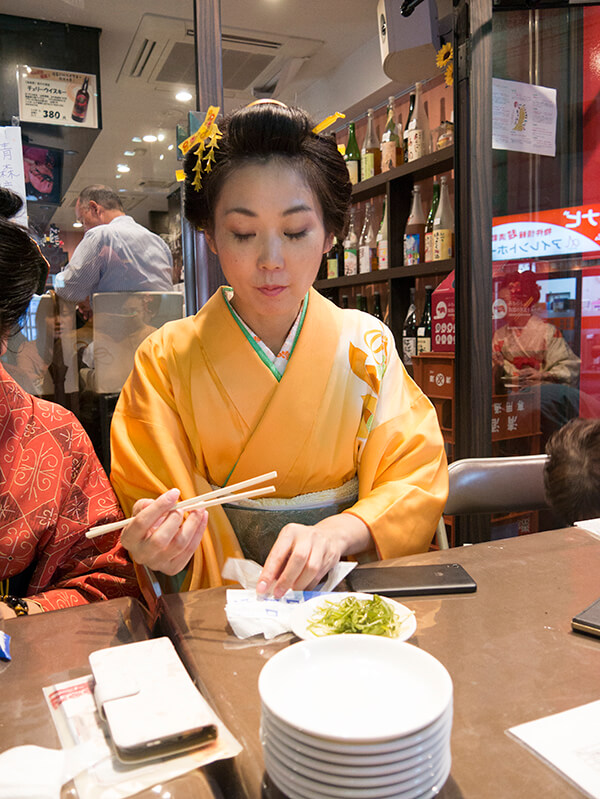 We stumbled upon Puedo after a fun day in kimono and felt a bit too dressed up for a bar. But Puedo is different, the interior is really nice and the friendly staff were ready to welcome us. We ordered some food from the menu when the waitress informed us about the cheap all-you-can-drink deal. We quickly decided to take this golden chance to get our money's worth of umeshu.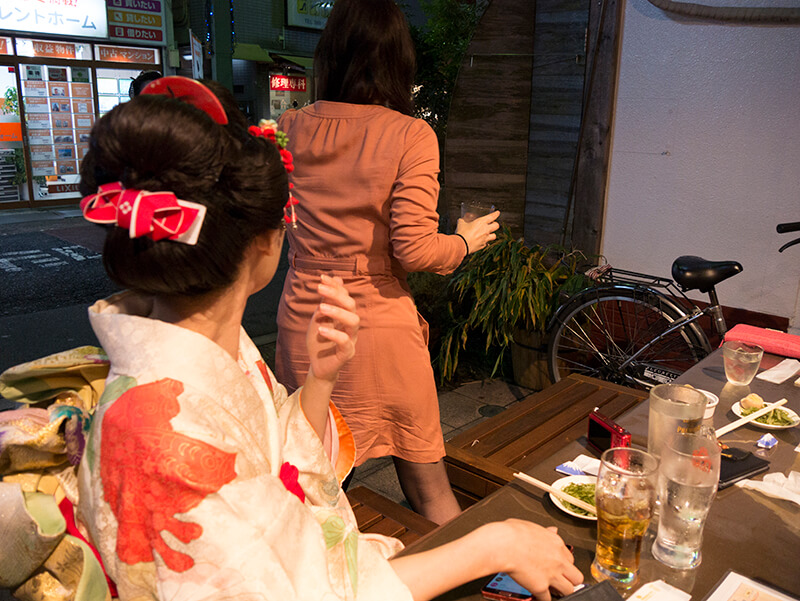 We received glasses and ice from the waitress and were told that the nomihoudai, all-you-can-drink, option was self service. Meaning you can freely take the bottles and pour your own drink.
When I said there was umeshu from all over Japan I meant literally from all over Japan. On the shelves you can find umeshu from Okinawa, banana umeshu, yuzu umeshu and even tomato umeshu.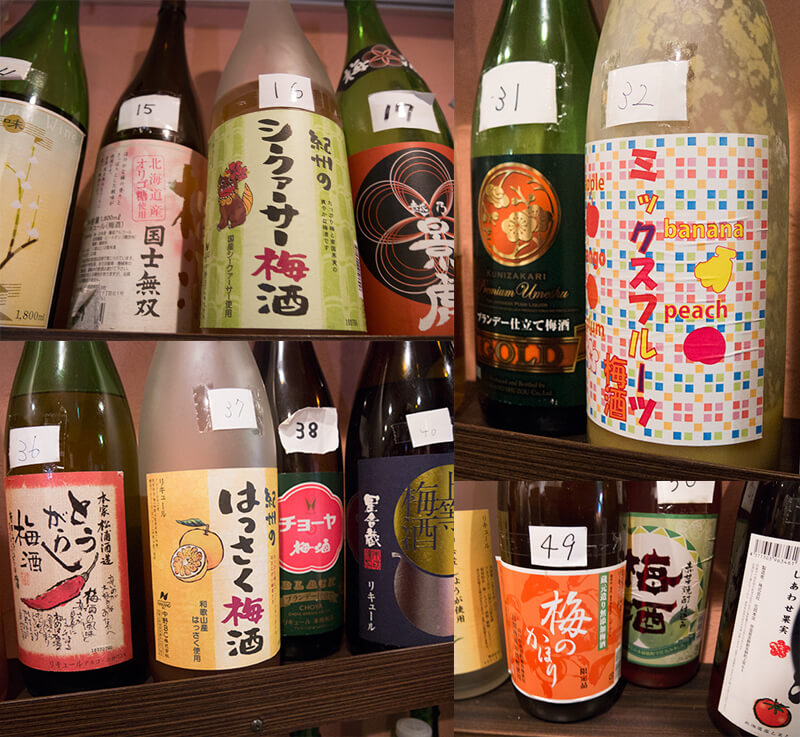 When we asked the waitress what their best umeshu was one of the patrons quickly responded with "babaa no chi", which translates to "grandma's blood". We were very surprised to hear this name for a bottle of umeshu but we found it right in the middle of the umeshu wall. The bottle's label reassured us we heard correctly.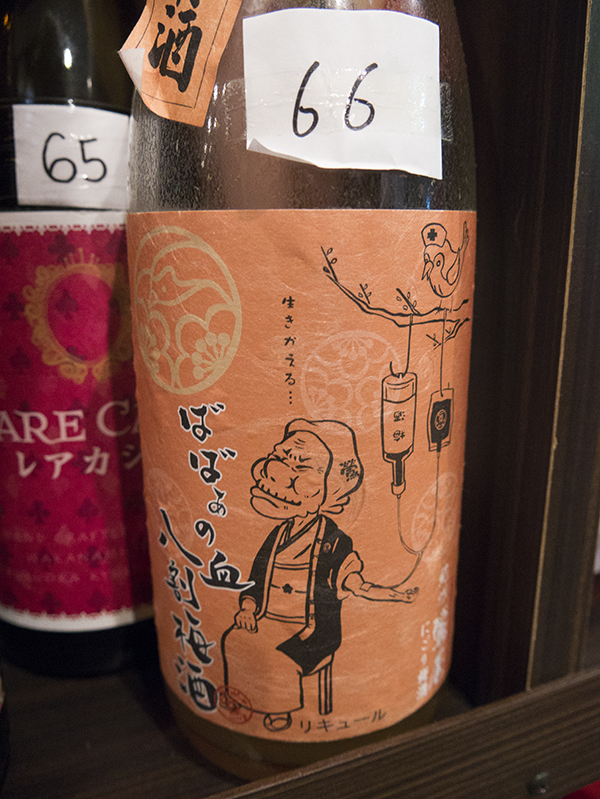 Everyone's verdict was that all the umeshu were delicious and that the one hour deal made the evening perfect. And if you want to know how "grandma's blood" tastes you have to visit Puedo Bar yourself. All I can say is that it tastes better than its name!
Information
Name: Puedo Bar
Hours: 5pm – 11pm (closed on Sunday)
Access: near Kitasenju station
Address: 〒120-0026 Tokyo-to, Adachi-ku, Senjuasahicho, 41−14, Daiichi Building 1F
---
WATTENTION NINJA WRITER PROFILE

Ilse Montald
From popular culture to traditional culture, I've immersed myself in both. I love writing about tradition, history and sharing fun discoveries. If I'm not outside watching a festival parade I'm leisurely reading manga in kimono.
MORE ARTICLES BY THIS WRITER
|
ABOUT WATTENTION NINJA