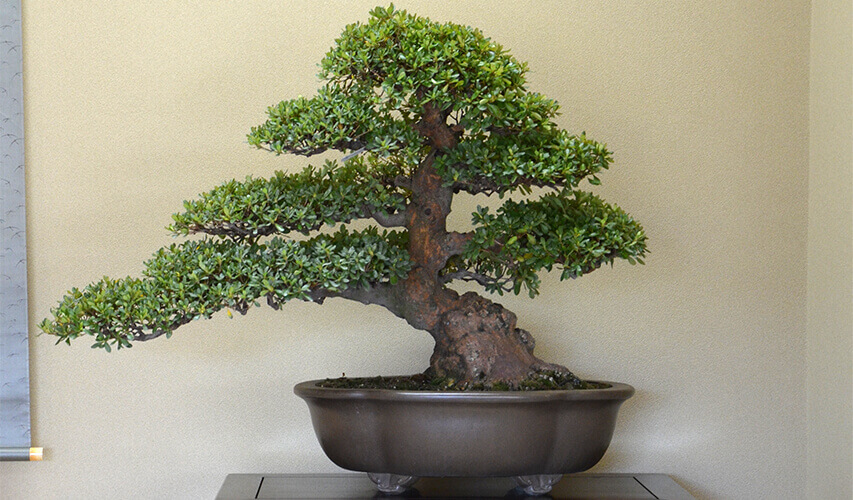 Besides gardening on a large scale, Bonsai refers to the act of creating miniature potted plants. Since nearly every plant species can be transformed into a Bonsai, you can enjoy beautiful cherry- or plum blossoms during spring, as well as colored leaves in autumn without leaving the house. Bonsai spread a calm and refreshing atmosphere. Japan is the country of pine trees being the most cultivated and traditional one created into a Bonsai. In countries like Spain or Italy, people use olive trees which give a unique touch.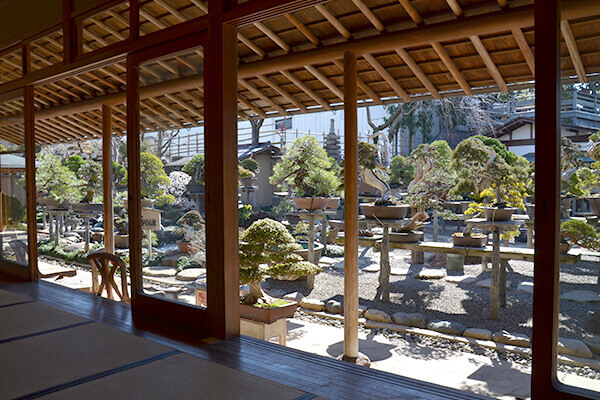 Originally this specific art of gardening came from China during the 8th century and was called penjing, referring to the special technique of growing dwarf trees in containers. It used to be a task practiced only by the elite of the society, spread throughout China as luxurious and extravagant gifts. This tradition made its way to Japan during the Kamakura period as a religious souvenir. Japanese people used deeper pots, so this kind of gardening was called hachi no ki 鉢の木, the tree in a bowl. It became a hobby practiced by the whole society. With the beginning of the 19th century, the tree was renamed as Bonsai to show the difference between conventional created hachi no ki and carefully grown trees made by people following Chinese art. In the late 19th century, Bonsai made its debut in the west and it is more and more becoming a hobby also among the younger generation.
"Bonsai means Life"
Kunio Kobayashi, world-famous' Bonsai master runs his school and museum in Tokyo's Edogawa ward. At the age of 28 he dedicated his life to Bonsai and gained the required skills due to self-study. Growing up in a nursery he already was familiar with the beauty of plants and nature, but one encounter set him off his determined path in life. During an exhibition he spotted a Japanese white pine formed as a Bonsai tree. Fascinated by its elegant shape showing life´s dignity, the young Kobayashi decided immediately to start creating such graceful trees himself. "Bonsai is art" and can be described with the three words of individuality (個性 kosei), harmony (調和 chowa) and elegance (品位 hini). It takes years of learning and practice to become a professional Bonsai master. From creating very clear and beautiful Bonsai trees, he changed his style after 40 years to show several aspects of the tree which you have never seen before. "Aji no aru (味のある) Bonsai", a Bonsai tree transmitting depth and graze. With this new form you directly feel the Japanese culture of wabi-sabi 詫び寂び, the quiet simplicity and subdued refinement.
While scraping off parts of the bark, leaving a stem with just a thin string of life reaching the leaves, the dry wood turns white. This combination of life and death shows the beauty of "Aji no aru Bonsai" and presents you with life energy and a new way of sensing the power of life.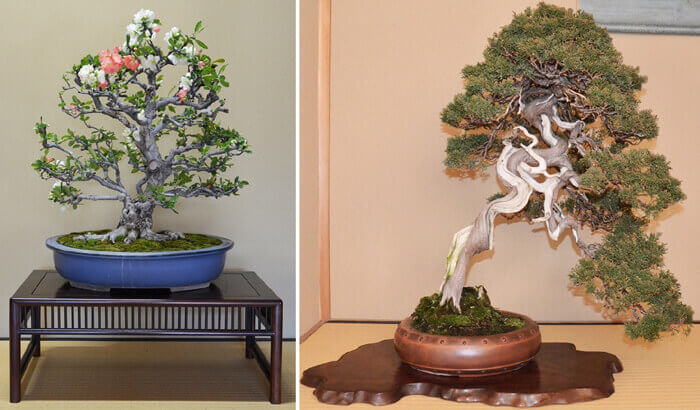 Kobayashi has more than 200 apprentices and international students studying and following his advice. For already more than 20 years he represents his skills during lectures in over 20 countries around the world. The Bonsai museum offers a special one month program for international followers to learn directly from the master. You will live together with Kobayashi's family and other apprentices to learn and observe the traditional way of creating Bonsai trees. No need to worry as explanations can be provided in English or Chinese.
The Shunkaen Bonsai Museum was opened 15 years ago and displays over 1,000 Bonsai trees.
The garden is designed with typical Japanese elements and the museum itself is a Japanese house with tatami-mat flooring and paper sliding doors. One whole room is dedicated to each of the most elegant trees, displayed in the typical tokonoma 床の間, an alcove in the wall of Japanese homes. Since it is a museum, the tokonoma features two steps instead of one. An inscribed kakejiku 掛け軸, a hanging scroll and a viewing stone, called suiseki 水石 create the perfect balance of simplicity to show the Bonsai tree's most esthetic side.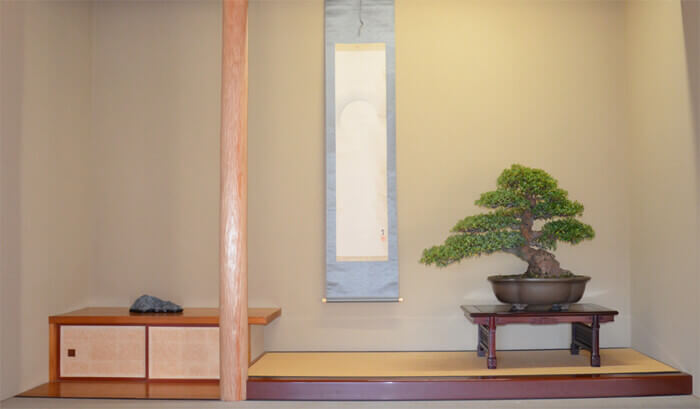 While strolling through the garden you have the chance to observe the master and his apprentices during their work and suddenly you have the feeling to be a member of the team.
Get yourself dressed in wonderful kimono and explore the garden or drink a cup of delicious green tea on the porch of the wooden museum which you have prepared yourself during the offered tea ceremony. This museum provides the full set of Japanese cultural experiences in one single place within a breathtaking setting. It is an experience which you should not miss!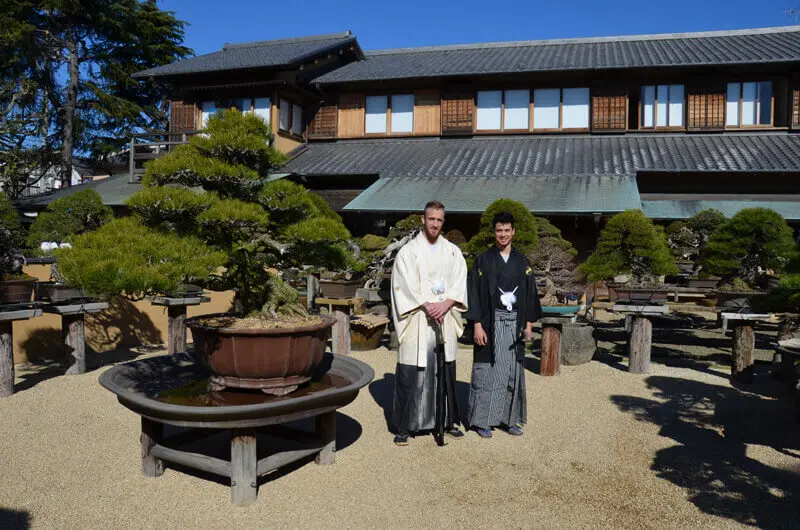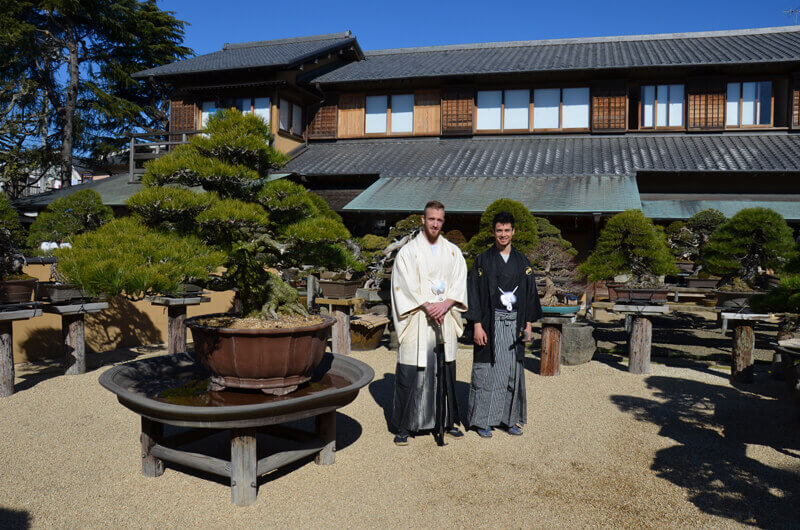 We met Benjamin and Philipp from Germany, wearing beautiful kimono and carrying katana-swords, looking like real samurai from the past. They told us that the Shunkaen Bonsai Museum was the best place they have visited in Japan!
Information
---
Shunkaen Bonsai Museum
Hours: 10am – 5pm
Closed: Mon.
Admission: 800 yen including a cup of green tea (adults); 600 yen (students)
Address: 1-29-16 Niihori, Edogawa-ku, 132-0001 Tokyo
Access: 16-min bus ride from Koiwa Station (JR Sobu Line) until Keiyo-guchi bus stop / 7-min bus ride from Mizue Station (Toei-Shinjuku Line) until Keiyo-guchi bus stop
Bonsai Lesson: 3,800yen per person (admission to the garden included) Tea ceremony: 4,000 yen per person for 30min Kimono experience: 5,000 yen per person for 30min
Tea ceremony and Kimono experience: 9,000 yen per person for 1hr Please make a reservation via "Japanese Culture Visit" (Mrs. Ichimi)
Tel: 090-2409-2742
E-mail: [email protected]
URL: http://www.japanese-culture-visit.com/english.html
---
WATTENTION WRITER PROFILE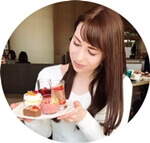 Tabea Greuner
Living and working in Japan since 2015. Always excited about discovering new places. Passion for photography, nature-lover & Japanese fashion expert. MORE ARTICLES BY THIS WRITER | ABOUT WATTENTION NINJA