The Strange Foods List
Trying new foods is half the adventure of traveling, and Tohoku is full of land and sea creatures—or the above dish, which looks straight from outer space—served so fresh that sometimes they're still moving on your plate. Be on the look out, or perhaps beware, of the following!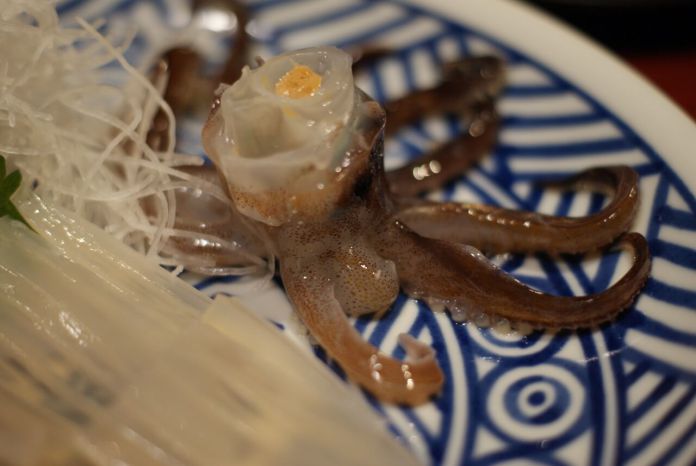 Dancing Squid (Aomori)
This freshly sliced squid dish is served so quickly that it actually moves or "dances" when you touch it with your chopsticks. Though most famous in Hakodate, Hokkaido, where even a festival dance called the Ika Odori (Squid Dance) exists, you can also catch it in Aomori—one of the Japan's largest squid suppliers. Fear not if you find yourself squirming in your seat as well. They'll usually grill, fry, or boil the unsliced portion for you to eat if you ask.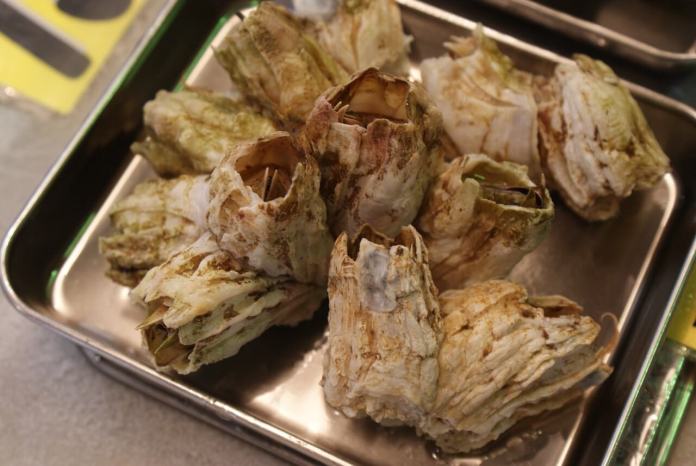 Fujitsubo (Aomori)
On Aomori's official list of "Eight Delicacies", these creepy crustaceans are actually barnacles, often eaten steamed or boiled in shell. The naming is a lot more delicate than its appearance–meaning literally "wisteria vase", the shape of the barnacles resembling in a crustacean wisteria, perhaps. Even within Aomori at peak season in the fall, it might take some searching to find a place that serves this uncommon specialty. We had to settle for just looking at it poke its head (or claws?) out at us in the market.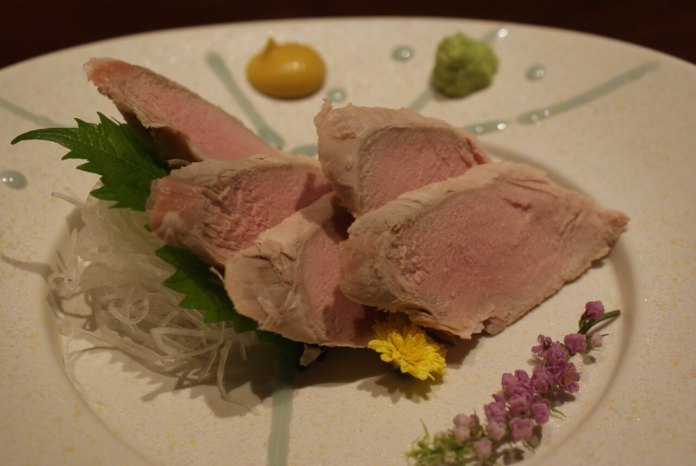 Tataki Hakkinton Pork (Morioka)
This premium "platinum" (hakkinton) brand of pork, native to Hanamaki City in Iwate Prefecture is a rare sight, literally. Forget everything you've learned about always needing to cook your pork thoroughly, as here you can find it lightly grilled (tataki) and as pink on the inside as the pigs themselves.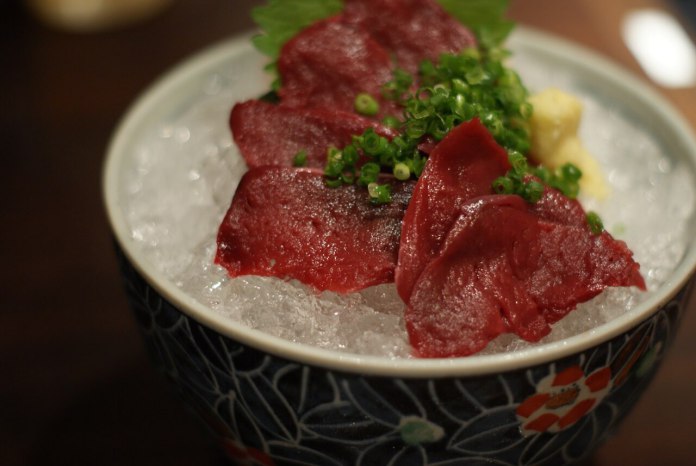 Same no Shinzou "shark heart" (Sendai)
Though shark-filled waters aren't usually considered a blessing, they are in Miyagi Prefecture, one of the few places in Japan where you can find shark sashimi. Since raw shark can only be eaten when extremely fresh, it's no wonder that it has a very clean taste, with hardly any fishiness to it. Not for the chicken-hearted.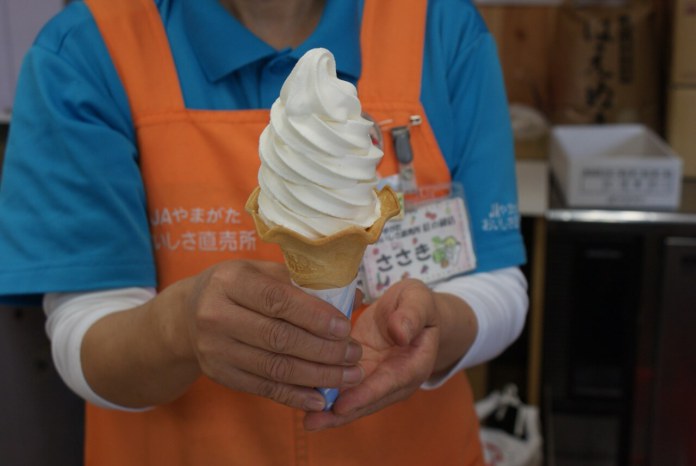 Tsuyahime Soft Serve Ice Cream (Yamagata)
It is said that Yamagata's distinguished tsuyahime rice tastes great not just when freshly cooked, but even after cooling, and this is surely the the coldest way to enjoy it. Rice is used as a base for a number of Japanese treats, from mochi to the non-alcoholic fermented amazake drink, and this soft serve carries the same subtle sweetness—the perfect dessert for this article's odd menu.
Next up: the Tohoku Must Buy List.
Training Through Tohoku (1): The Must Do List
Training Through Tohoku (2): The Must Eat List
Training Through Tohoku (3): Strange Foods
Training Through Tohoku (4): Traditional Crafts