This secret garden in the middle of Tokyo is the perfect hideout during Golden Week.
Enjoy the view over Tokyo in a relaxed atmosphere above the busy city-life.
Meguro Sky Garden is located in Ohashi, Meguro-district, just one train stop away from Shibuya station.
The garden opened in 2013 and won the Good Design Award because of its special shape. It is built on the roof of the Ohashi-Junction, which connects the express highways Central Circular Route C2 and the Shibuya Route 3. Even though the park is located directly on the top of the highway, you cannot hear any sounds of traffic at all!
The garden is divided into different areas that you can enjoy, such as the garden of four seasons, the community space, the amusement area or the chill-out area.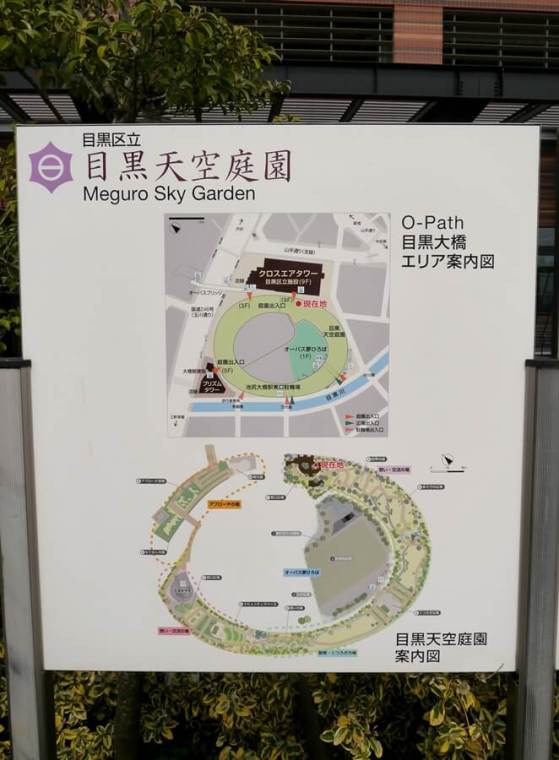 The loop-shaped garden area is about 7000m² wide and 400m long, while the elevation differs from 11 to 35 meters above the ground.
Here you can see the view of modern and traditional Japanese elements which are set up next to each other.
You can also enjoy viewing beautiful flowers, trees and plants all year round.
Thanks to the big number of benches and green areas, you can help yourself to a nice picnic or view the cherry blossoms during spring time.
On a clear, sunny day you can catch a glimpse of Mt. Fuji, as well as Tokyo Tower from the top of the park.
Garden details:
Address: Meguro Sky Garden
1 Chome-9-2 Ohashi,
Meguro, Tokyo 153-0044, Japan
Opening hours: 7:00 ~ 21:00
Entrance: Free
Access: It is a 3min walk from Ikejiri Ohashi Station on the Tokyu Den-en-toshi Line.
---
WATTENTION WRITER PROFILE