Lake Tama — Not your average Japanese lake!
Lake Tama is a pristine lake offering a pleasant day trip experience from Tokyo together with its surrounding nature parks.  In addition, there are a few surprising secrets that this lake holds that will make it a must-see on your travel itinerary.
Maruyama Reservoir is the official name of this artificial lake that dates back to 1927, but it is best known as just "Lake Tama". This man-made lake is connected to its sister lake, the Yamaguchi reservoir by pipeline.The lake is located in Higashi Yamato City on the outskirts of the Tokyo suburbs. To get to Lake Tama, it takes about one hour from Shinjuku by train, making it a great day trip from Tokyo.
Though Lake Tama may seem a little far, this beautiful, wide lake is a peaceful place to enjoy nature. For that reason, the effort of getting to the lake is very satisfying when you finally see it with your own eyes.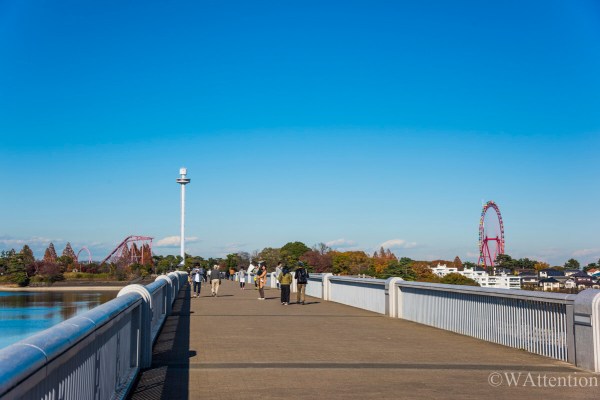 Beautiful classic architecture around Lake Tama
One of the most famous attractions at Lake Tama, the structure as seen on the left is the intake tower of the lake's reservoir.
The mountain range in the backdrop is Okutama. Lake Tama's crystal clear water originates from the spring water from these untouched mountains. Lake Tama's high-quality water is processed into Tokyo's drinking water and is the secret to Tokyo's famously clean water.
Visitors can cross the lake by walking on the lake's dike. Bicycle enthusiasts will be happy to hear that it's also a great bicycling location given the wide expansive area.
On the right, you can see the Seibu amusement park, which is located near Lake Tama and makes for a great visit before or after seeing the lake.
With its fascinatingly sophisticated design and architecture, Lake Tama's intake towers have the reputation of being the most beautiful in Japan.
Their design is known as the Neo Renaissance, which is a Renaissance revival style of architecture that was born in the mid-19th Century and became popular in Japan through the early 20th Century and can be seen throughout the region.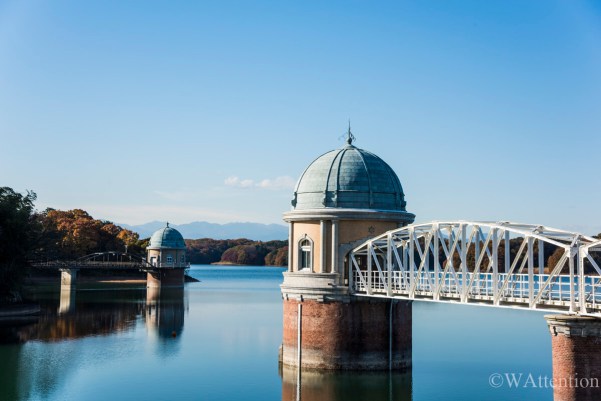 Stunning nature around Lake Tama, Japan
Directly connected to Lake Tama is Sayama Park. This park was created in 1951 to allow visitors to Lake Tama to experience even more relaxation and beautiful scenery on their visit.
This spacious green park belongs to Higashimurayama City. Given its rural feel, it's hard to believe that this area is still a part of Tokyo. The suburbs of Tokyo really are full of surprises, and Lake Tama is certainly one of them!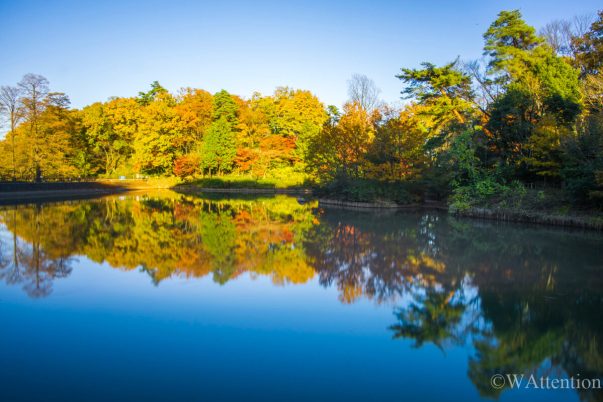 In fall, the autumn leaves reveal their colors, creating a mesmerizing setting for a stroll through the park. As you walk along the path, you can take in the flourishing color reflected on the lake.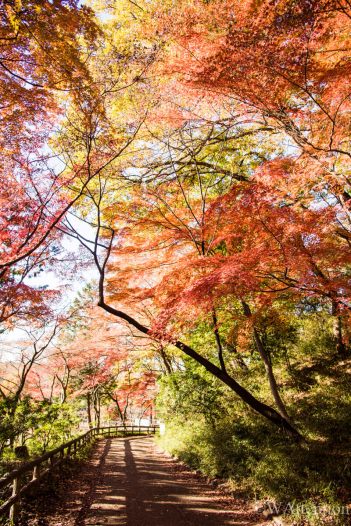 At sunset the warm evening rays scatter through the red leaves, which really brings the seasonal colors into focus!
Mirrorlike clarity of Take Tama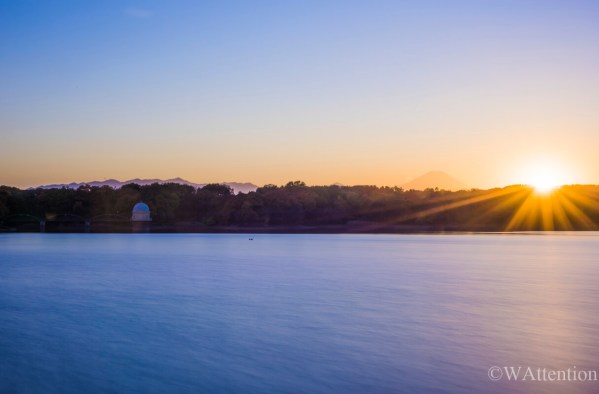 To put the cherry on top, on a sunny clear day like this, you can even see Mt. Fuji from here too!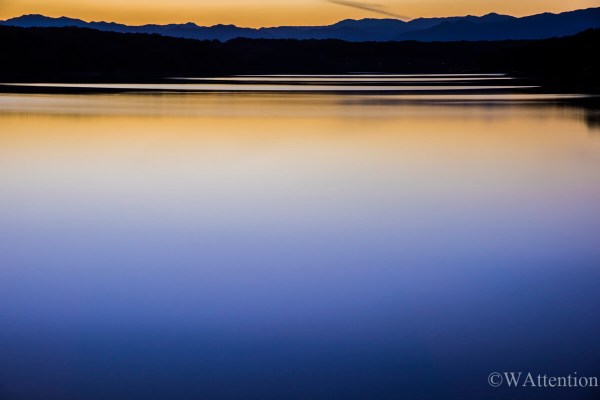 It's a little surreal seeing the surface of this calm lake. It's so clear that it has an unblemished reflection almost like a mirror.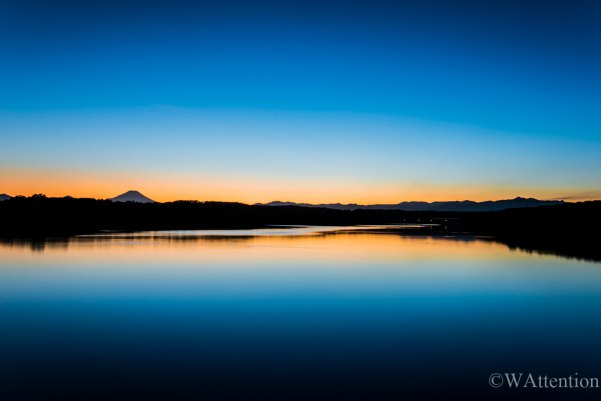 As the sun sets, the gradation colors at twilight create an even more mysterious and ethereal sight and lets you wind down and really feel one with nature.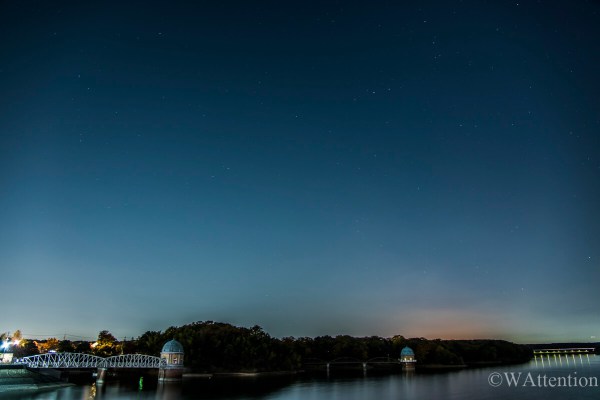 The intake towers sit beneath a starlit sky. While the bright lights of Tokyo make it hard for the stars to shine through the glow, you can still spot the brightest ones.
However, the Seibu amusement park was still shining much more brightly than the stars!
Enjoy drinks and Japanese bento around Lake Tama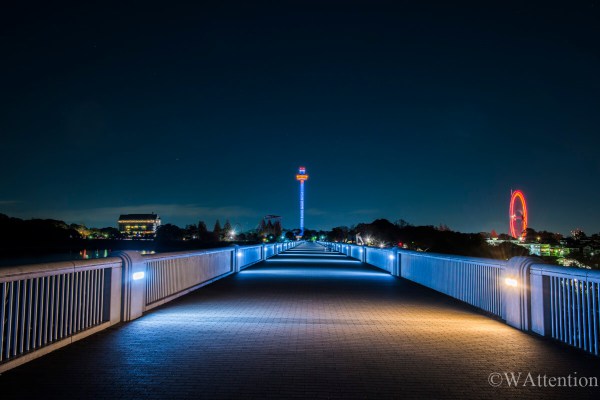 Lake Tama and its surrounding area have so many charms and it's easy to spend the whole day there soaking in the sights and breathing in the fresh air. It's a perfect place to connect with nature and to also appreciate human ingenuity.
It is important to note that there are no cafes or restaurants in the area. So, when you journey on this day trip from Tokyo to Lake Tama, you will need to bring your favorite bento and drinks. Also, be prepared to bring your trash home to maintain the beauty of Lake Tama!
Take a break from the busy city and take a day trip to Lake Tama in the suburbs of Tokyo where you can get away from it all just enough to fulfill your nature soul.
---
Lake Tama
Nearest Station: Seibu-Yuenchi Station (Seibu Tamako Line)
Entrance Fee: Free