By Alicia Quintard for 47Regions
There is so much to see in Japan. You can look up at the skyscrapers of Tokyo, look in the distance to see the peak of Mount Fuji, look on every side of Kyoto's ancient cobbled streets. But did you know that there is a whole lot to see right under your feet?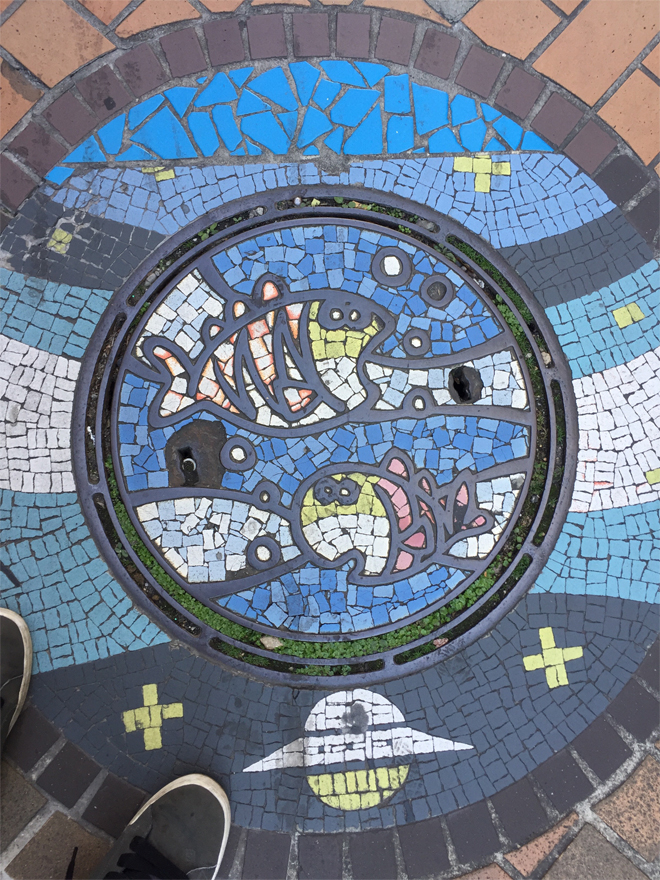 Japanese manhole covers aren't everyone's idea of typical Japanese art, but they're certainly worth discovering. Creative and unique sewer covers can be found in most of Japan's 809 cities and 47 prefectures. Each manhole design has been chosen to represent a certain aspect of the area in which it's located, whether that be the environment, the history, and traditions, or the people. Some towns even have several different designs in the same city; you can go on your own art tour from street to street!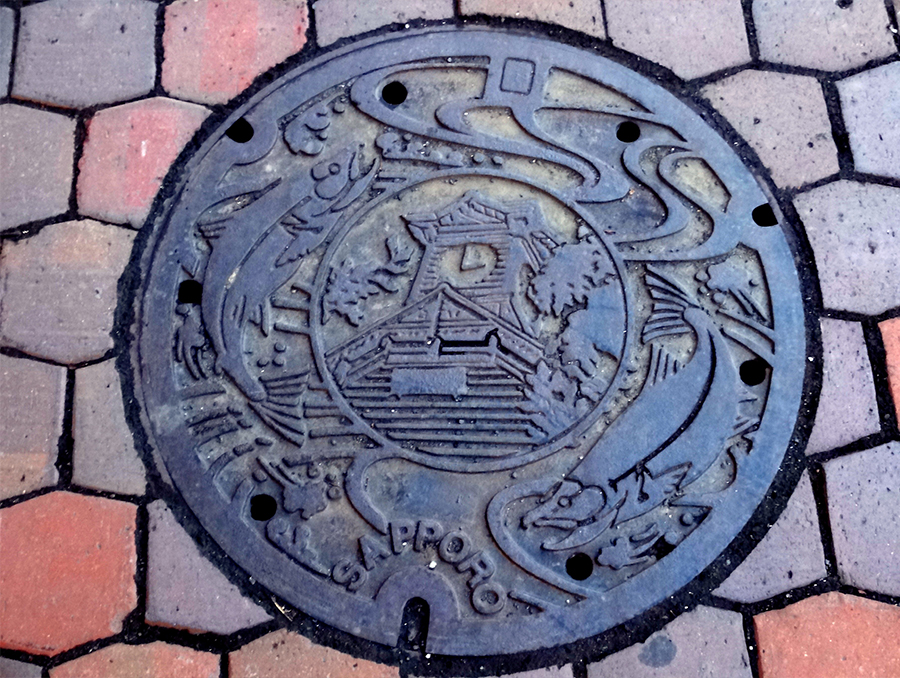 The most elaborate manhole covers are finely detailed and even colored. The process of decorating them goes back to decades ago, in an effort to make the sewage system more appealing. That's truly an example of finding beauty in even the dirtiest of places! In their essence, Japanese manholes reflect some core values of Japanese culture; respect (of people and the environment), attention to details and presentation, and bringing opposing elements together. If you walk around the streets of Tokyo, it is not uncommon to see an old shrine lodged in between big modern buildings. These contradictions are what a lot of today's Japan looks like, and it reflects the rich history of the country. The traditional and the modern coexist, and it's probably one of the reasons why Japan is such an interesting country to visit (and why there is an endless list of things to see).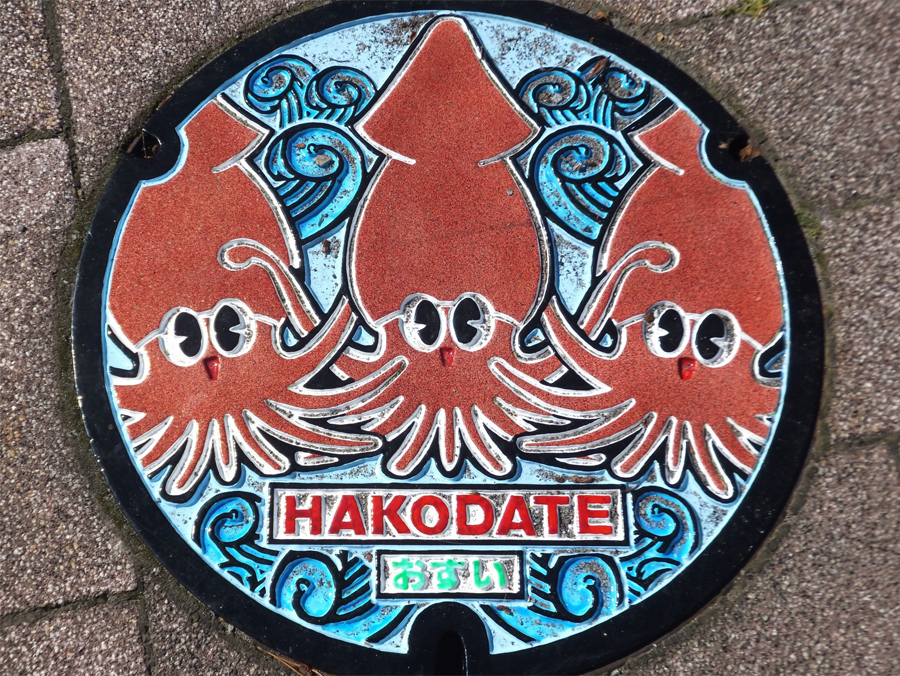 Along the same lines, Japanese manholes are bringing beauty to sewers. Tourist and Japanese people alike love to discover the many designs while visiting various regions. The idea of collecting manhole cover pictures is so popular that the Gesuido Koho Platform Group even released manhole cards, not unlike sports cards. Each card contains a picture of the cover design, the geographic coordinates, and an explanation of the design. Since the project launched in April 2016, more than 220 designs from 46 different prefectures in Japan are available for collecting, and more than 1 million cards have been issued to date. The cards are handed out by local city offices. They certainly make great collections and the hunt for the cards creates great adventures around the country.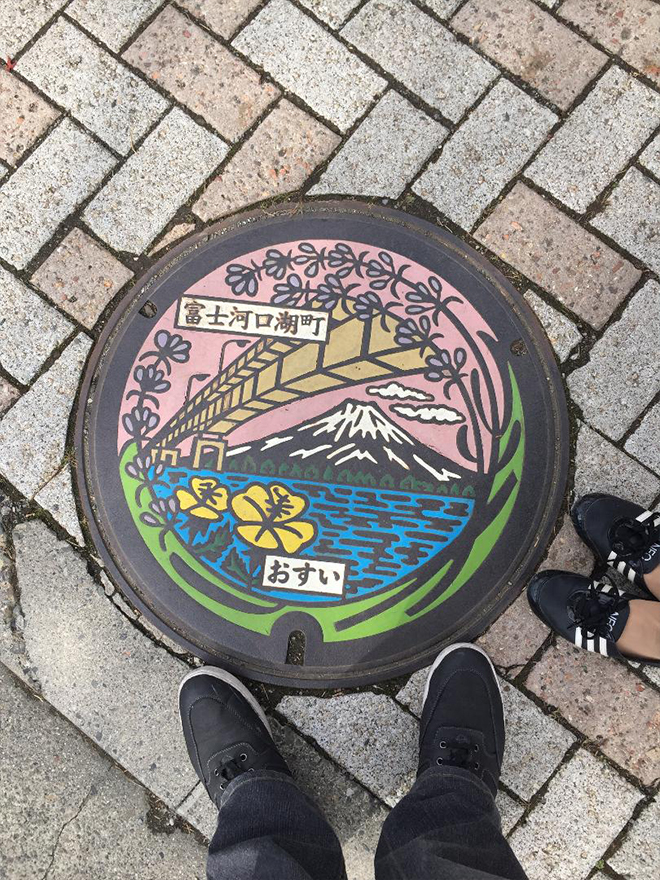 The manhole craze doesn't stop there. People online are dedicating entire blogs to collecting manhole cover pictures, some having gathered around 6,000 pictures! Furthermore, some tour companies even offer bus tours that take people around to see several manhole covers (and collect the cards of course), and there is even a yearly manhole summit open to the public. If these activities aren't your style, don't worry; you won't have any problems encountering your fair share of manhole covers wherever you end up going.
Sanrio Puroland, an attraction park in Western Tokyo run by the well-known Sanrio co., has used the popularity of manhole covers to promote their park in the hopes of attracting more tourists. Each year, over 1.5 million people visit the park, home of famous character Hello Kitty and other Japanese friends. In late 2017, Sanrio Puroland unveiled 10 new Hello Kitty manholes near the park. Talk about designer manholes!
So as you embark on your Japanese adventure, don't forget to look down once in a while. You might see some street art worth seeing and capturing with a picture or two!
Have you fallen in love with Japanese manholes? If so, you are like Kevin and Steven, two Irishmen who have lived in Japan for years. Just recently, they've started their own screen printing company with the motivation of putting the beautiful Japanese manhole covers on t-shirts for the world to see. If you're looking to wear your love of Japanese manholes on your chest, 47Regions has got just the project for you. There are currently 6 designs to choose from, and the t-shirts are available in a wide selection of colors and sizes. If you're interested, please check out the project
here
. You can also check out @47Regions on
Instagram
,
Twitter
, and
Facebook
.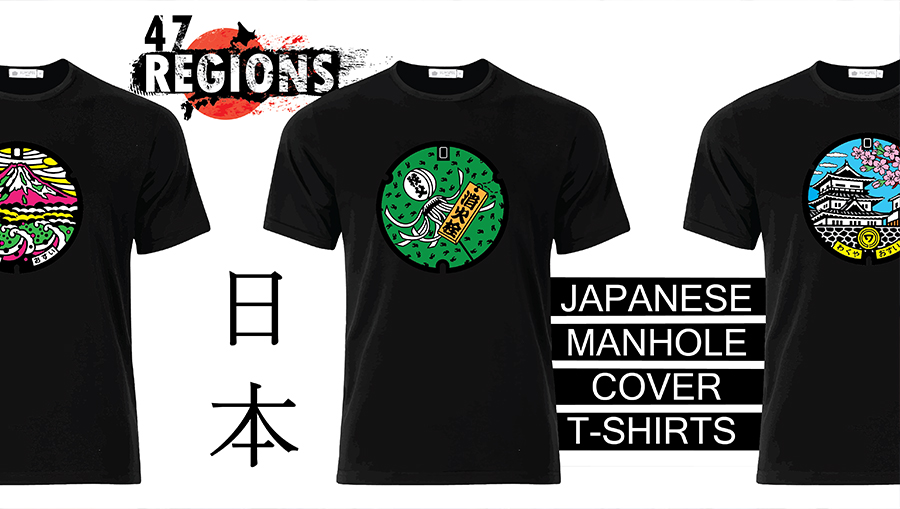 Learn more about the history behind specific manhole covers by checking out this article.
Check out the interesting variety of manhole covers around Shibuya here.