Legendary Hong Kong Ghetto "Kowloon Walled City" rebuilt in Kawasaki
Japan just seems to be able do everything better – even in terms of getting all dirty and ghetto. Not convinced? All you have to do is visit amusement park Warehouse Kawasaki to get a taste of true Hong Kong ghetto that would probably be hard to find in the real place itself.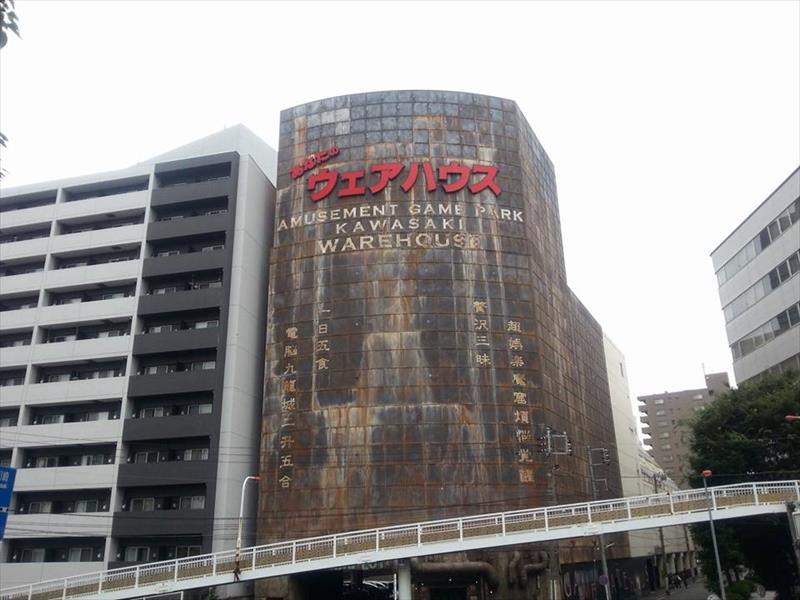 Even real rubbish from Hong Kong was flown in to recreate the full grittiness of the notorious Kowloon Walled City when Warehouse Kawasaki opened in 2009.
If you love your Hong Kong Kung-fu movies, are a fan of classic anime Golgo 13 or consider the video-game Shenmue part of your education, there's a pretty big chance that Kowloon Walled City rings a bell.
This phenomenon was an incredibly dense ungoverned "city" located in the outskirts of Hong Kong until it was demolished by the Hong Kong government in 1993. The name "walled city" can almost be taken literally, as the buildings were built so closely next to each other that they almost seemed like a wall of buildings, and like a giant box from above.
This walled city was also a spectacle to behold from the inside, with dark narrow alleys creating an incomprehensible maze of everything illegal, ranging from prostitution to clinics of unlicensed  doctors.
While it is probably for the best that the area is no more, its atmosphere can still be savored, but in Japan's Kawasaki and not Hong Kong. Amusement center Warehouse Kawasaki came with the idea of recreating the Kowloon Walled City's legendary alleys as a concept for its retro video-game floors, and the result is incredibly realistic.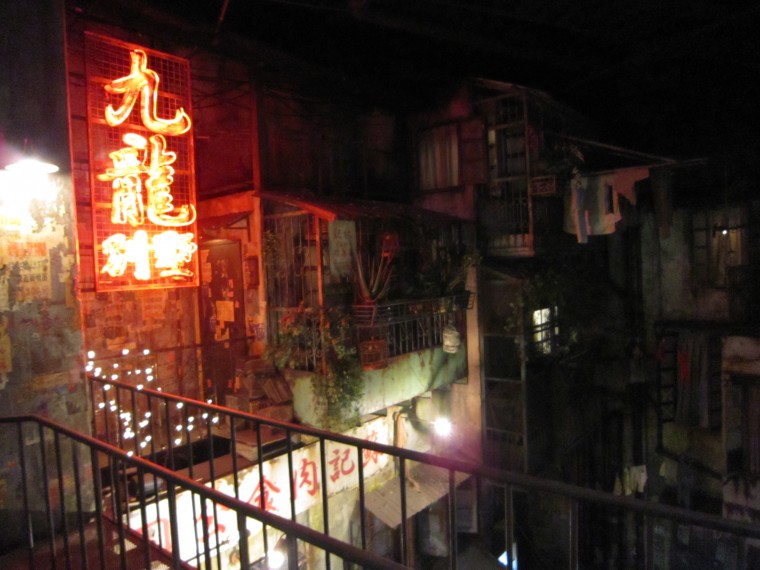 In the shabby alleys here you will find old Hong Kong neon-lights and advertisement stickers, dark and gray residences and small companies, one more suspicious than the other, food stalls with hanging chickens and ducks at display, restrooms that seem like they are taken straight from a horror movie and everything else you would expect from a lawless land.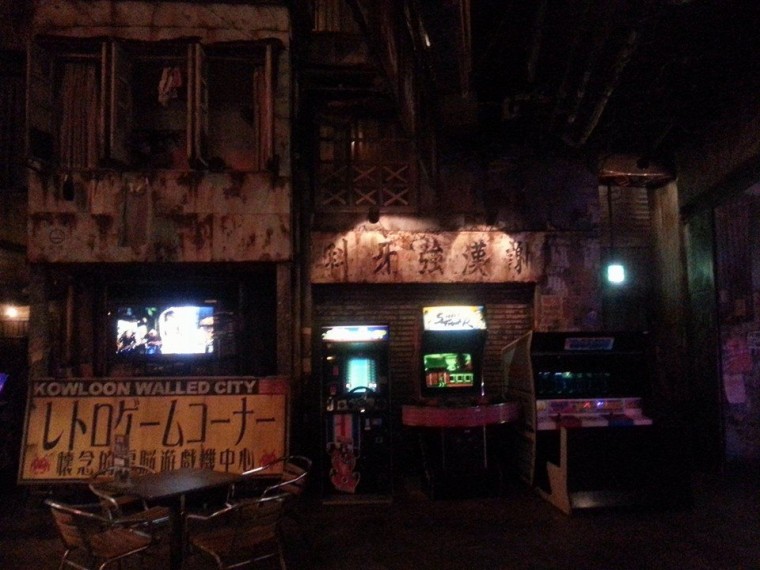 Although the upper floors of Warehouse Kawasaki are a video-game arcade of modern times, even the facade of the 18-storey building is a serious attempt on recreating the Kowloon Walled City, with dust and rust noticeable on every part of the building.
If you need a break from the always clean and tidy Japanese streets, search no further than this!
Warehouse Kawasaki
Location: Nisshincho 3-7 Kawasaki-ku, Kawasaki, Kanagawa
Access:  An 8-min walk from the Central Exit of Hatchonawate Station (Keikyu Main Line)
URL: http://www.warehousenet.jp/ (Japanese)