Tokyo's towering skyscrapers and dazzling lights impress visitors and entertain locals. However, the suburbs of Tokyo also offer plenty of spectacular sights you can't find in Shibuya or Shinjuku. So why not take a day trip to from Tokyo to see the city like never before from the suburbs.
Night view from Sunset Hill in Sakuragaoka Park, Tama City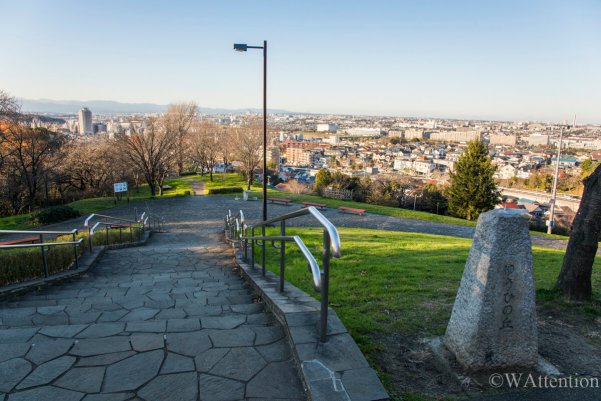 Yuhi no oka, or Sunset Hill, is located within Sakuragaoka Park of Tama City. The clear, open sky from this hill, gives you a free, relaxed feeling. It might be called Sunset Hill, but the view at daytime is just as wonderful.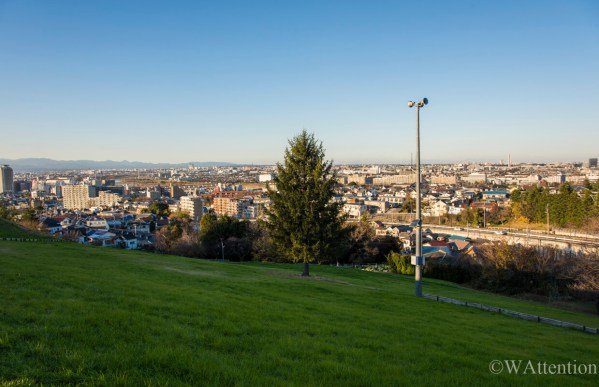 Despite the hill's name, you cannot see the actual sunset from here. However, the view of Tama City's residential areas lightening up at dusk is well worth your visit.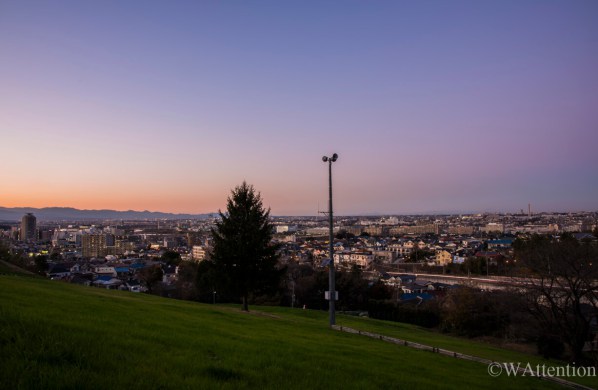 To view the sunset from Sakuragaoka Park, Asobi no hiroba, or the children playground, is the best location. This nearby scenic spot is just a 2, 3-min walk from Sunset Hill.
Mt. Fuji viewing from Sakuragaoka Park
On a clear winter day, you can get a peek at Mt. Fuji lurking behind the other mountains from the suburbs of Tokyo at Sakuragaoka Park.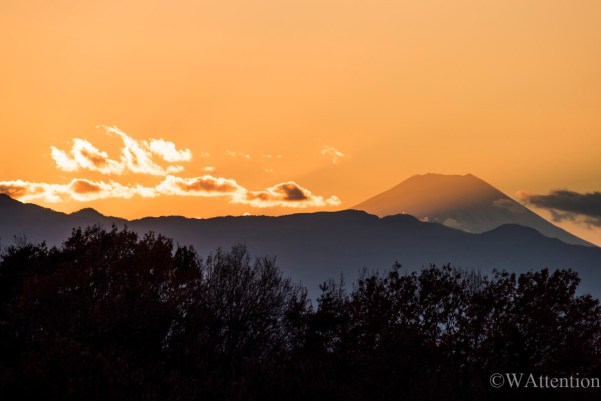 Away from the city lights, it can be hard to see Mt. Fuji at night. However, if you look at the right time at dusk, you will be able to enjoy a very alluring sight.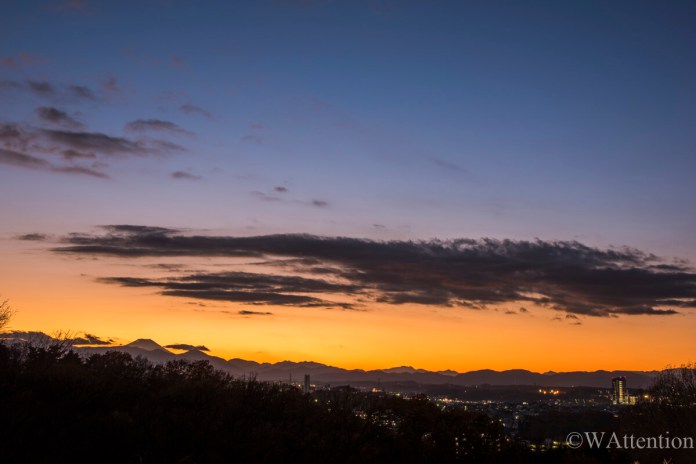 See panoramic views of the Tokyo suburbs
From Sunset Hill, the gleaming panoramic view of Tama City at dusk seems to stretch endlessly. You can see many different suburban areas of Tokyo from here. From this perspective, you begin to realize that Tokyo is much more than the trendy streets of Shibuya and Shinjuku.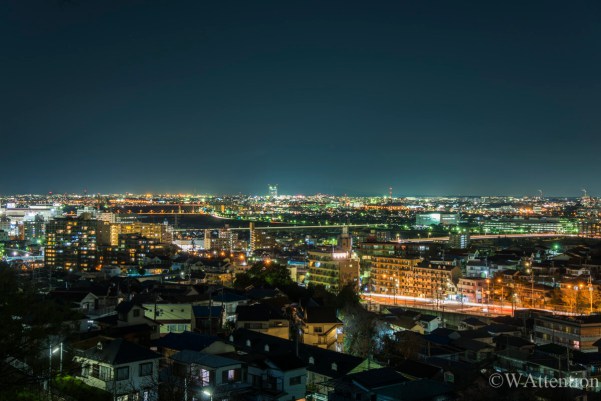 At the foot of the hill is Kawasaki Boulevard, with Tama River streaming behind it as the illuminated bridges reflect in the water. You can also see tall buildings located around Seiseki Sakuragaoka Station of the Keio Line lighting up the landscape. The contrast between city lights and Sunset Hill's green somehow warms the heart.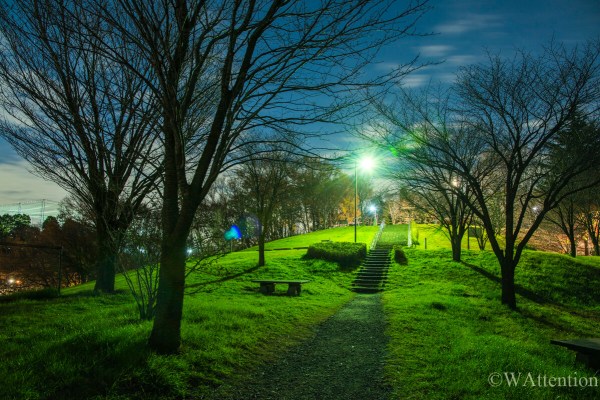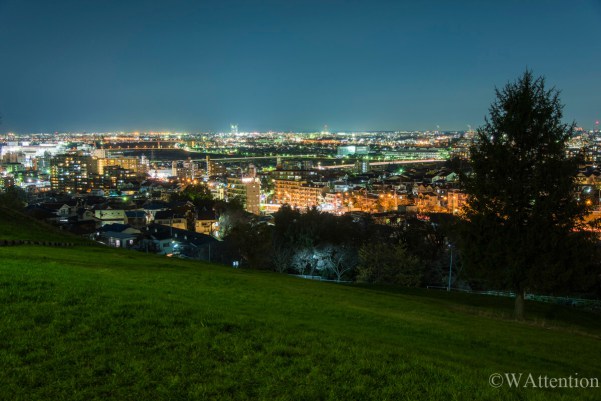 Getting around Sunset Hill in Sakuragaoka Park
Sunset Hill is divided into three parts, each part getting higher. I recommend you have a look at the view from each part of the hill as it gradually changes. There are benches on each part of the hill, so you can enjoy the view at ease.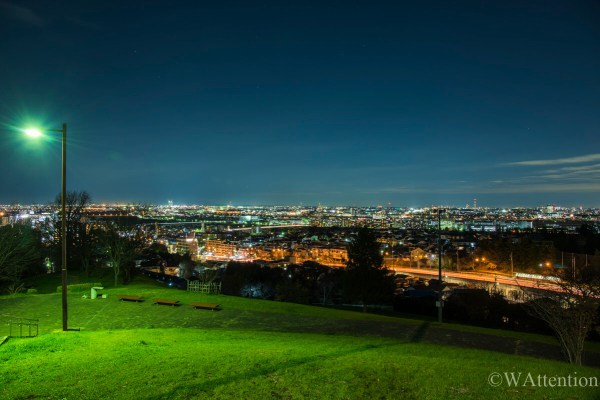 As this is a popular park, it can get crowded. If possible, visiting during a weekday is recommended.
Sunset Hill is a high point, but Sakuragaoka Park itself is a great park full of beautiful nature. If you have the chance, combine your visit to Sunset Hill with a stroll through some bits of the park. As the name Sakuragaoka (cherry blossom hill), the park's myriads of blossoming sakura trees during spring are truly mesmerizing.
How to get to Sakuragaoka Park in Tama City
Not surprisingly, the Tokyo suburbs are easy to access from major transportation hubs in the city. To get to Tama City from Tokyo, start from Shinjuku and take the Keio Sagamihara Line bound for Hashimoto to Seiseki-Sakuragaoka. From there take the Keio Bus for Nagayama Station. Then get off at the Sakuragaoka-Koen-Nishiguchi stop. The park is just a 1-minute walk from the stop.
URL: www.tokyo-park.or.jp/park/format/index065.html