Sangenjaya to the west of Tokyo is a popular suburb for locals to hang out.
The Chazawa-dori street connects Sangenjaya to Shimokitazawa, another neighborhood with interesting local culture nearby. Along this street, you will find many cozy shops, restaurants and cafes.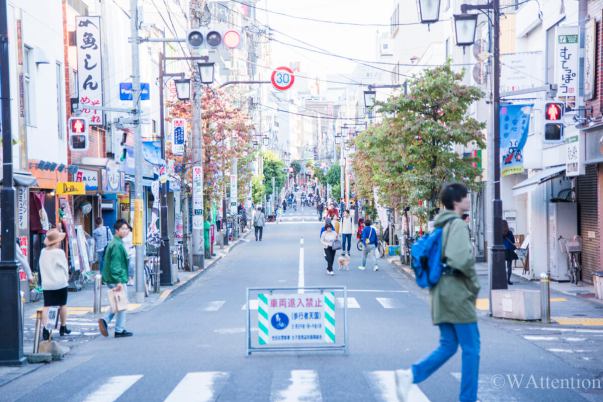 On Sunday from 1pm to 5pm, the first part of this street starting from Sangenjaya Station becomes a car-free zone, or pedestrian heaven as the Japanese call it. How about spending your Sunday in this heaven of the locals?
Sangenjaya Station can be reached either by the Tokyu Den-entoshi Line or the Tokyu Setagaya Line, the latter one being one of Tokyo's only two tram lines left today.
While the Setagaya Line has only few stations, you will be able to appreciate its nostalgic atmosphere for sure.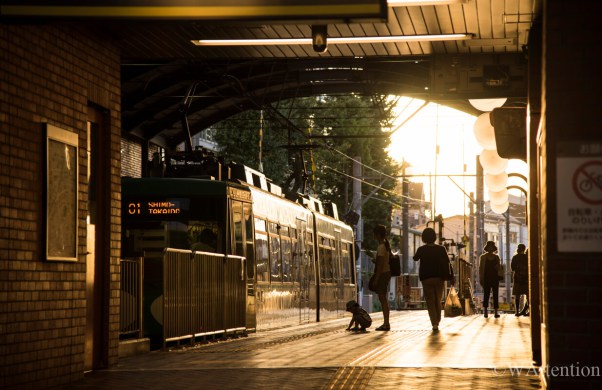 Directly connected to Sangenjaya station is Carrot Tower, a 124-meters tall skyscraper that lends its name from its orange-colored exterior.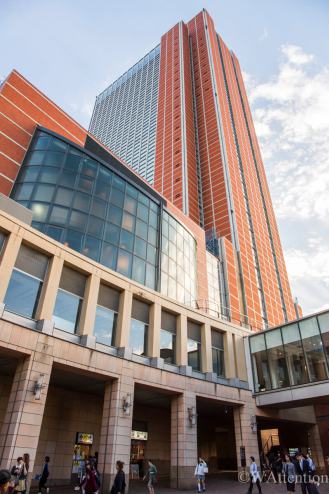 The 26th floor of Carrot Tower functions as an observatory deck with a free seating area.
With comfortable tables and seats available near the window, people tend to stay here for a long time, so it can be quite hard to find an empty spot. Especially in the weekends, it is advised to arrive early!
The free seating area is faced to the west, allowing you to see Kanagawa Prefecture's residential areas and Mt.Fuji in the backdrop on clear sunny days.
Even when cloudy, the view here is full of life. The long road on the left is Setagaya-dori, which starts in Sangenjaya and goes on to Komae, a residential area in the outskirts of Tokyo.
If you care for French & Italian fusion dining with a view, you can do so at Carrot Restaurant located on the same floor. Only guests at this restaurant have the privilege to enjoy the view from the east side of this observation, which is faced towards Tokyo's city center. I hear that you can look as far as Tokyo Tower or even Tokyo Skytree!
Sangenjaya is a great area for walking around and exploring Tokyo's local culture.
Take for example the Sankaku-chitai, or triangle area, which can be reached by crossing the street from Carrot Tower.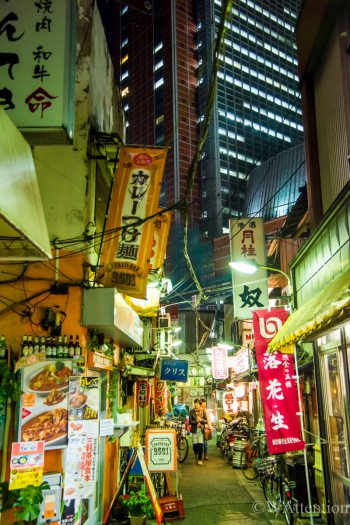 This area originally developed as a black market after World War II. You can still catch a glimpse of Tokyo's yesteryear here, with small restaurants and bars standing side by side in narrow alleys.
Located on the same side of the street as Carrot Tower is Suzuran-dori, another alleyway that might not have the same scale as Sankaku-chitai, but is definitely just as lively, cozy and nostalgic!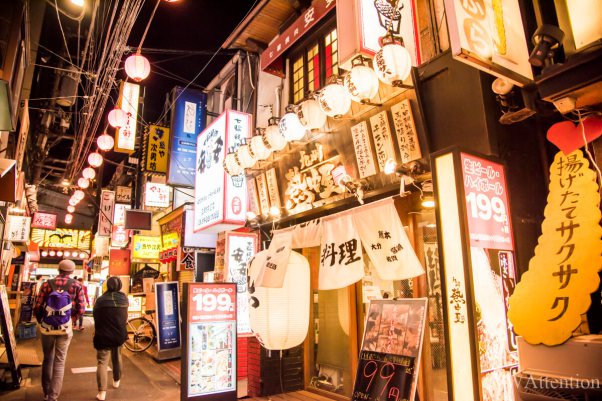 Carrot Tower
Location: Taishido 1-1-4, Setagaya,Tokyo
Access: Sangenjaya Station (Tokyu Den-entoshi Line, Tokyu Setagaya Line)
Entrance Fee: Free
Open: 9:30AM-11:30PM
Holiday: Second Wednesday every month, New year holidays