Sangenjaya to the west of Tokyo is a popular suburb for locals to hang out. The Chazawa-dori street connects Sangenjaya to Shimokitazawa, another neighborhood with interesting local culture nearby. Along this street, you will find many cozy shops, restaurants and cafes. Over the years, the subculture that has been cultivated in this charming area has only spread. You may notice a youthful and carefree atmosphere as lively chatter flowing through the streets as fashionable trend-setter pass by.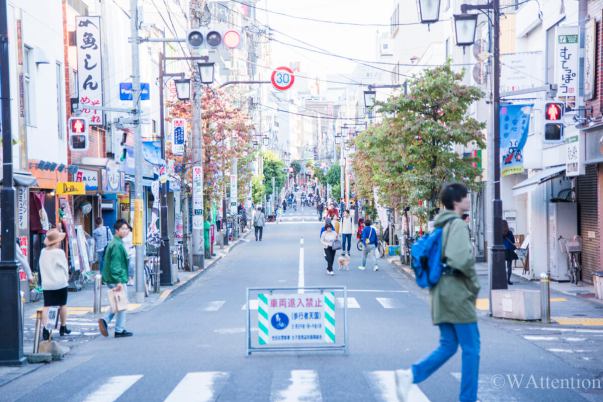 Enjoy Pedestrian Paradise in Sangenjaya
On Sunday from 1pm to 5pm, the first part of this street starting from Sangenjaya Station becomes a car-free zone, or pedestrian heaven as the Japanese call it. With the streets clear of cars, the atmosphere around this area of Sangenjaya completely transforms and pedestrians casually walk freely between the local stores and cafes. Like Shimokitazawa, Sangenjaya is known for second-hand streetwear that young people love browsing through as the shelves transform with "new" items always coming in. It is a stress-free time to enjoy exploration of Sangenjaya, away from the busy streets of Shibuya.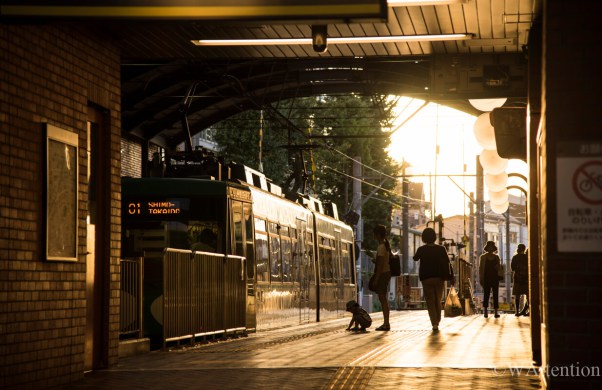 How to Get to Sangenjaya
Sangenjaya Station can be reached either by the Tokyu Den-entoshi Line or the Tokyu Setagaya Line, the latter one being one of Tokyo's only two tram lines left today. While the Setagaya Line has only few stations and covers just 5 kilometers from Shimo-takaido Station to Sangenjaya Station, you will be able to appreciate its nostalgic atmosphere for sure. During certain times, the tram may become crowded because the tram cars are relatively short.
Fine Dining in Sangenjaya at Carrot Tower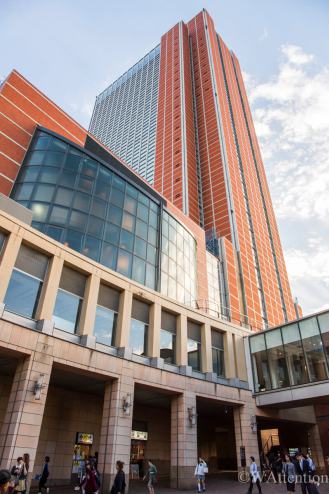 If you care for French & Italian fusion dining with a view, you can do so at Sky Carrot Restaurant located on the same floor. Only guests at this restaurant have the privilege to enjoy the view from the east side of this observation, which is faced towards Tokyo's city center. From this angle, Tokyo Tower and TOKYO SKYTREE® can be seen in the distance among the Tokyo Skyscrapers, which look especially beautiful as the sun sets of the city. Having an evening meal here above the sparling metropolis certainly makes for a romantic date!
Unique Culture and History in Sangenjaya
Sangenjaya is a great area for walking around and exploring Tokyo's local culture. Take for example the Sankaku-chitai, or triangle area, which can be reached by crossing the street from Carrot Tower. This area originally developed as a black market after World War II. You can still catch a glimpse of Tokyo's past here, with small restaurants and bars standing side by side in narrow alleys.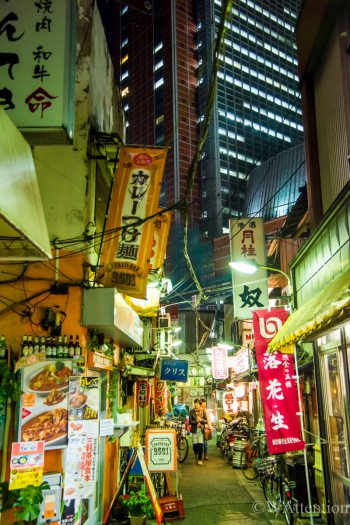 Located on the same side of the street as Carrot Tower is Suzuran-dori, another alleyway that might not have the same scale as Sankaku-chitai, but is definitely just as lively, cozy and nostalgic! For a unique look into local culture in Tokyo, a leisurely day walking around Sangenjaya and observing the city from Carrot Tower is time well-spent! Don't miss out on exploring this cozy area beyond the Shibuya skyscrapers.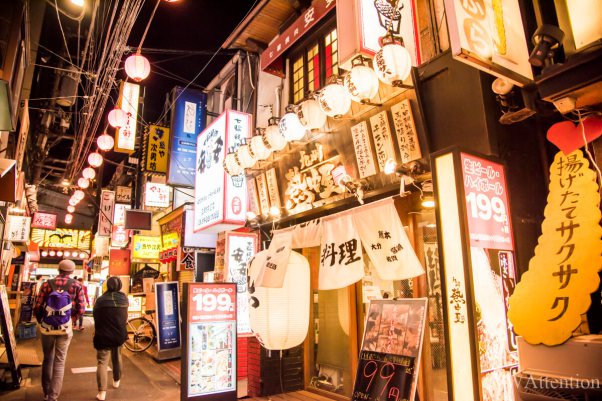 Carrot Tower
Location:Taishido 1-1-4, Setagaya,Tokyo
Access: Sangenjaya Station (Tokyu Den-entoshi Line, Tokyu Setagaya Line)
Entrance Fee: Free
Open: 9:30AM-11:30PM
Holiday: Second Wednesday every month, New year holidays