The Tohoku Traditional Crafts List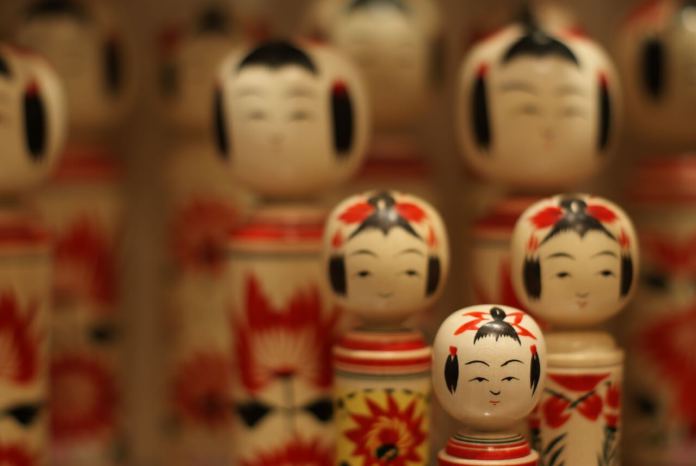 A cute hand-carved figurine or hand-stitched gift makes for a great keepsake in your living room display case or for daily use, and there's no lack of such creative crafts in Tohoku. Bring back a piece of tradition for yourself or your friends with these items below!
Kogin-zashi (Aomori)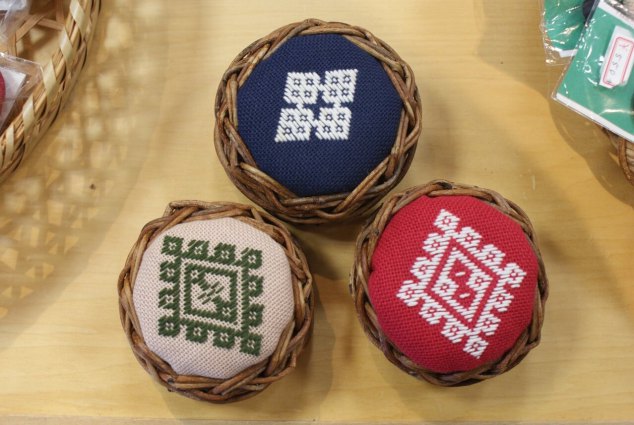 A cotton threading technique native to Aomori's Tsugaru region, it is said that over 600 varieties of these geometric patterns have been handed down since the Edo era. Artisans originally weaved white threads into the blue farming outfits known as kogin, but now apply this method to bags, wallets, and pincushions of every color.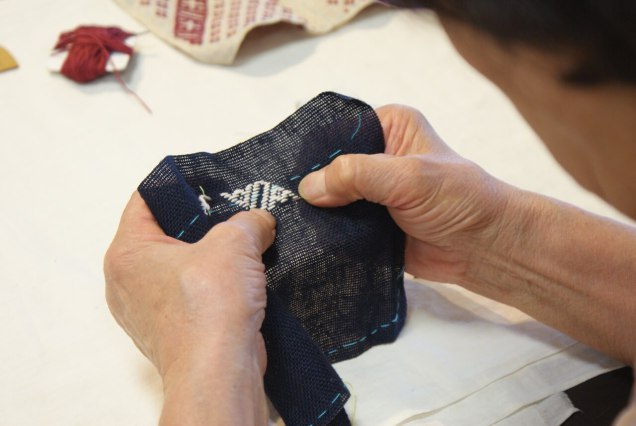 Tetsubin (Morioka)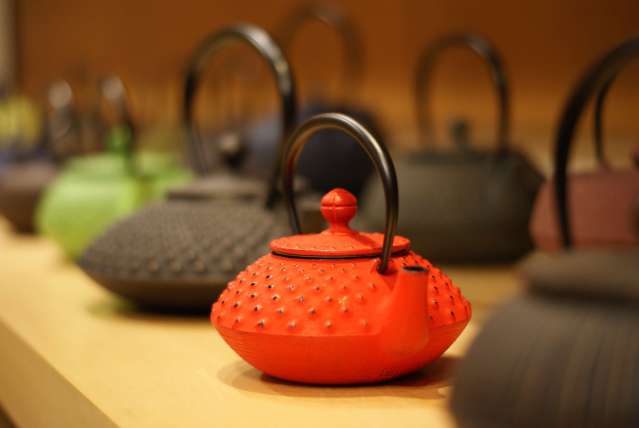 Nambu ironware in Iwate Prefecture dates back over 400 years, and Iwachu's tetsubin cast-iron tea pots are perhaps the most exported craft from the Tohoku region, gaining worldwide popularity. This writer was surprised to find them on sale in his native Los Angeles just last week! Known to enhance the taste of teas by fortifying it with iron, these kettles will last a lifetime.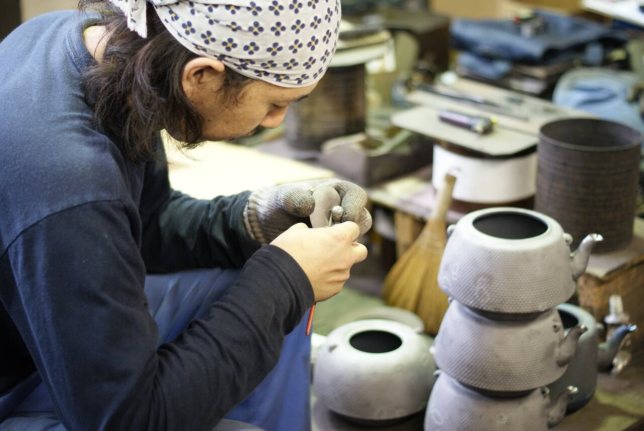 It takes 15 years of experience before one can officially be considered a true ironware craftsman here, and the Made in Japan attention to detail is evident in every product, ranging from the iconic black kettle, to its new line of colorful frying pans, coffee kettles, and rice pots.
Sasano-Ittoubori (Yamagata)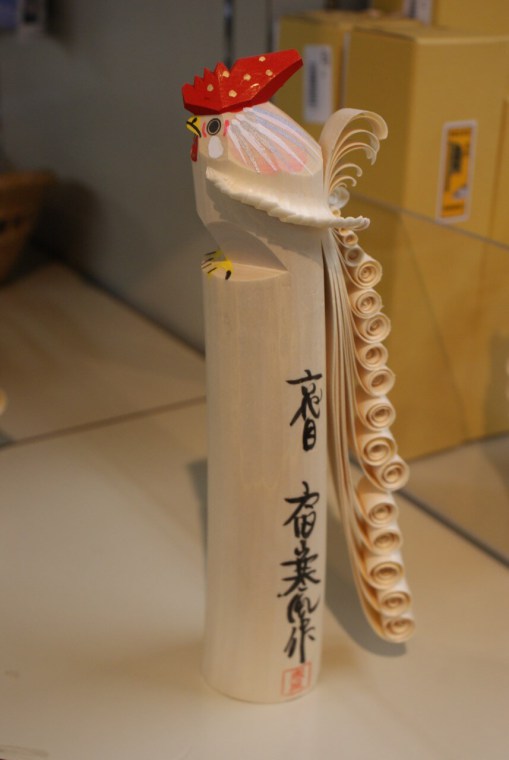 Said to have originated in the Sasano area by Yonezawa City over 1,000 years ago according to local tradition, an experienced ittoubori ("one knife carvings") craftsman can whittle one of these toys in just a matter of minutes. The hawk and chicken are the most representative of the twelve animal lineup, each bearing its distinct long curly tail.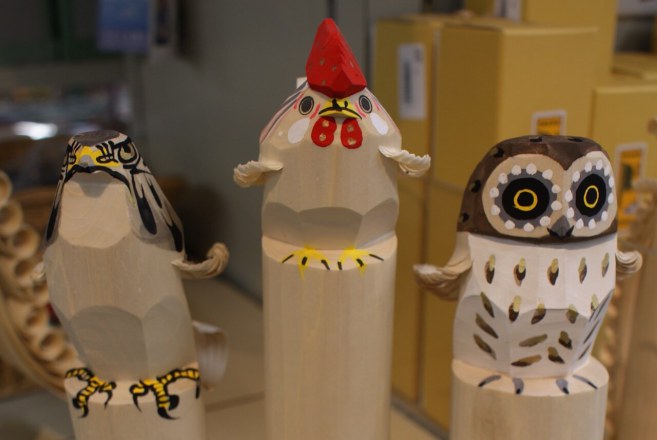 Kokeshi (Sendai)

Though this traditional toy can be found throughout Japan, five of the original eleven designs originate in Miyagi Prefecture. The Naruko style pictured here is known for its kind face, and a head that squeaks when turned. Since no two faces are identical, each kokeshi doll makes for a one-of-a-kind gift.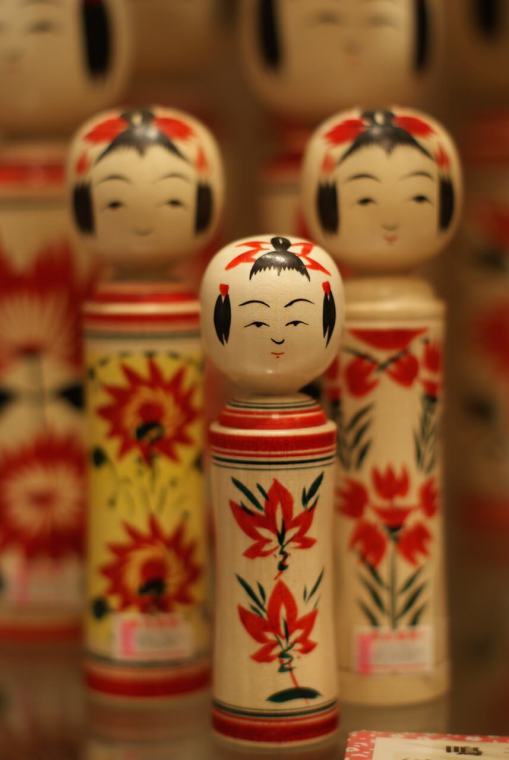 Training Through Tohoku (1): The Must Do List
Training Through Tohoku (2): The Must Eat List
Training Through Tohoku (3): Strange Foods
Training Through Tohoku (4): Traditional Crafts