Shitamachi roaming by bicycle
Last time we left off at the Nennekoya. Get on your Tokyo bike as it's time to potter on! (For part 1, see "Nostalgic Pottering in Yanasen Part 1")
Nezu Shrine
With a history of 1,900 years, the Nezu Shrine is one of Tokyo's oldest shrines, and perfectly matches the nostalgic color of the neighborhood. We recommend you get off your bicycle here so that you can enter the shrine and enjoy its garden.
Information:
Location: Nezu 1-28-9, Bunkyo, Tokyo
Hours: 9 am – 5 pm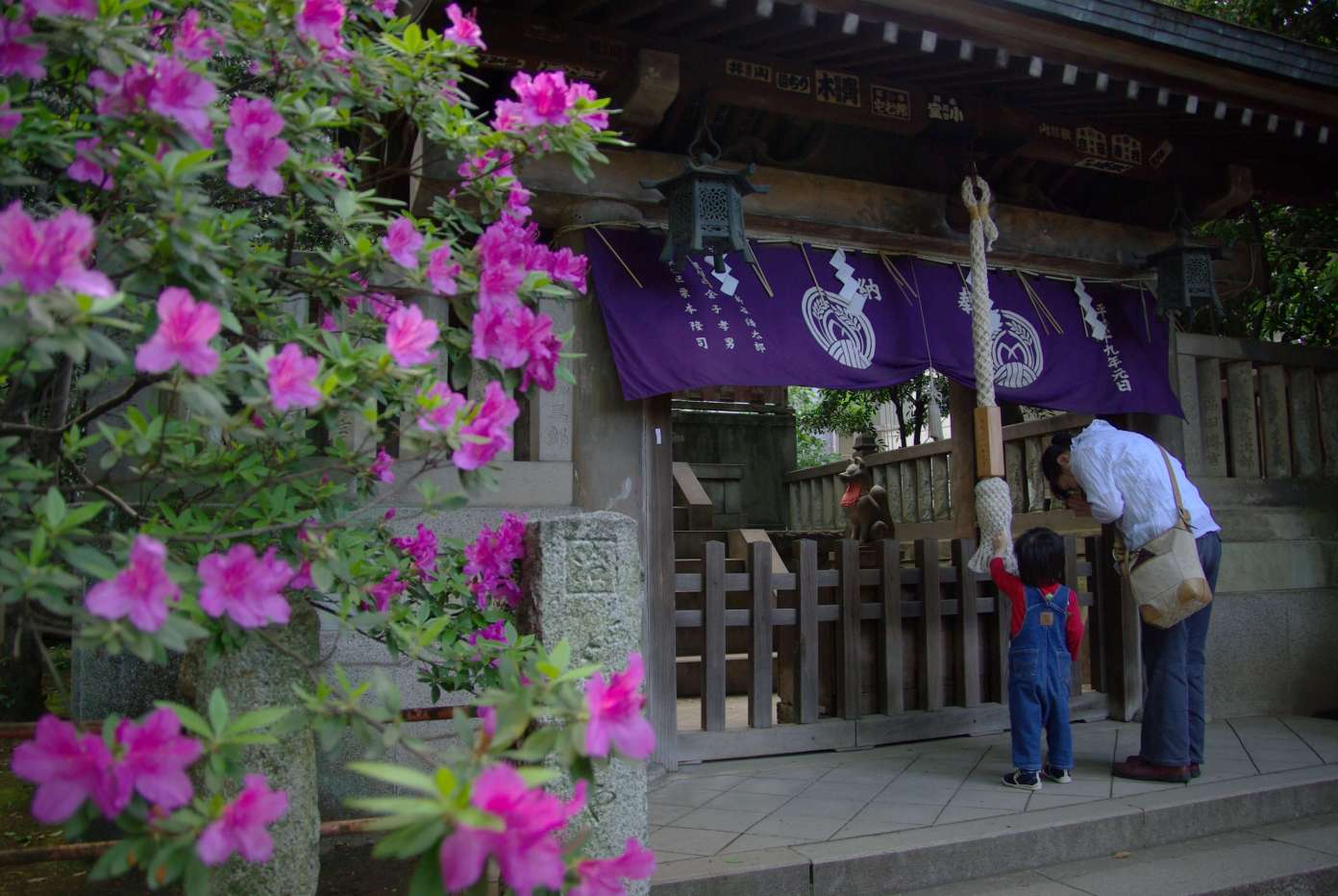 Hebimichi
After passing the Nezu Shrine, you will come to a narrow road with many twists, which is called Hebimichi, or Snake Road. But why is it twisted like this? Apparently, the street used to be a river called Aizomegawa. That river is now long gone, but the street takes the exact same shape!
Information:
Location: Yanaka 2, Taito, Tokyo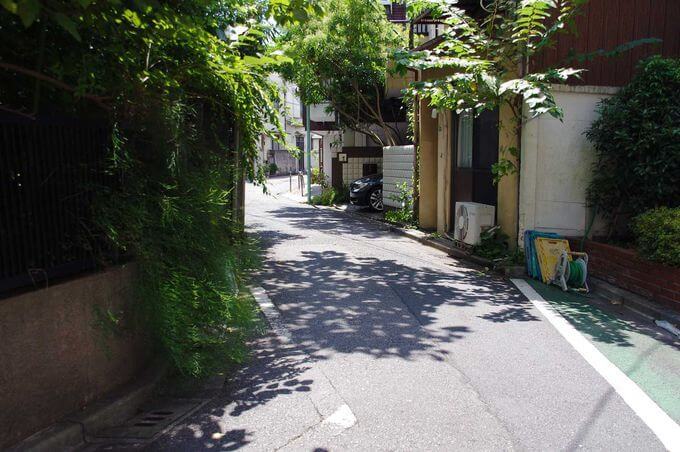 Shops near the Aizome Bridge
Keep-on twisting along the snake road which has many fancy shops to check out, and you eventually arrive at an intersection called Aizomebashi, or Aizome bridge, also referring to the river that used to run through here. 
There are 3 shops near this intersection that absolutely burst in character.
Coffee Ranpo's owner has a love for cats and jazz, and it shows!
Selling beautiful Japanese paper-crafts, Isetatsu has been around since 1864.
Shokichi is the atelier of Mitsuaki Tsuyuki, a talented artist that creates Japanese puppets. How about having a doll of yourself made on order?
Coffee Ranpo
Location: Yanaka 2-9-14, Taito, Tokyo
Hours: 10 am – 8 pm (closed on Mondays)
Isetatsu:
Location: Yanaka 2-18-9, Taito, Tokyo
Hours: 10 am – 6 pm
Shokichi:
Location: Yanaka 3-2-6, Taito, Tokyo
Hours: 10 am – 18 pm (closed on Mondays and Tuesdays)
Yanaka Ginza
After turning left in front of Yanaka Elementary School, keep going straight and you will arrive at the area's most famous shopping street, Yanaka Ginza. There is a wide array of local street food (our favorite being Suzuki Niku's minced cutlets) to try out, and cute shops are at your disposal for window shopping.
Informaiton:
Location: Yanaka 3-8-1, Taito, Tokyo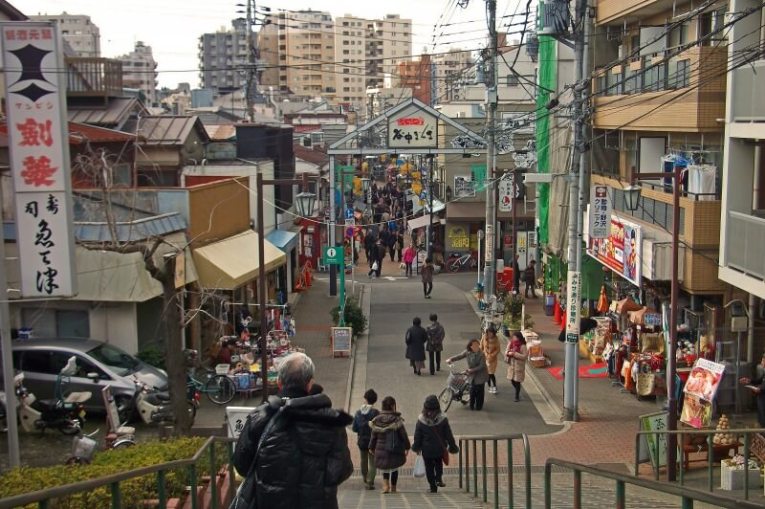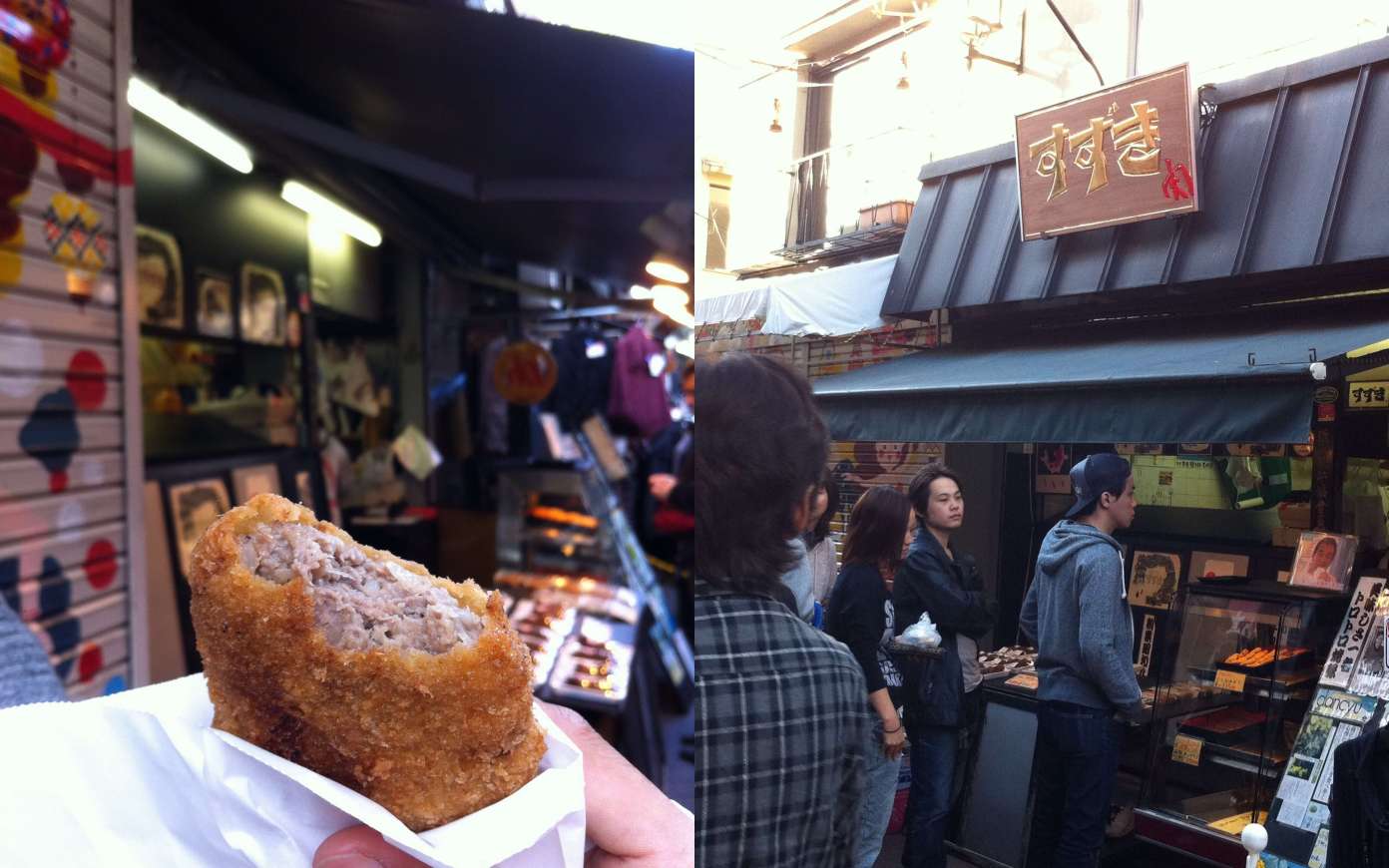 Like what you see? This was only a glimpse of what Yanesen has to offer. We highly recommend you discover the area on your own pedals!