A university lecture on how to eat
Eating like the locals is a precious experience for anyone traveling to Japan, but if you don't know how to and where, there's a pretty big chance you end up only eating the dishes you already know, like sushi, sashimi, tempura and sukiyaki.
A great and cheap way to dig a bit deeper into modern Japanese cuisine, is to visit a university cafeteria, as quite a lot of them are open to the public. Here you can find a range of food, from udon to ramen, and "stamina" rice sets in the range of 500 yen. 
The WAttention staff sneaked into (just joking, this one is open to the public as well) the Aoyama Gakuin University's cafeteria, to give you an introduction on how to order your meal at Tokyo's university cafeterias.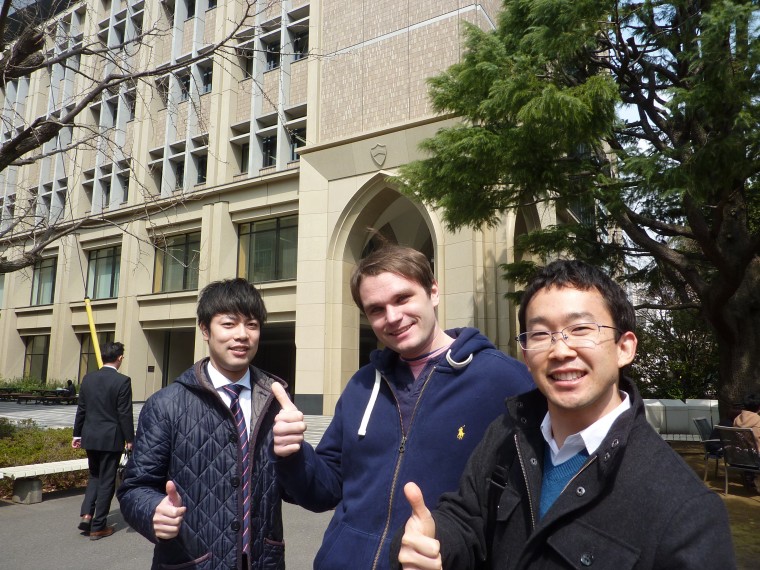 All set? We're going in, so let the lecture begin!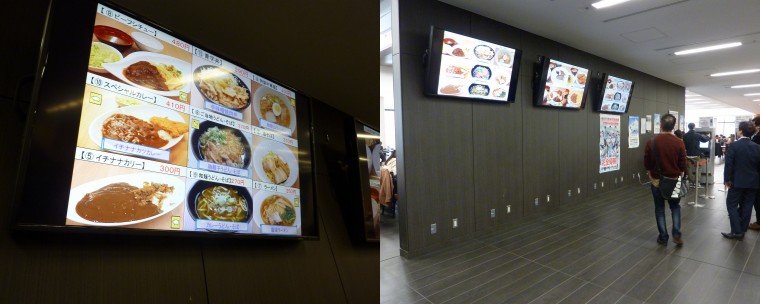 As you can see, Aoyama Gakuin University's cafeteria is quite modern, with screens displaying the dishes of the day!
After choosing your dish from the screen, you purchase a lunch voucher from the ticket-vending machine. If you can't read Japanese, just compare the characters with those displayed on the screen.Next, you stand in line and put your ticket on the counter. Here, it's important you stand at the right counter to avoid queuing for nothing. There's usually a counter for noodles, one for rice bowl dishes, and one for set meals.After receiving your meal on a tray, you walk over to a corner where you can put dressing on your salad, pepper on your ramen, and most importantly, pour in free tea or water.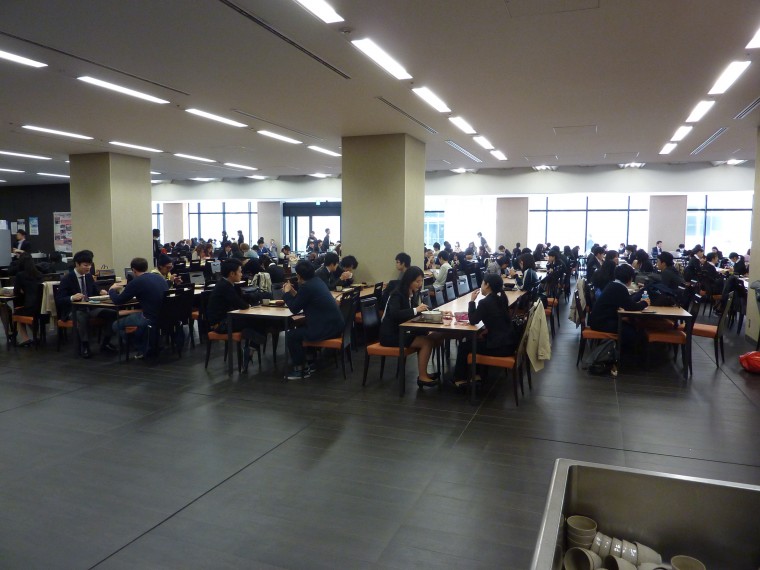 OK, you have made it this far, but its still too early to feel at ease, as the last and most difficult part is yet to come. With your meal and a cup of tea or water balancing on the tray in your hands, you have to somehow find an empty seat while dodging incoming students on your way that are trying to do the same thing.
Especially during the busy hours, this can be quite difficult, but as long as you stay persistent you will succeed for sure. Just make sure you don't end up throwing over your tray, because that would mean starting the whole process over from scratch!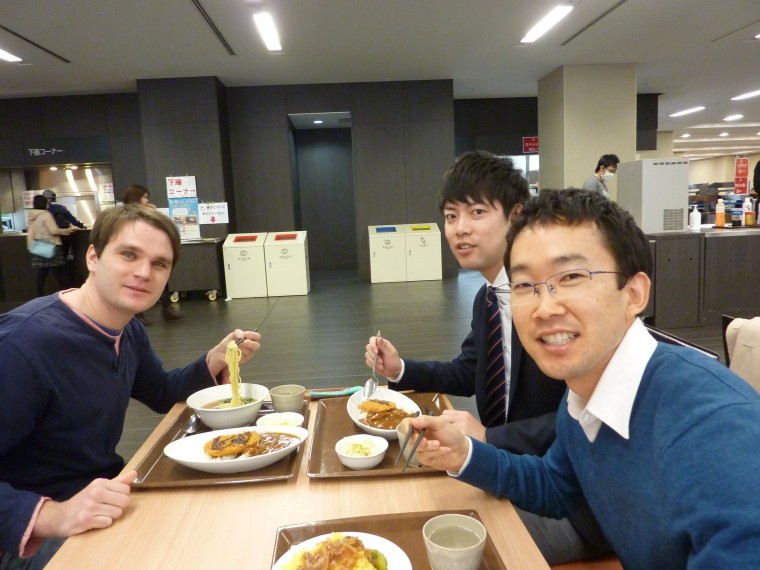 Once you have safely found a free table, it's finally time to enjoy your student meal! "Itadakimasu!"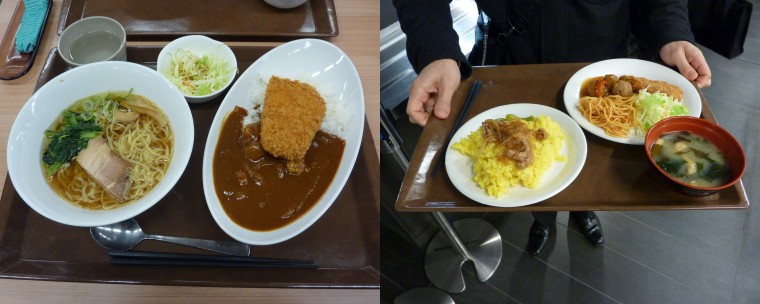 Here follows a list of school cafeterias in Tokyo that are open to the public.