Get a Gift! by answering our survey
We are always seeking to put our magazine as close in line with your preferences as possible and would love to hear your thoughts.
Please help us improve by answering our online survey. Those who submit a completed survey will be entered to win one of the 10 sets of unique prizes!

5 sets of green tea provided by CHABAKKA TEA PARKS

ASATSUYU ~ FUKAMUSHI SENCHA (Deep steaming green tea) ~ Tea Bag(3g)×5p

ZAIRAI Hanakaori ~ HOUJI-CHA (Roasted green tea) ~ Tea Bag(3g)×5p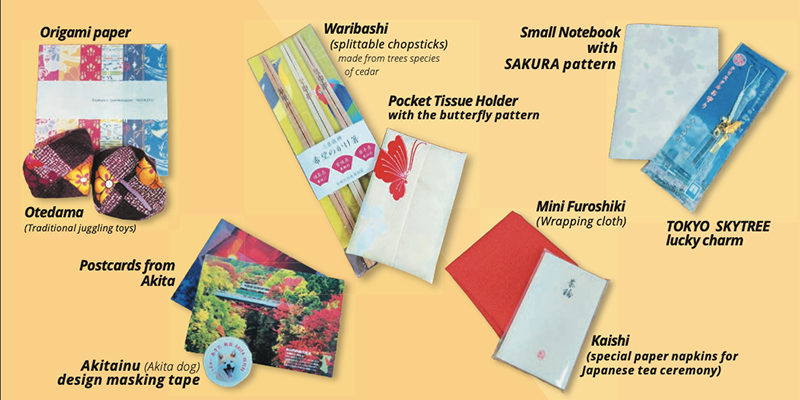 1 set of Origami paper
1 set of Otedama

(Traditional juggling toys)

1 set of Waribashi

(splittable chopsticks) made from trees species of cedar

1 set of Pocket Tissue Holder with the butterfly pattern
1 set of Small Notebook with SAKURA pattern
1 set of TOKYO SKYTREE lucky charm
1 set of Postcards from Akita
1 set of Akitainu

(Akita dog)

design masking tape
1 set of Mini Furoshiki 

(Wrapping cloth)

1 set of Kaishi

(special paper napkins for Japanese tea ceremony)
*For a chance to win, please complete the survey by
May 31, 2020.
We would love to respond to each and every one but due to time constraints, we will only contact the winners.
Readers' personal information will not be be shared with any third parties. Also, answers to the survey will only be used for reference to improve our magazine.
If you are having trouble accessing the survey form above, please access to the 
survey form directly
.