By Yan Qiao Chew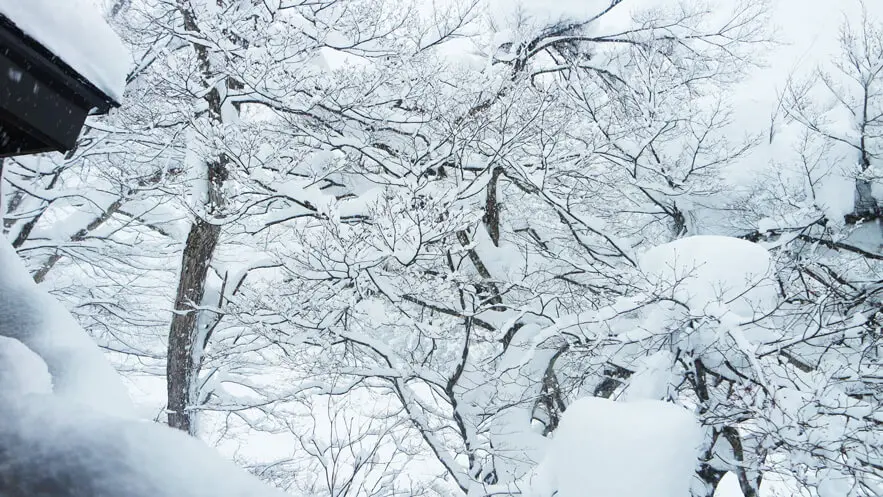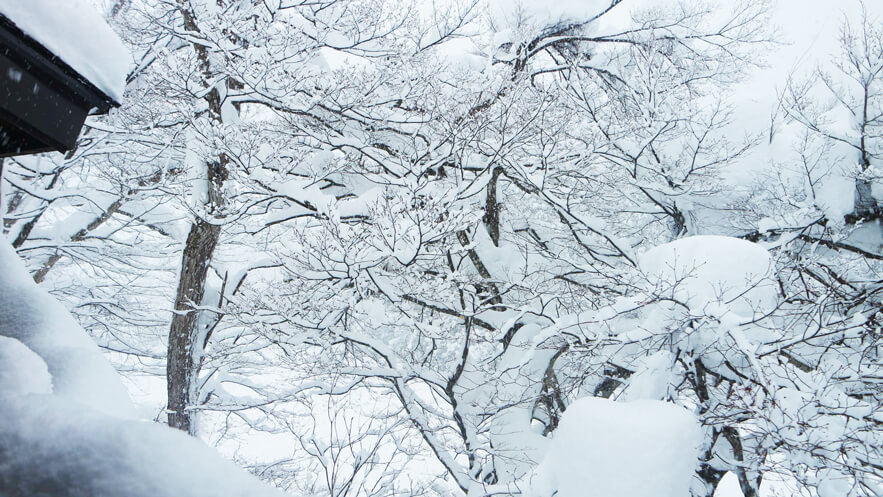 Having traveled to Yamagata several times in recent months, I can confidently say that I'm (almost) a local! On this third visit to the prefecture, I felt as though I was going home. In winter, snow covers the expanse of land in Yamagata and I was feeling super excited — I had never really seen such heavy snow before and this time was definitely an eye-opener.
Stretching across the horizon, the vast, smooth white canvas was beautiful, a sight I wanted to share with everyone. This trip, we would be staying at Irori Minshuku, a place I experienced during my first trip to Yamagata which you can read about here.
It was refreshing for me to go back and see that things had changed since the last time I was there. While traveling to the minshuku, we were greeted by layers and layers of thick snow walls; it felt as though we were inside a white-colored maze. Our driver even missed a turn to our accommodations because the snow was about 3 meters high and we could not see anything aside from the sky or tips of trees. Nevertheless, we arrived safely.
FOUR best winter-stay experiences and SIX must-try activities
The snow removal machine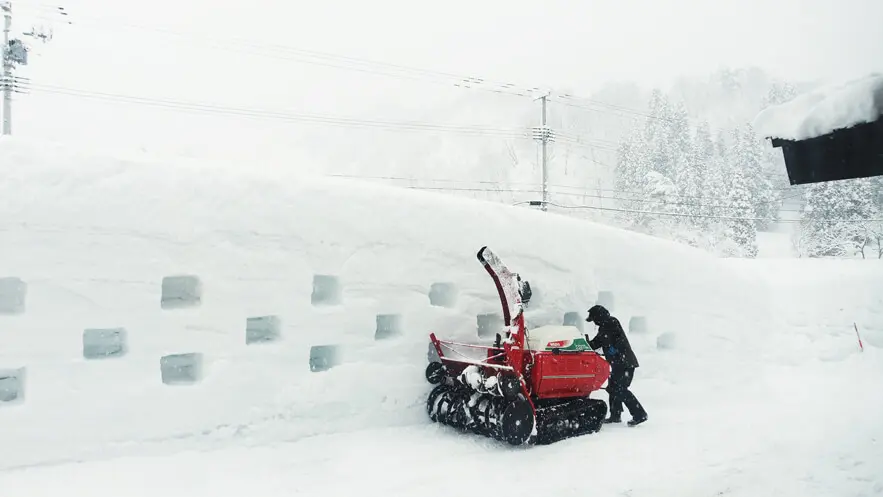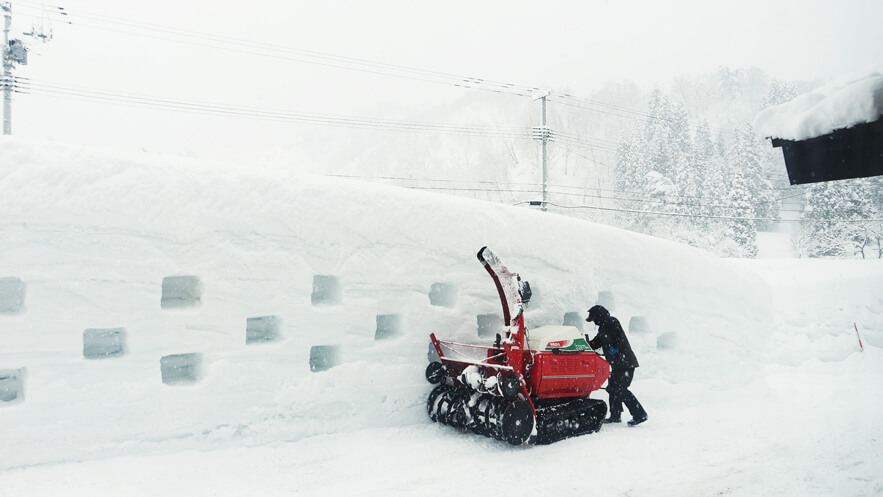 It is incredible how one piece of equipment can help to ease the lives of residents in northern Japan during winter season. The machine helps to create paths by collecting snow and tossing it up and to the side. The high piles of snow on both sides form the so-called "snow walls". The square boxes that you see in the photo were carefully carved out using a spade by the owner's son.
2) The awesome meals at Irori Minshuku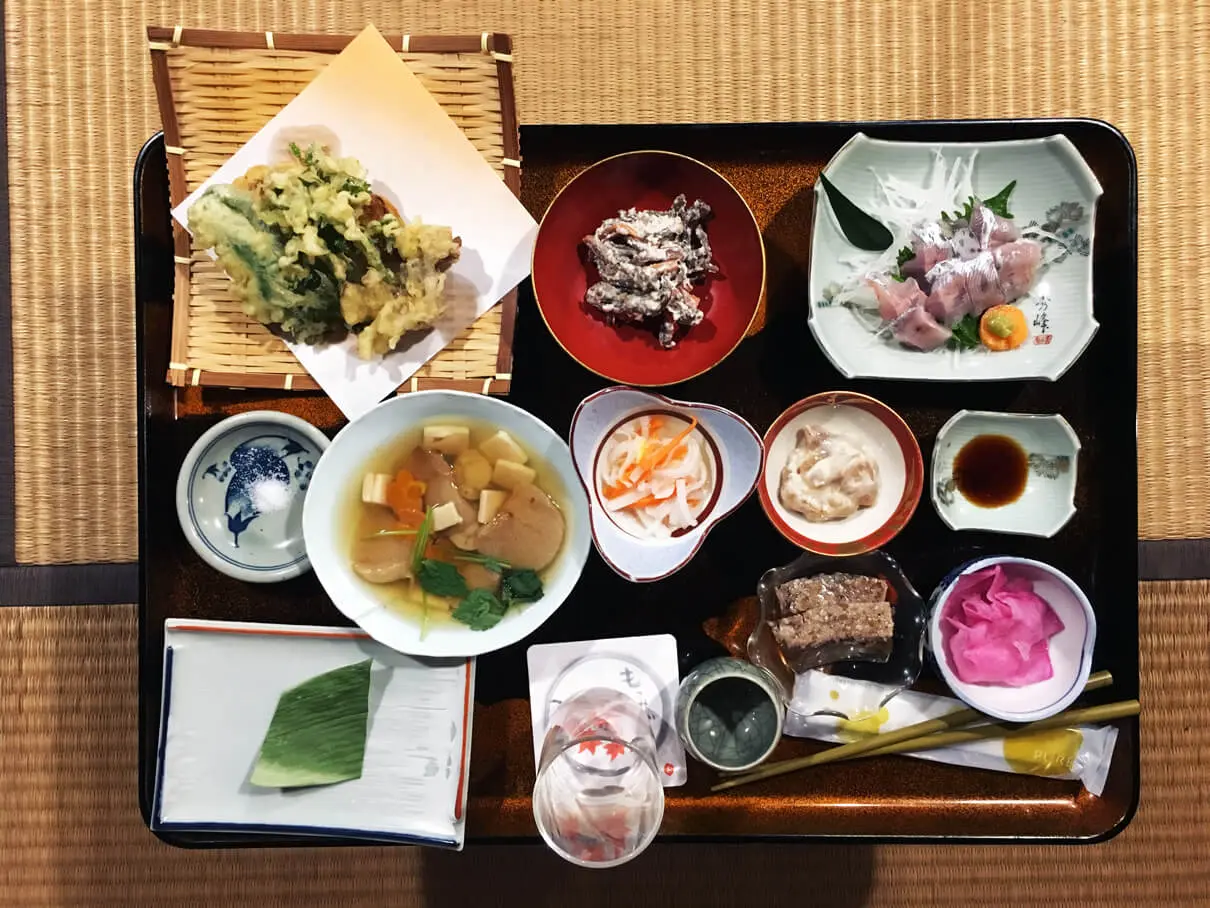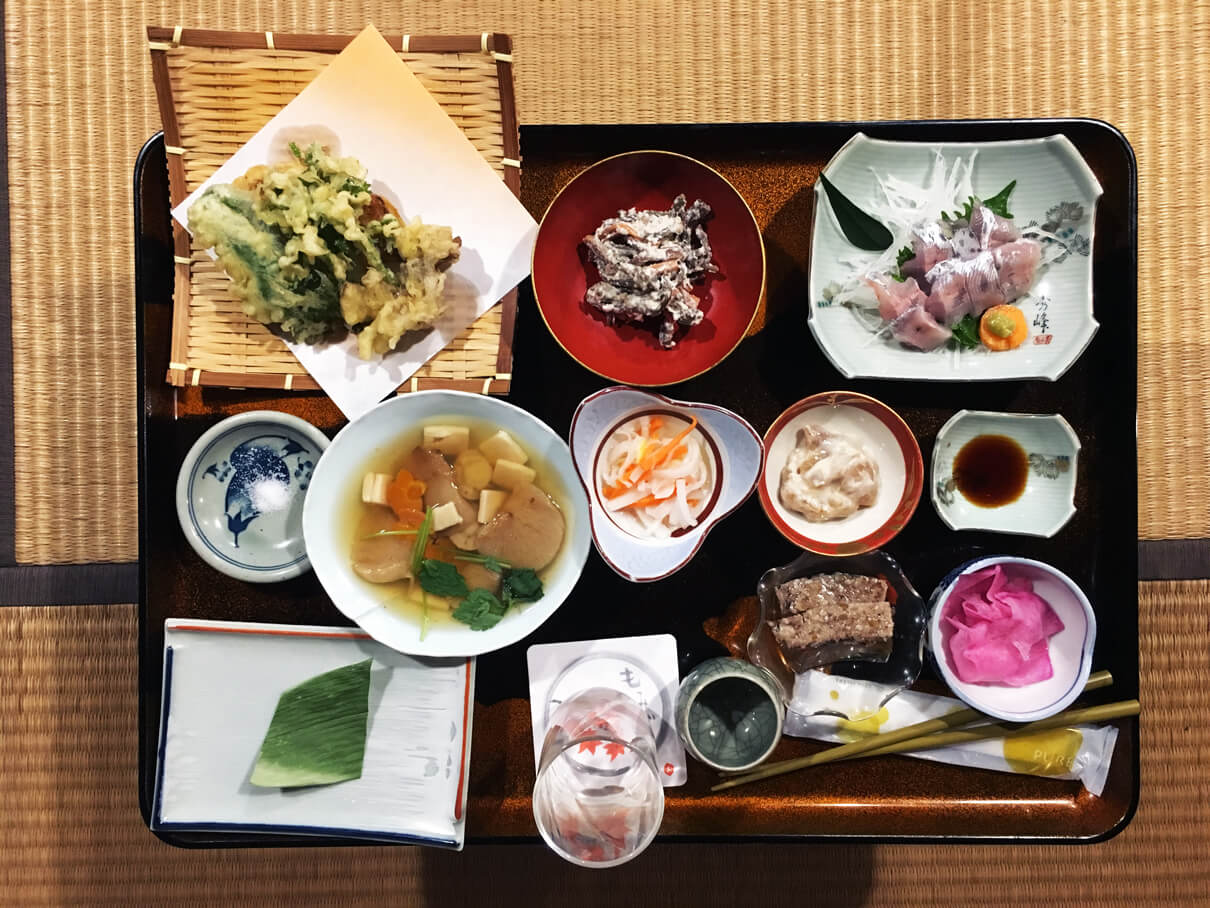 The dinner and breakfast at Irori definitely pack a punch, making me crave more every single time. The dish layout is spectacular at every meal, with small portions of an overwhelming food variety. The vibrant colors and different textures helped whet our appetites, and needless to say, the food was mind-blowingly good.
3) Kotatsu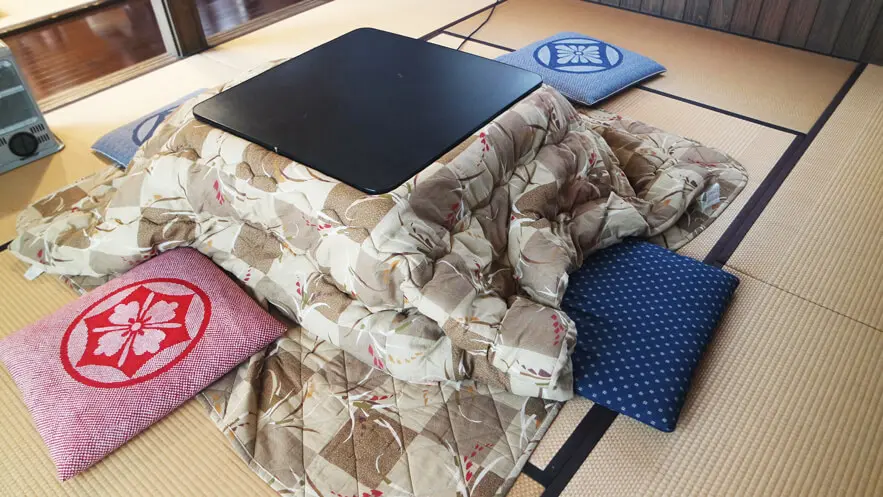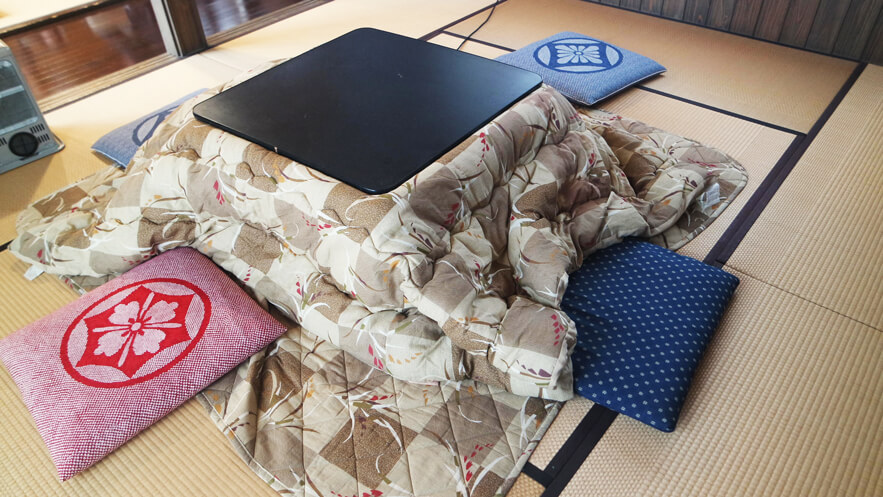 Love feeling warm in the winter? Then you cannot miss out on Japan's most deadly winter "weapon", the kotatsu! This magical item will immobilize you and not let you out of its grasp. The kotatsu is a low, wooden table frame covered by a futon, or heavy blanket, upon which a table top sits. Below is a heat source often built into the table itself. Once you enter it on a cold winter's day, the heat will prevent you from leaving, and the soft blanket will carry you away to a cozy heaven where you can sleep the day away. The ultimate combination is snacking on mikan (みかん, Japanese Mandarin) and sipping on hot green tea, which will have you going "Ahhh~".
4) Illumination
After dinner, we were treated to gorgeous night illuminations. Normally, the owner would surprise guests by revealing the illuminations behind the curtains. However, because we had already experienced it once, we joined the owner in making the wall of candles together. Guests can either enjoy the sheer beauty of the illumination wall, a work of art made through the combined efforts of man and nature, or join in the fun of creating it! After which, you can say kanpai to a job well done and go to bed feeling accomplished.
This wonderful experience only happens at IRORI Minshuku, and the true beauty of the illuminations will only be revealed after all the lights in the house are switched off.
Other activities to occupy your time while having a home stay
A) You can participate in the Kasedori Festival that takes place annually on 11 Feb in front of Kaminoyama Castle in Yamagata. In recent years they have opened up to foreign participants and welcome people from all over the world.
B) Winter barbecue is another exciting thing to try. While locals may scoff and think that grilling meat surrounded by snow is crazy, the piping hot food helps to warm cold bodies up. What's more, the sizzling meat is juicy and delicious, so why not?
C) For Singaporeans who are stuck with hot and humid weather all year round, we definitely do not mind the cold as much! Hop on a snow banana ride or make some rounds on a snowmobile.
D) Visit Mt.Zao (蔵王山)for snowboarding or simply enjoy the majestic and spectacular views from the mountain top. You will discover great sights and sounds all seasons.
E) Visit Ginzan Onsen Street (銀山温泉)for its famous, photogenic streets. Piles of snow add on to its enchanting scenery, and you can truly feel the nostalgia as you stroll around. Drop by a cafe for an afternoon cuppa while admiring the view outside the window.
F) The climb up to Yamadera (山寺) will be challenging but you will be able to burn lots of calories! You will be rewarded for the effort with an epic panorama of the surrounding landscape.
Be sure to have the proper footwear and check the weather forecast before making your way there.
To find out what it's like to stay at a Minshuku in Yamagata in different seasons, make sure to check our Summer and Autumn article.