April marks the beginning of the school year. New students with fresh uniforms head off to school with excitement and a little bit of nervousness on their faces. Seeing them reminds me of my school days and fond memories from the past: endless talks with my friends, exciting school trips, club activities, and last but not least, the school lunch.
The History of Japanese School Lunches
For those who are not familiar with the Japanese school lunch program, here is a brief history and a quick rundown of what it entails.
In order to meet the increasing needs of growing children many of whom weren't able to get nutritious meals at home, the Japanese school lunch program started more than 100 years ago. At the beginning, it was just a simple meal such as a couple of rice balls and pickled vegetables or soup. The services were limited to certain regions and were only available for impoverished or malnutrition children. Gradually, the idea of feeding children healthy and nutritious meals gained a support from the Ministry of Education, and so the School Lunch Law was enacted in 1954 and the school lunch service became its nationwide program.
How Japan Teaches Through Japanese School Lunches
Nowadays, the school lunch is a very important part of the school curriculum where they teach healthy eating habit, nutritious values, and food production and distribution (a.k.a. Shokuiku).
Each primary school has a nutritionist who decides what goes on the menu. Each meal is well balanced and proportioned. In fact, I receive a monthly menu from my daughter's school which lists not only the meals, but also the ingredients and calorie intake (some schools list where they get the ingredients from).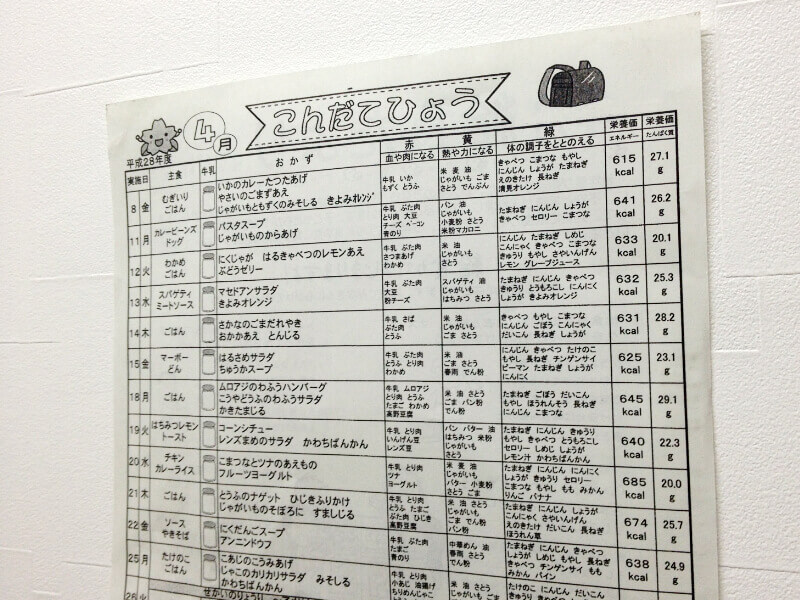 Many times, meals are prepared at school and delivered to each class in pots and trays. One of the major differences between a Japanese school lunch and a Western one is that the students serve their own meals.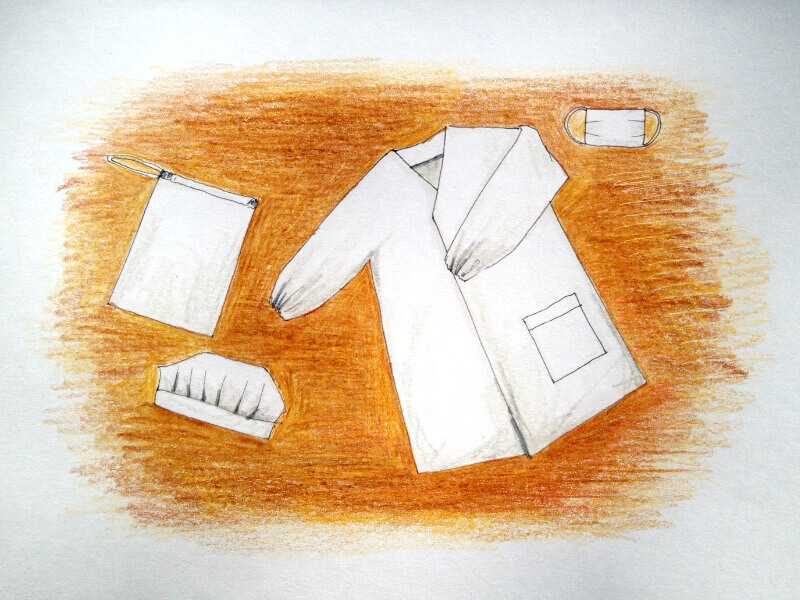 How Japanese Schools Teach Children to Socialize Over Lunch
Once everybody has their own meal, they sit down and eat with their classmates. Even the teacher eats the same meal as the students. Sharing a meal definitely nurtures the bond between students and teachers and is a key part in building close relationships. You gain insight into other people's personal lives: food preferences, favorite subjects, family matters, and secret crushes. For me, school lunches were always full of laughter, smiles and happy bellies.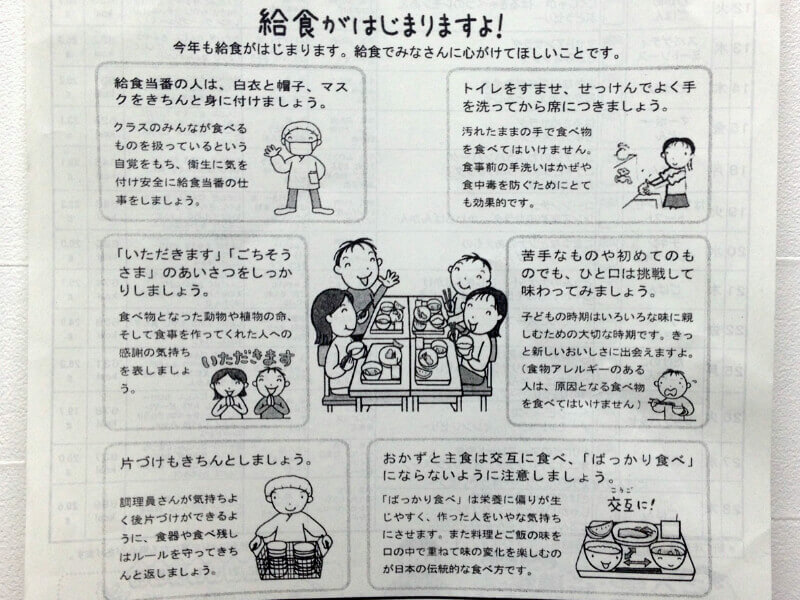 People tend to remember the good old school days by their triumphant moments: winning a sports championship, passing exams, going to the prom or even their graduation ceremony. But I remember them by everyday, mundane, yet very special school lunches. Memories of eating my favorite school lunch (it's a toss-up between curry rice and deep fried bread) in the classroom will remain in my heart for a long, long time.
I hope those new students find joy in their school lives. If not, well, at least a hot nutritious meal is waiting for them at lunch time.