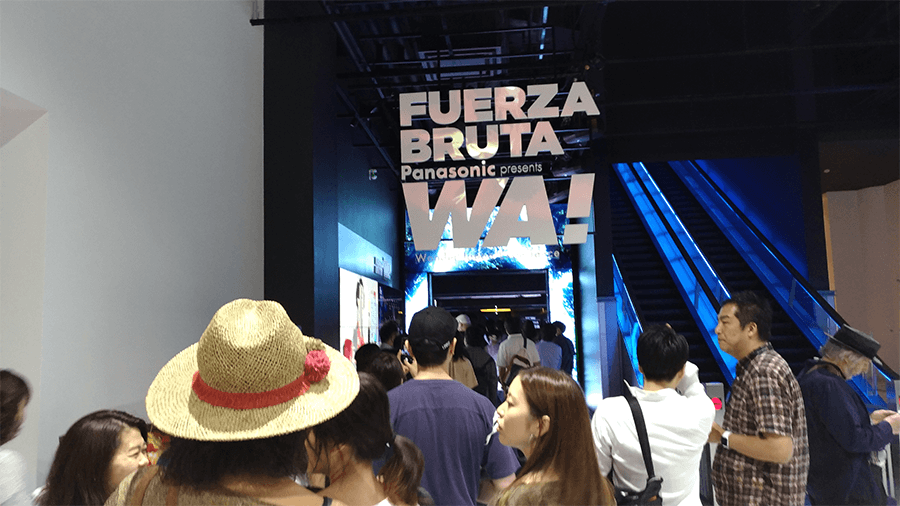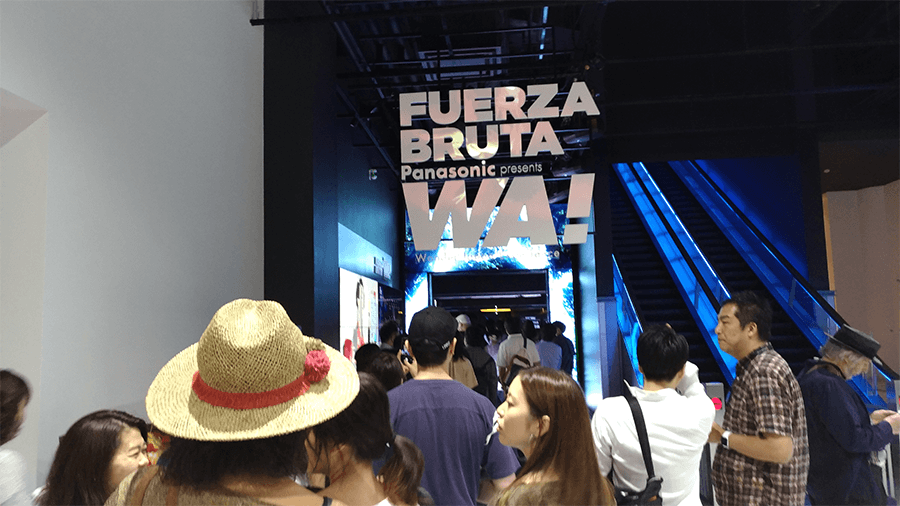 Having performed in over 60 cities in 30 countries, FUERZA BRUTA is in town to debut their new show "WA!-Wonder Japan Experience." Don't miss the chance to take part in this one and only experience-type entertainment at Tokyo Shinagawa Prince Hotel Stellar Ball from August 1 to December 10.
Breaking the boundary between performers and the audience, the Argentina-based Fuerza Bruta brings you a show that far exceeds your expectation of a live concert, play and musical. Fuerza Bruta has infused the essence of Japanese culture into their latest work by using 360 degree space as stage and combining modern music, Japanese taiko drum with captivating light effects. Dancers jump out from every corner of the venue as the portable stage moves to engage the audience, closing the distance between the two. The performance, totally beyond imagination, will have you on the edge of your chair!
Not only is the performance worth the while, the venue, designed with surprising features, is a must-see!
The projection at the entrance is as impressive as it sounds. Imaging technology from Panasonic is widely used in this ultimate performance. Aside from nine projectors at different corners of the venue, the entrance is decorated with a gigantic entrance door made by 34 LED panels and a floor made out of 125 LED screens. The digital imaging space, as colorful and real as it gets, is transformed into a torii gate and waterfall in a second.
The main hall has six laser projectors and 13 55 inch liquid crystal screens. Short focus projection technology makes 3D projection mapping all the more real on rugged walls. One becomes more and more expected just by looking at the projected images from the entrance extending all the way to the main hall.
WAttention editors's review
In the main hall, there are also hidden cameras that takes pictures of guests. AR effect is then added to make faces of Japanese Kabuki Theater or comic characters. Find a Kabuki version of yourself on the screen next to the locker area. Pictures and filming are allowed during the performance so you can share all the fun with friends on social media.
Panasonic presents WA!-Wonder Japan Experience