Cherry blossom season in Japan is a well-known experience on a lot of people's bucket list. The whole country transforms into a magical "Blossomland" and not just parks and gardens, but even city streets are awash with soft pink. The cherry blossoms are short-lived, staying on the branches for an average of 10 days, or 2 weeks if the weather is gentle, and less than 10 days if there are strong rains. This is one of the reasons people love the cherry blossoms so much and a big reason to plan your trip carefully. There are no guarantees, but there are usually quite accurate forecasts about the cherry blossoms first opening, full bloom, and falling. We based our map for the forecast for cherry blossoms in 2018 on the Sakura Weathermap website and their latest forecast which came out on March 1st, 2018. There are several other sources like the Japan weather association or the Japan Meteorological Corporation that you can also check.
Cherry blossoms forecast for 2018
Due to the geography of Japan, the cherry trees blossom in an upward wave starting from Okinawa in the middle of January and blooming last in Hokkaido at the end of April, beginning of May. So technically, if you wanted to, you could start traveling from Okinawa in January and revel in cherry blossoms for three whole months! We have compiled a list of the predictions for the opening date of the cherry blossoms and their full bloom date for several major areas in Japan. We also highlight the most famous or recommended spots for cherry blossom viewing in each area.
1. Naha, Okinawa – Yogi Park
The earliest cherry blossoms can be seen in Okinawa, as early as January. You can find cherry trees wherever you go in Okinawa, and many of them are of the stronger pink variety, contrary to the more famous pale pink one. If you are in Okinawa's capital, Naha, Yogi park is a good choice for a cherry blossom viewing spot where 400 cherry trees are lined along the river.
There are other spots in Naha like Manko park and Sueyoshi park. If you venture outside of Naha, the Nakijin castle ruins in Nakijin village have a beautiful cherry blossom trees grove with a view of the ocean. There is also the Nago central park in Nago city which boasts a 2 km walk to the castle that is lined with cherry trees.
2. Kagoshima, Kyuushu – Yoshino Park
first bloom: March 19th, full bloom: March 26th
As a southern city, Kagoshima is lush with all kinds of vegetation, and cherry blossoms too are not a rare sight. They bloom in March and one of the many places to see them is Yoshino park in Kagoshima city. This park is admission-free and it is open until 5 pm. After the cherry blossoms wither and fall, it is full of other flowers too, so don't hesitate to visit on any other day.
3. Fukuoka, Kyuushu – Fukuoka Castle Ruins – Maizuru park
first bloom: March 19th, full bloom: March 25th
In the middle of Maizuru park in Fukuoka, you can find the remains of the Fukuoka castle that used to be the biggest castle in Kyushu during the Edo period. It is a great sightseeing spot any time of the year and in spring it is full of blooming cherry trees. If you climb the remains of the main citadel you will get a good bird's eye view of the castle ground covered in pink. This park never closes and there is no admission-fee.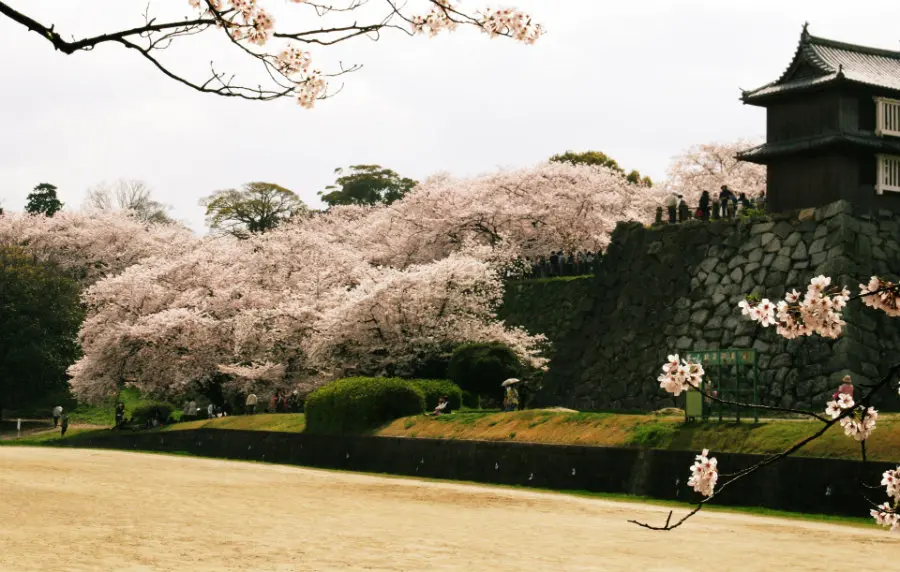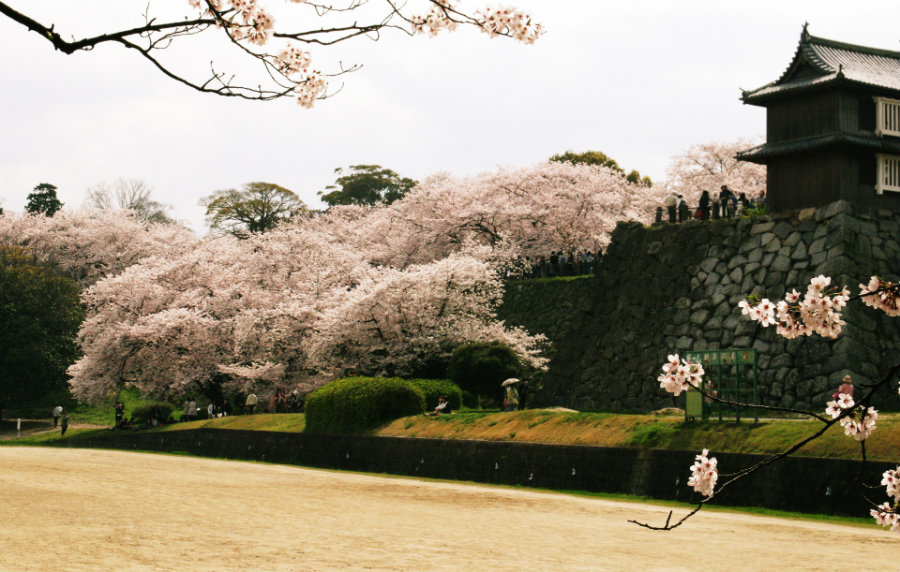 4. Hiroshima – Hiroshima Castle
first bloom: March 23rd, full bloom: March 30th
It's always great when you combine a sightseeing spot with the seasonal changing of landscapes at any time of the year. Hiroshima castle is one of many such sights because in spring the cherry trees planted around it bloom and give it a new look. There are around 450 cherry trees and a lot of space for sitting down and admiring them. There is no admission fee for most of the castle grounds, except for the main keep that requires a 370 yen admission fee. Be careful of the closing time which can vary, but it's usually 5 or 6 pm.
When in Hiroshima, you can also see cherry blossoms around the Peace Memorial Park, the Shukkei-en garden and in Miyajima.
5. Shizuoka – Shimada city cherry blossom tunnel
first bloom: March 19th, full bloom: March 26th
The Shimada city cherry blossom tunnel in Shizuoka creates a nostalgic experience combining cherry blossoms and a ride on an old-style steam locomotive train. The pink view is made up of very old Yoshino type cherry trees. You can also see the special Kawane Cherry Blossom Festival from March 25th to April 9th.
The ride on the train starts from Shin-Kanaya station and it takes 1 hour and 20 minutes to reach Senzu station, but you can take a shorter ride. The price depends on the distance you are going to ride and since the train is very popular, you are advised to make reservations in advance. Please check the Oigawa Railway website for more details.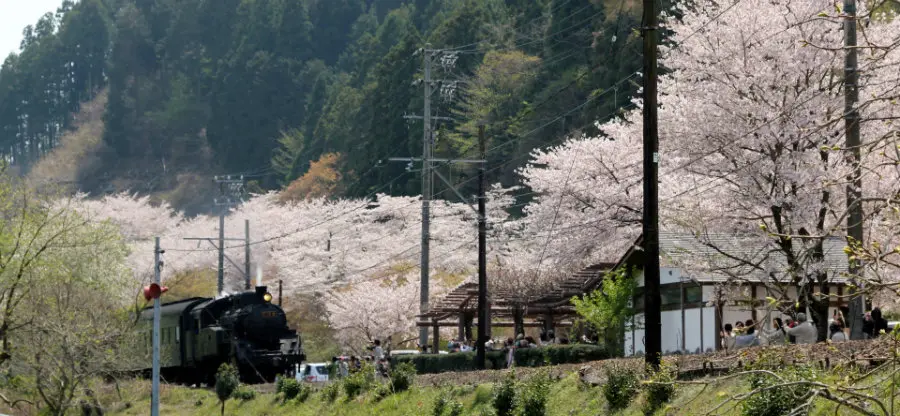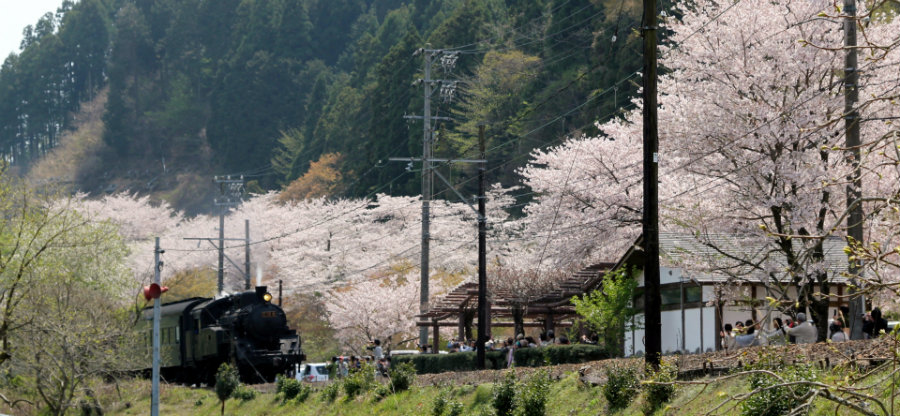 6. Kyoto – Kyomizudera temple
first bloom: March 23rd, full bloom: March 30th
Kyoto is one of Japan's gems of history and beauty and as such, it is romantically gorgeous in every season. Cherry blossom season is no different. The whole city has a large number of cherry trees in every possible park, garden, temple and sightseeing spot. Admission fees correspond to the place itself, and very often it is free! You can decide to do a photo-walk through several temples and UNESCO heritage sites and see them in their pale pink glory. One of such spots is Kyomizudera temple, perched on a hill, it overlooks Kyoto and offers a breathtaking view anytime of the year. The temple complex is surrounded by vegetation, and a lot of it is cherry blossoms. You can also rent a kimono or a yukata and completely immerse yourself in the cherry blossoms gazing experience. Although this temple is extremely popular with both overseas and domestic tourists, don't let the crowds put you off, because Kyomizudera is well worth the visit. If you visit before sunset you can also wait around until the night falls to see the illuminated cherry blossoms. Please refer to the temple's official website for more information.
Just a heads up, the Main Hall is currently under renovation, but you can still visit the surrounding buildings in the complex which are easily accessible.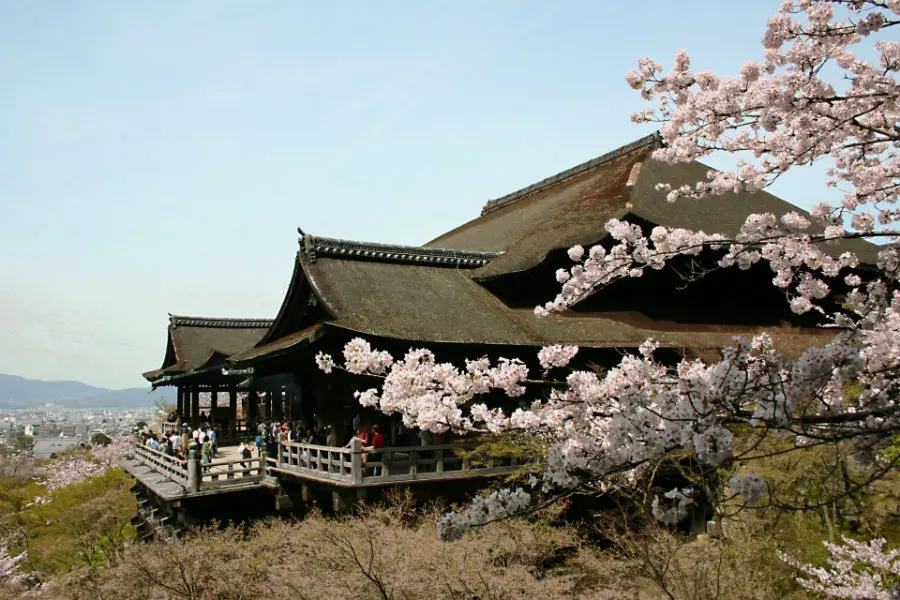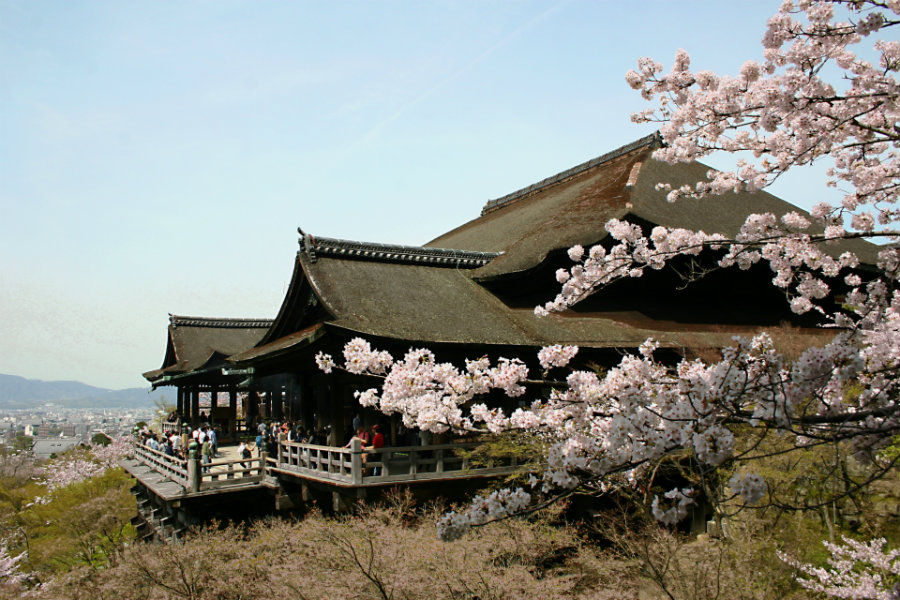 7. Nara – Nara park
first bloom: March 24th, full bloom: March 30th
Nara park offers a lot of space to enjoy the cherry blossoms in spring. It also houses the most popular Nara attractions like the Todaiji temple, Kofukuji temple, the Nara National Museum among others. This park is famous for the hundreds of free-roaming deer that are a symbol of Nara. Best of all, the park is completely free of charge so you can spend some change on buying rice crackers for the deer!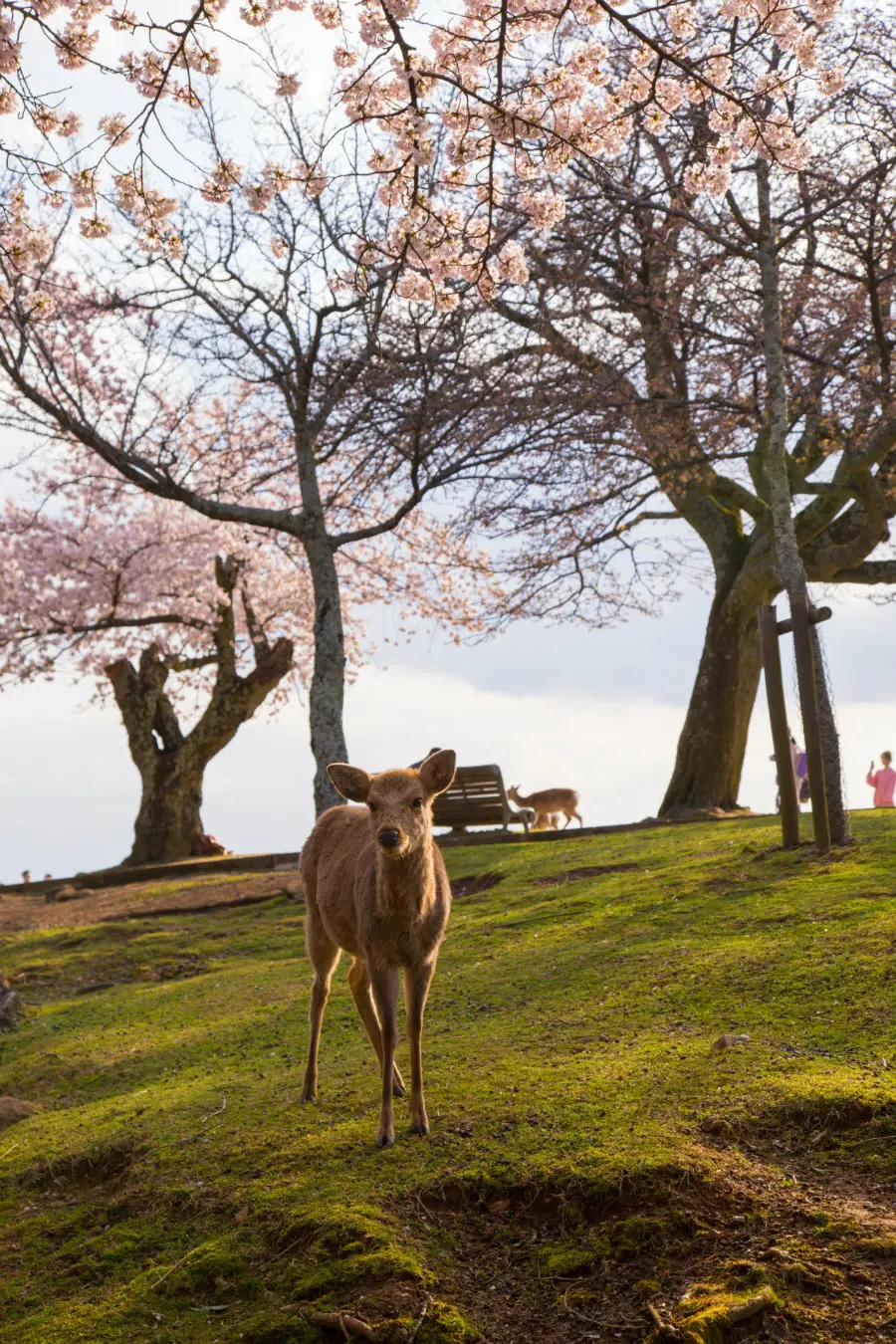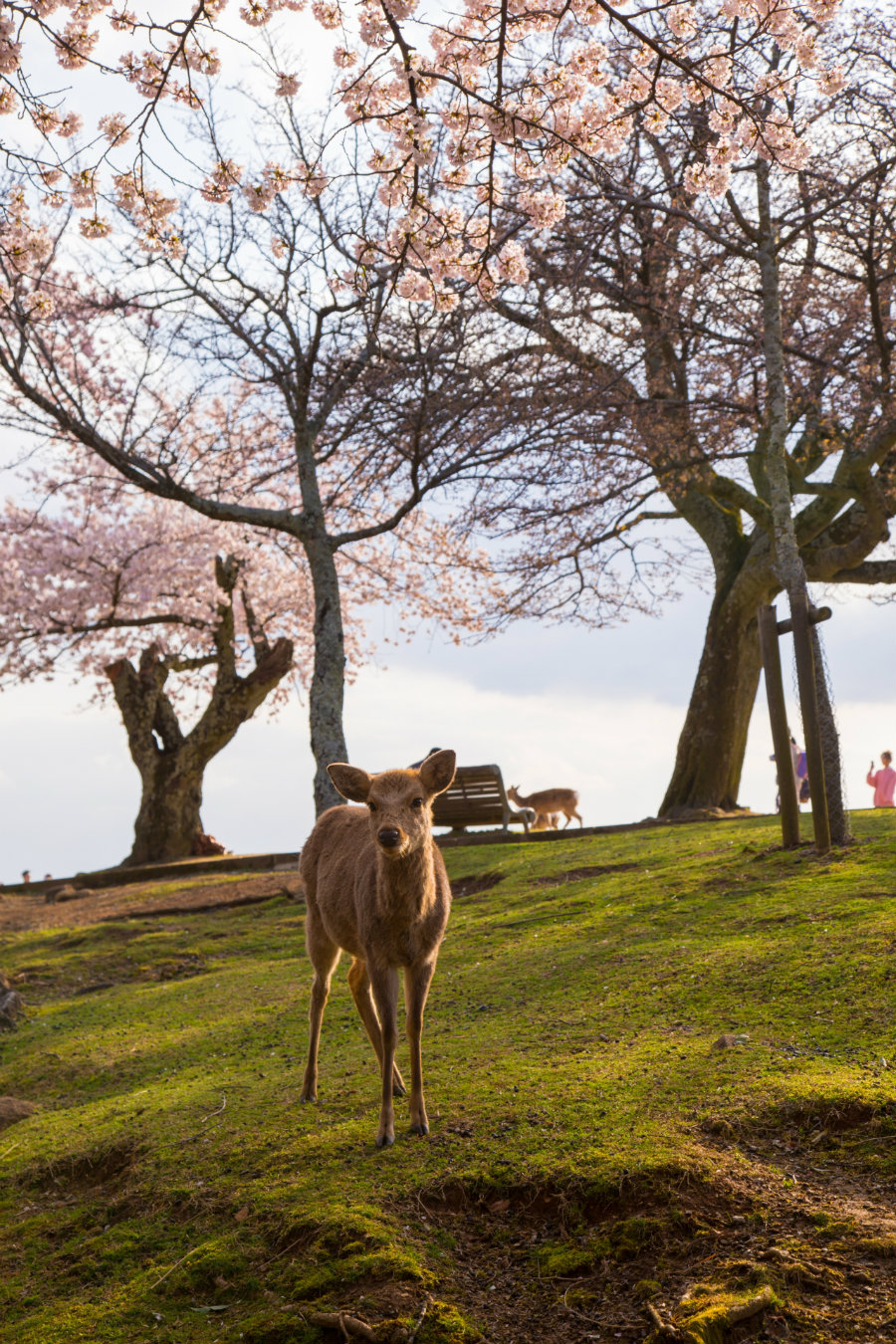 8. Osaka – Kema Sakuranomiya park
first bloom: March 22nd, full bloom: March 29th
One of the best cherry blossom spots in Osaka and Japan in general, this park does not have the word 'sakura' in its name for nothing. It has nearly 5 000 cherry trees going for several kilometers down the Okawa River. The park is vast, with a lot of space for a picnic. You can either take a walk along the river or a cruise down its waters. The cherry trees are also illuminated in the evening. The park is open 24/7 and free of charge.
When you are there, you can also admire the cherries on the grounds of Osaka Castle which is not far from Sakuranomiya park and boasts thousands of cherry blossom trees of its own.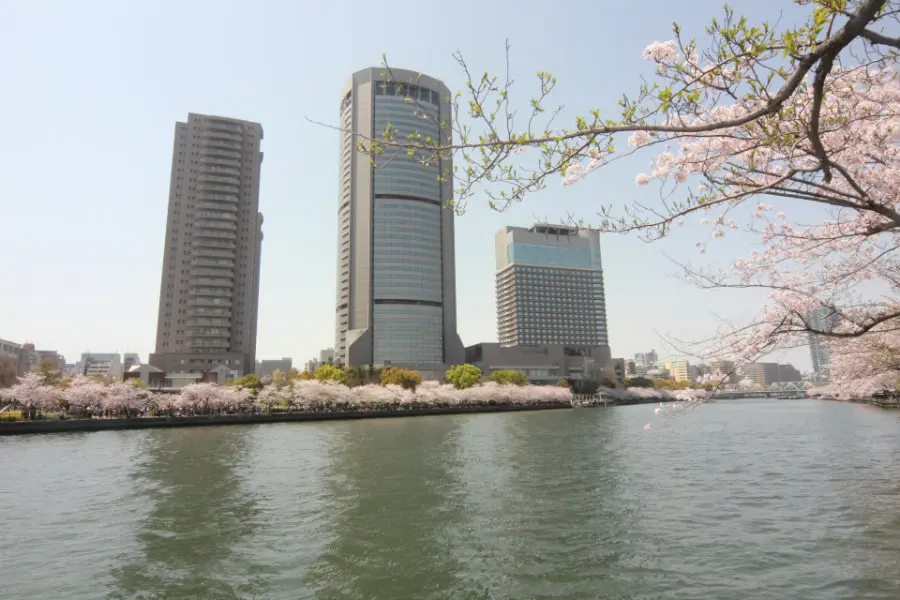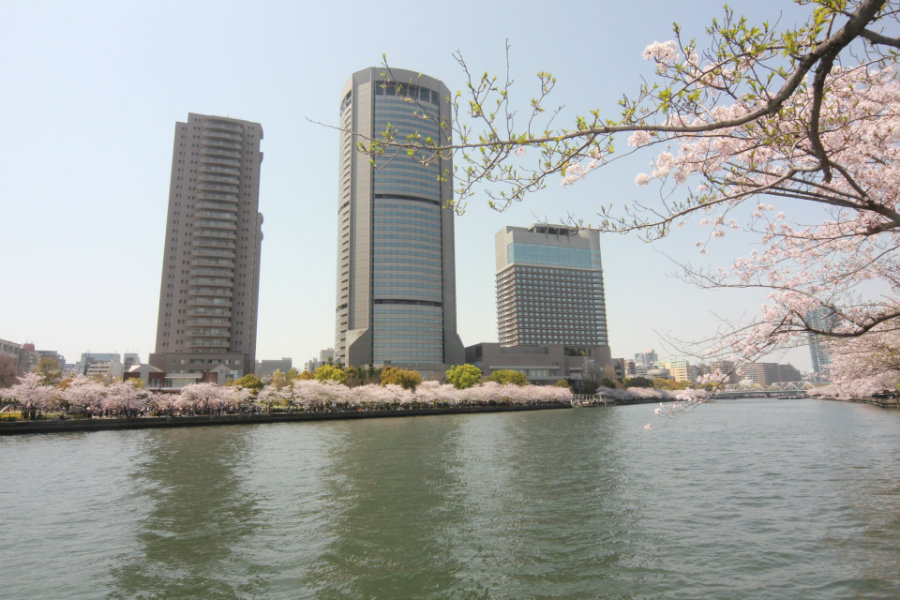 9. Tokyo – Ueno park
first bloom: March 22nd, full bloom: March 29th
Tokyo is a great spot for cherry blossoms, they can be found practically in every park, every temple and even in urban areas where they fill the streets on both sides.
A very iconic place for cherry blossom viewing is Ueno park. This huge park has it all – a lot of space designated for hanami (花見 – cherry viewing) picnics, space to stroll around, food stalls, temples, museums and much more! A downside to all popular places is, of course, the crowds that gather there, so you might need to show up early to get a good hanami spot.
This year the cherry blossoms in Tokyo are earlier than usual, so be sure to catch them!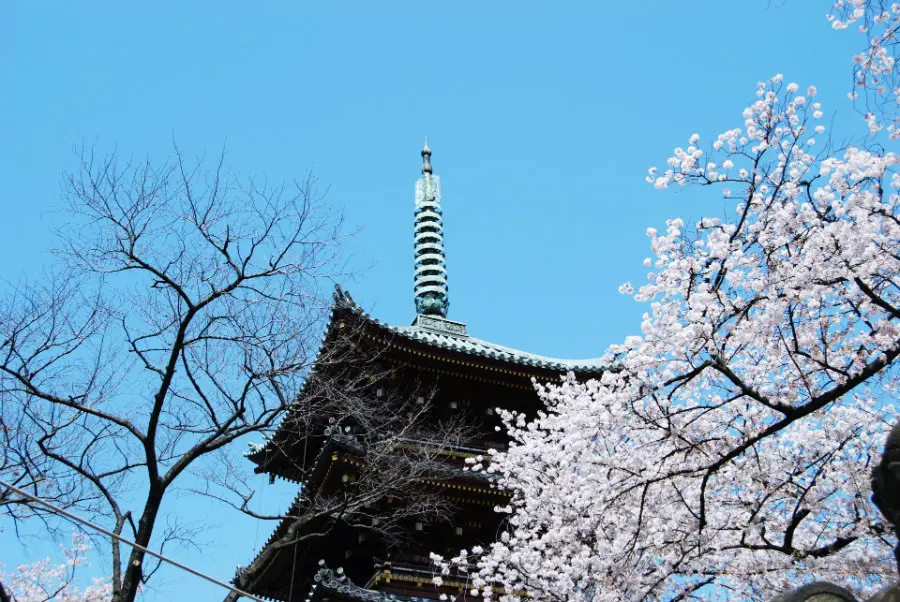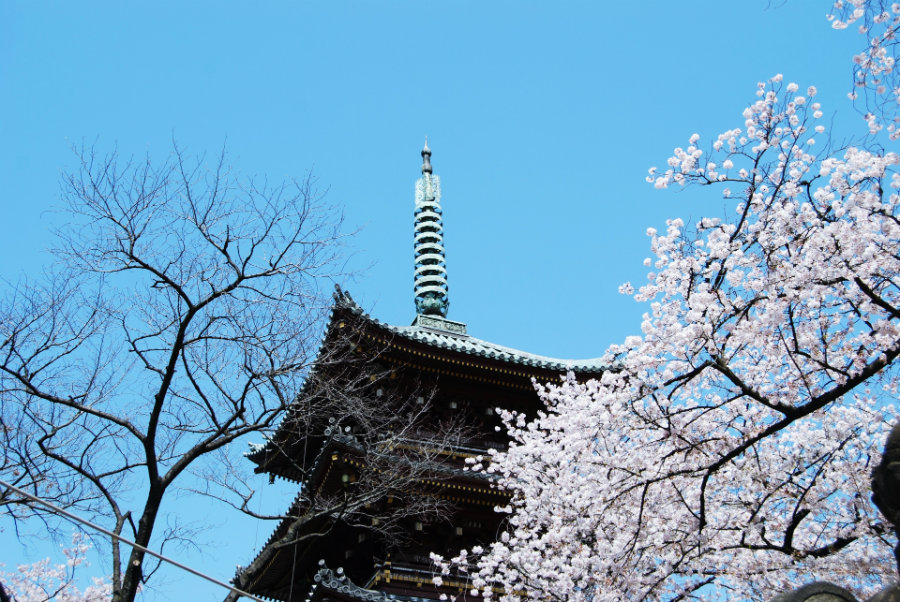 10. Kanazawa – Kanazawa Castle
first bloom: March 30th, full bloom: April 4th
On the opposite shores from Tokyo is Kanazawa, where cherry blossoms will bloom just a couple of days after Tokyo. One of this city's famous tourist spots is its castle, which is actually a reconstruction of the old castle and unlike other castles, it doesn't have a main keep. It features close to 400 cherry trees which are illuminated at night. The park grounds are open from 7 AM to 6 PM and the entrance is free. There is only a small fee of 310 yen charged for entering the castle. Nearby you can find Kenrokuen Garden which is also full of cherry trees and beautiful in its own right.
For more information you can check the official Kanazawa Tourist Information Guide.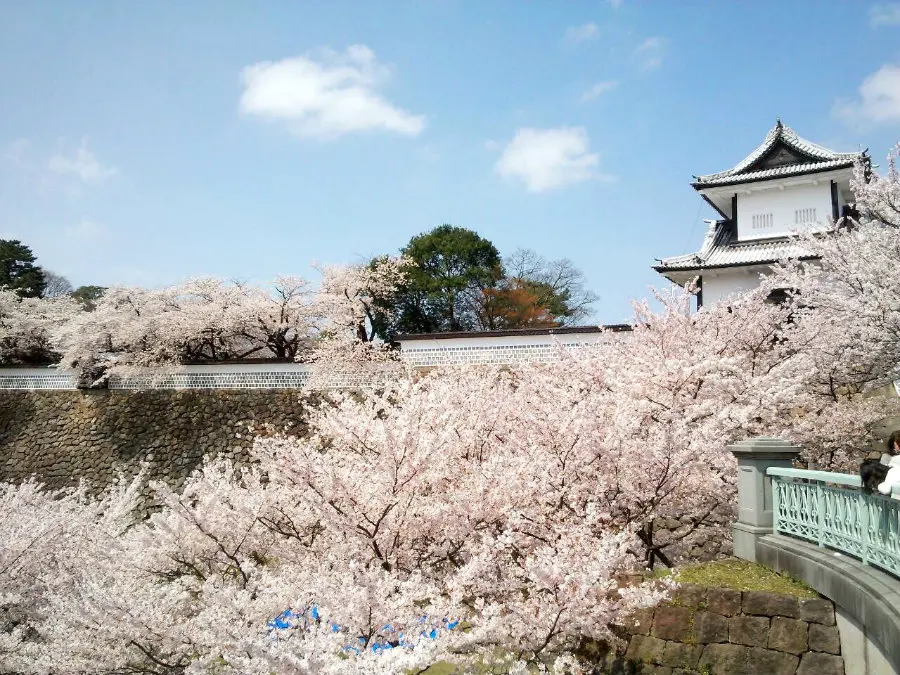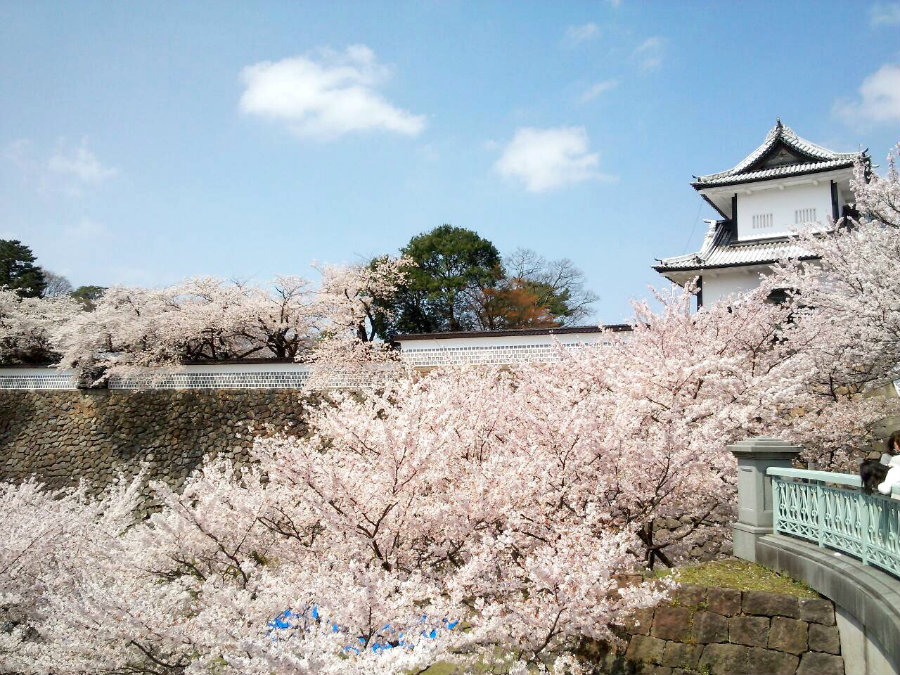 11. Aomori – Hirosaki Castle
first bloom: April 23rd, full bloom: April 27th
The colder the region, the later the cherry trees blossom, which means that in Tohoku, cherry trees never blossom before April. This year, in Aomori,cherry trees are predicted to start blooming around April 24th and be in full bloom by the 28th of April. One of the best spots to visit during this time is Hirosaki castle and Park home to the oldest Yoshino type cherry tree in Japan which is more than 130 years old! This park has approximately 2,600 cherry trees and around 50 different species. The water in the moats around the castle gets covered with cherry blossom petals, which makes for a beautiful boat ride. The blossoms are illuminated at night and the entrance to this place is only a 100 yen!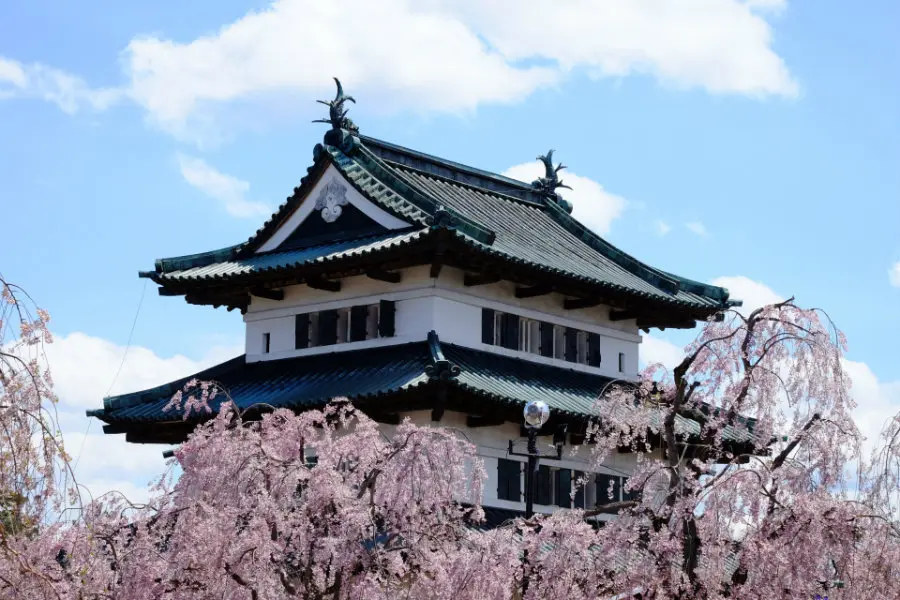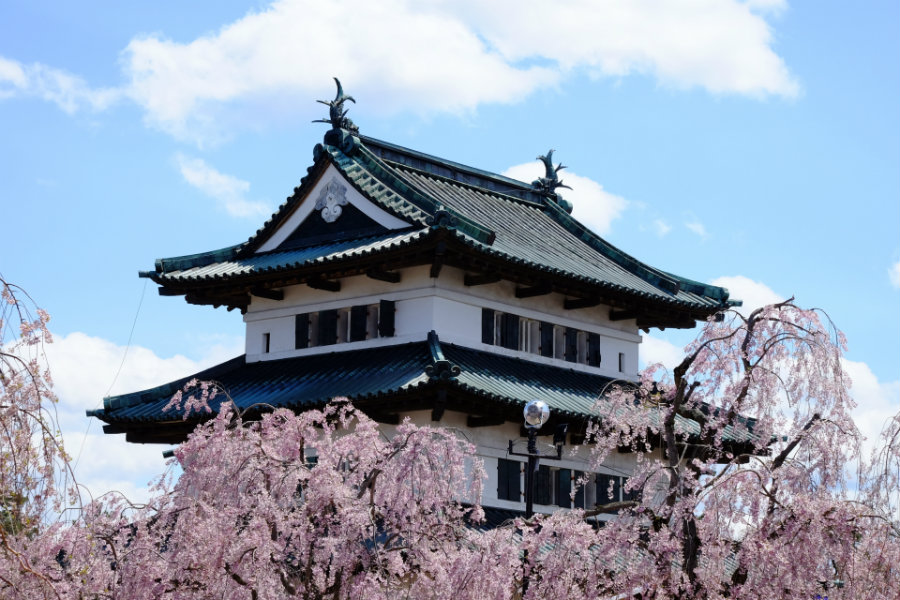 12. Sapporo – Moerenuma park
first bloom: April 30th, full bloom: May 4th
The last region in Japan to see the cherry blossoms is the northern island of Hokkaido. In the capital city, Sapporo, the cherry trees are expected to blossom on the last day of April and be in full bloom by the 4th of May. Hokkaido is famous for its vast natural landscapes, but if you are in its capital we recommend Moerenuma park. It is a huge park built on reclaimed swampland no one originally wanted, and has been turned into a beautiful space with fantasy-like geometrical sculptures and landscaped hills. The park has one section called the Cherry Blossom Forest and during this season it explodes in pink. This park is free of charge, easily reachable by one city bus from the center of Sapporo and it is open from 7 am to 10 pm, with the last admission at 9 pm.
This is a beautiful park to see any time of the year, check outour article about Moerenuma park to learn more and see what it looks like in summer.
For more information about the park go to their website.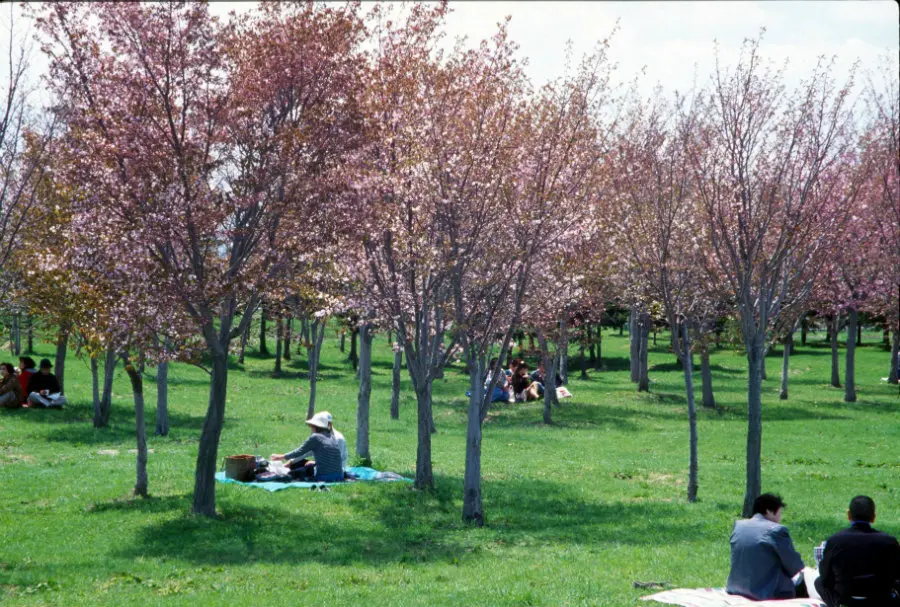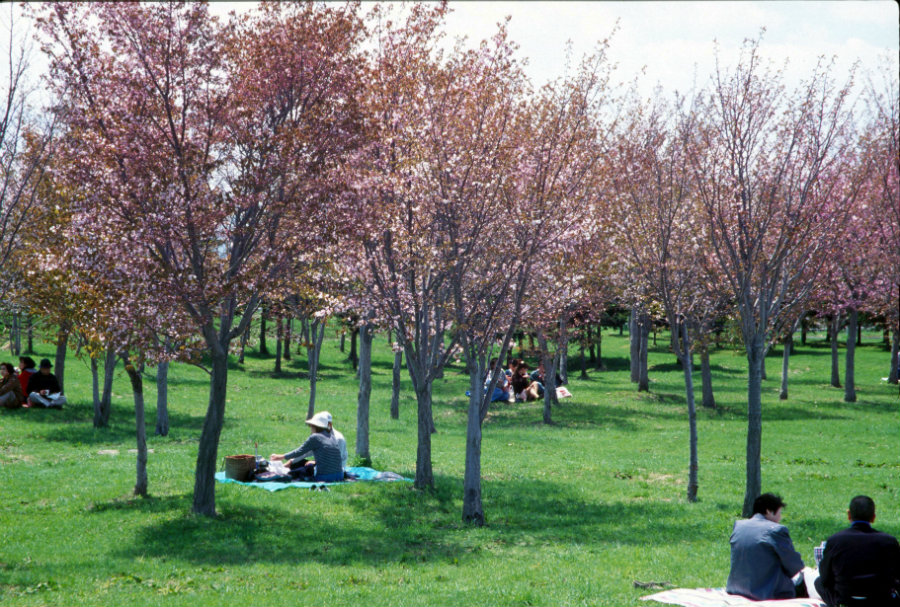 ---
WATTENTION WRITER PROFILE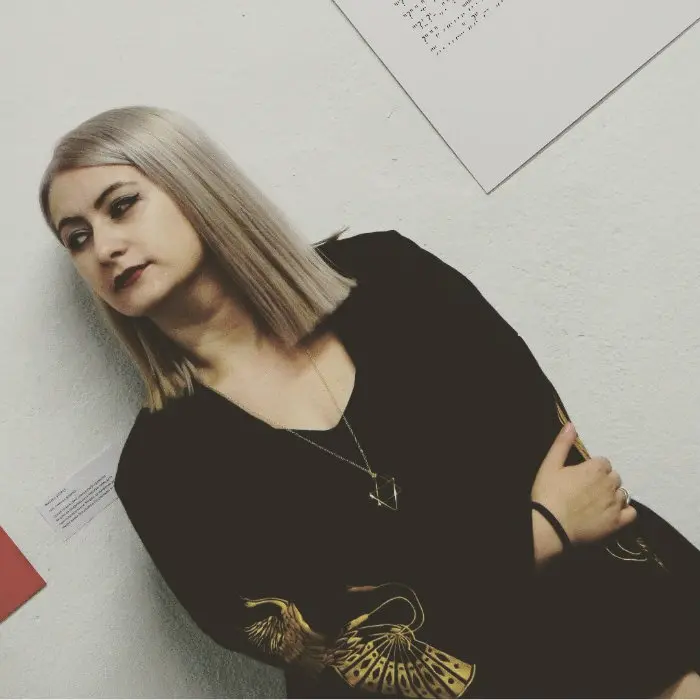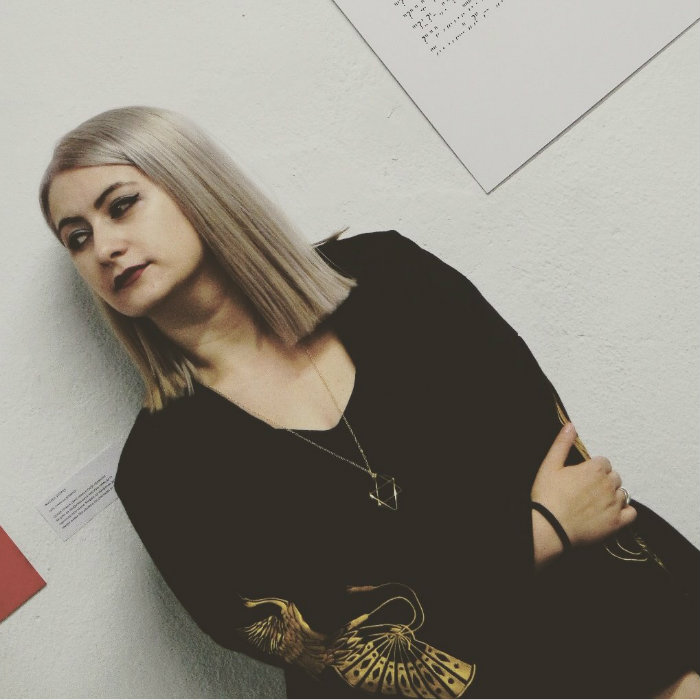 Zoria April
Zoria is a writer, of the rare poet variety and a passionate photographer. If you see somebody around Tokyo taking photos of concrete walls, it must be her. She loves to dress fashionably and go drink as many cups of coffee as humanly possible, preferably in cafes with a view.
MORE ARTICLES BY THIS WRITER
|
ABOUT WATTENTION NINJA
Ninja ID: zoria
//