Tokyo has the most wicked Halloween parties in Japan. Here is Wattention's pick to ensure you have a ghostly night out.
Shibuya Halloween Party
We have to start with possibly the biggest event in all of Tokyo. Every year there is a big informal event in the Shibuya area during Halloween and things can get very crowded. The famous crossing will turn into a flash mob of crazy costumes and scary monsters. Almost all the nearby clubs participate, turning Shibuya into one massive Halloween mob. Don't miss this event!
Date: There is no set date for this event as it is unofficial, but seeing as Halloween is on a Monday this year the event will most likely be held on Saturday Oct. 29, 2016.
Hours: be sure to check Shibuya in the evening
Location: all around Setagaya street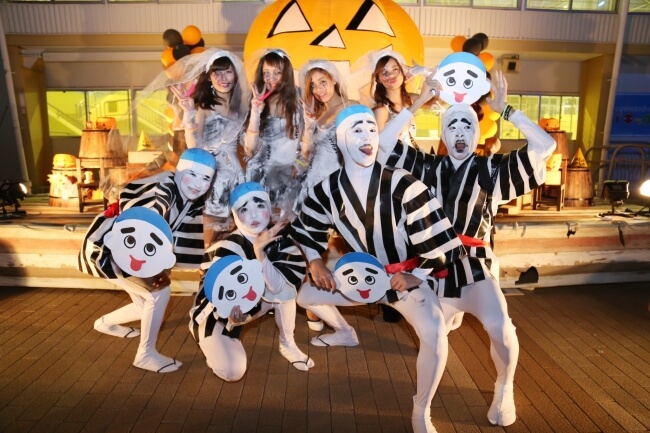 VAMPS Halloween Party
The country's largest live Halloween event makes a stop near Tokyo. In collaboration with karaoke chain Joysound you will be able to sing along with the artist's lyrics using your smartphone. The organization warns that if you don't come in a spooky dress, the ghost will haunt you more.
Artist appearances include; VAMPS, Atsushishi (Siam Shade), AKi, Shinya (Dir En Grey), Yutaka Hee Yatake (Golden Bomber), Kanon Wakeshima, Silent Siren and more…
Dates: Oct. 28 – Oct. 30th , 2016
Hours: doors open from 3:30pm, event starts at 5pm
Admission: 9,300 yen (tax included)
Location: Makuhari Messe International Exhibition Hall 9, 10 and 11
Address: 〒261-0023 Chiba Prefecture, Chiba, Mihama Ward, Nakase, 2−1
Access: about 30-min from Tokyo Station
URL: http://hwp2016.vampsxxx.com/index.html (Japanese only)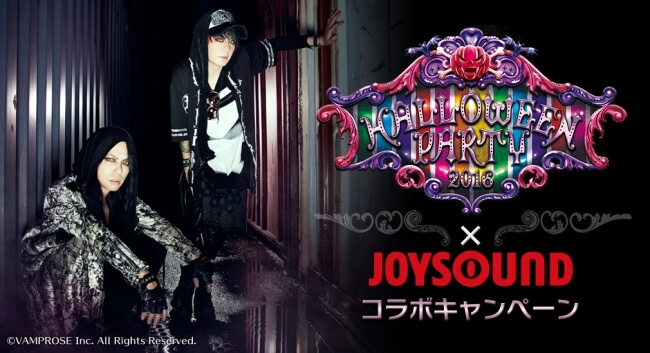 Ueno Halloween
A Jack-O-Lantern in the central fountain, costume parades and trick or treating. It's Halloween in Ueno park! With an expected attendance of about 30,000 visitors the park will be swarmed by monsters and ghouls. Participate in the Halloween stamp rally and costume competition, watch the parade (Oct. 29) and scare anyone who isn't in costume. Enjoy the open air performances and visit the various food stands. If you prefer your Halloweens under the light of the moon and beneath the trees, this is your place to be.
If you have little ones who can't be out late at night, the park has plenty of child friendly activities during the day on Oct. 29 – 30.
Dates: Oct. 17 – Oct. 30, 2016 (most events are Oct. 29 – Oct. 30)
Hours: 11am – …
Admission: Free (2,000 yen to participate in the Costume Parade Competition)
Location: Ueno Park Fountain Square Halloween Village
URL: http://ueno-halloween.com/ (Japanese only)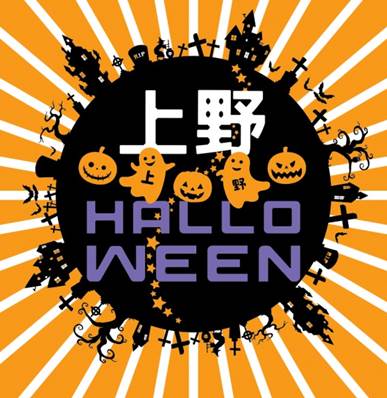 Ikebukuro Halloween Cosplay Festival
If you want to show your love for that one fictional character, head to Ikebukuro! Professional and amateur cosplayers will all make an appearance during this two day event. Join the cosplayer parade, watch demonstrations by pro cosplayers and visit the various shops that have special Halloween discounts. If you are into crafts you can buy something at the Halloween&Cosplay craft market. Photo spots are scattered around Ikebukuro in the various parks and malls, discover them all!
If your cosplay is too large to carry around all the time or you need a relief from your everyday average Joe clothes, you can deposit them in one of the lockers in Sunshine City (500 yen). Dressing rooms are also available at the same location.
Events
11am: Opening Ceremony
12pm – 5pm: Stage Events
1pm – 2pm : Cosplay karaoke (only on Oct. 30)
1pm ~ : Open stage
Dates: Oct. 29 – Oct. 30, 2016
Hours: 10am – 6pm
Admission: Free
Location:  East Ikebukuro (Ikebukuro Station East Exit)
URL: http://ikebukurocosplay.jp/ (Japanese only)
Matchmaking Halloween party in Shibuya
Halloween is all about getting scared, but this party is all about love. The "let's love Halloween party" in Shibuya's FLAME is limited to 200 people, providing the best environment to get to know new people. When the party starts everyone has to wear a mask, if you don't have one there will be a limited amount available at the venue. Even if you end up without a new boyfriend or girlfriend, the organization hopes you will make new friends.
Events
6:15pm – "find your partner" game
7pm – costume competition
Date: Oct. 29, 2016
Hours: 6pm – 8pm (entry from 5pm)
Admission: Men 5,100 yen / Women 3,200 yen
Location: Shibuya FLAME TOKYO
Address: Tokyo, Shibuya-ku, Maruyama-cho, 2-4
Access: 5-min walk from JR Shibuya Station
URL: http://www.partyparty.jp/cmp/halloween/ (Japanese only)
Order tickets here: http://bit.ly/2dhXUup
You need to be between 20~38 years old to participate.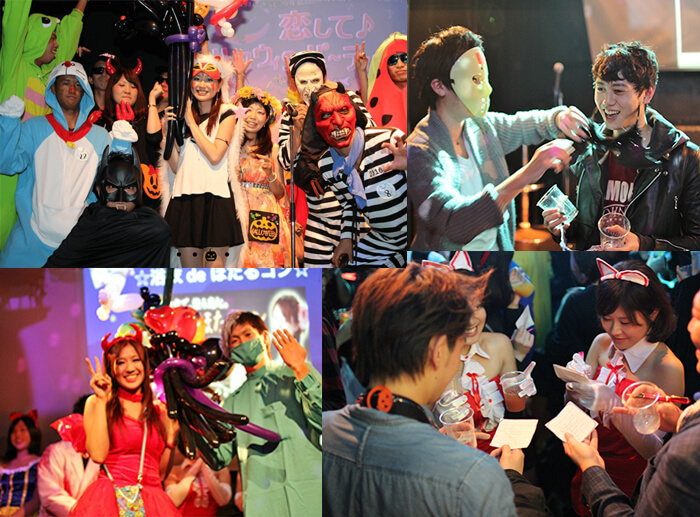 ---
WATTENTION NINJA WRITER PROFILE

From popular culture to traditional culture, I've immersed myself in both. I love writing about tradition, history and sharing fun discoveries. If I'm not outside watching a festival parade I'm leisurely reading manga in kimono.
MORE ARTICLES BY THIS WRITER
 | 
ABOUT WATTENTION NINJA