Swimming and sunbathing in Tokyo's concrete jungle
Japanese summer is notoriously hot and humid, even dangerously so at times. However there are silver linings to everything, and in summer there is the joy of swimming pools and beaches. The Tokyo Metropolis itself is not too far from the coast, but closeness varies depending on where you live. However, swimming pools are strewn across the city and provide a great escape from the summer heat. You can kick back, relax and have fun at one of these pools we have selected. Browse through our two categories: hotel pools and waterpark entertainment pools.
Hotel Pools
1. Keio Plaza Hotel Tokyo Sky pool
Credit: @京王プラザホテル Keio Plaza Hotel
Located in the middle of Shinjuku's skyscraper district, Keio Plaza Hotel Tokyo's Sky Pool is about as urban as pools get. The outdoor pool, which is open to non-staying guests as well, is on the seventh floor of the main building. Towels, chairs and floats are free, and rental swimsuits and sandals are available, so you can pop in here anytime. Surrounded by skyscrapers, it's a swim with a view where you can catch the hot shades of the sunset dissolving into night and flickering city lights.
Address: Nishi-Shinjuku 2-2-1, Shinjuku, Tokyo
Access: 1-min walk from Tochomae Station Exit B1 (Toei Oedo Line)
Hours: 9 am – 8 pm (from June 23, 2018 – September 17, 2018)
Price Range: https://www.keioplaza.com/facilities/pool_rate.pdf
Japanese only website: https://www.keioplaza.co.jp/guide/skypool.html
pool rules: https://www.keioplaza.com/facilities/pool_rules.pdf
*sadly, no tattoos allowed.
2. Tokyo Prince Hotel Garden Pool
Credit: @東京プリンスホテル
This is probably the most comfortable way to see Tokyo Tower – floating on an inflatable seashell float in the swimming pool in Tokyo Prince Hotel. As the full name suggests, the 25-meter pool is surrounded by a lush garden and it also has a kiddie pool.
Address: Shiba-koen 3-3-1, Minato, Tokyo
Access: 1-min walk from Onarimon Station Exit A1 (Toei Mita Line)
Hours: 10 am – 5 pm (from July 8th – September 18th )
Price Range: 6,000 – 12,000 (see URL for more detail)
URL: http://www.princehotels.com/tokyo/facilities/garden-pool/
3. Hotel East 21 Tokyo Garden Pool
Credit: @【ホテルイースト21東京 公式】
Evoking European gardens of the 19th century, this hotel's swimming pool is one of the biggest and fanciest in Tokyo. It has everything – the views, the luxury, the space to enjoy the pool comfortably. It is a great way to pamper yourself a little bit.
Address: Toyo 6-3-3, Koto, Tokyo
Access: 7-min walk from Toyocho Station Exit 1 (Tozai Line)
Hours: 9 am – 6 pm, last admission 5 pm (from July 6th to September 9th )
Price Range: 4,000 – 13,000 (depends on the date and time)
URL: https://www.hotel-east21.co.jp/en/fitnesspool/
*no tattoos allowed.
4. ANA InterContinental Garden Pool
Credit: @ANAインターコンチネンタルホテル東京
How about a swim through ANA InterContinental's spacious Garden Pool in the midst of Roppongi's overwhelming skyscrapers and modern architecture? And every Thursday night, their Mumm Beach Club – Poolside gears up for a pool party in pink lights – with a different guest DJ every week!
Equipment available: bath towel, shampoo, rinse, body soap, dryer, hair lotion, milk lotion, cotton balls, tissues, ear swabs etc.
Rental: beach sandals, swimsuit (1000 yen)
Address: Akasaka 1-12-33, Minato, Tokyo
Access: 5-min walk from Roppongi-itchome Station Exit 3 (Namboku Line)
Hours:
June 23rd – July 20th: 8 am – 8 pm
July 21st – September 16th: 7 am – 10 pm
September 17th – September 30th: 8 am – 8 pm
Price Range: 7,000 – 14,000 (See URL for detailed prices)
Weekdays:¥7,000 per person, after 6:00 p.m. ¥5,000 per person
Weekends and Holidays, 6 – 16 August:¥14,000 per person
URL: http://www.anaintercontinental-tokyo.jp/e/facilities/pool.html
*tattoos must be covered
*Children from 6 to 17 must have adult supervision; children under 6 can only use the chidlren's pool
Waterpark Pools
5. Yomiuri Land – Water Amusement Blast
Credit: @よみうりランド【公式】
This popular amusement park or "Water Amusement Island" has no lack of fun activities for all ages! From a classic swimming pool, a flowing swimming pool and to a wave swimming pool that sways you around simulating an ocean, Yomiuri Land WAI has you covered. They also have water slides, water-slalom slides, the Sky River boat slide, AnpanMan pool, a diving pool etc. Check out their website for more details (Japanese only). There are also restaurants, so you can comfortably spend the whole day here. They have even more activities, events and performances in store for this summer, so keep an eye on their website!
Credit: @よみうりランド【公式】
Hours vary, the pools being open later on Sundays and holidays, and there are special pool nights. Check the official calendar for more detail http://www.yomiuriland.com/wai/calendar/index.html
Address: 206-8725 Tokyo, Kawasaki-shi, Tama-ku, Sugesengoku, 4 Chome−1
Access: Keio Yomiuri Land station + a bus/ropeway car
Hours: Please see this calendar http://www.yomiuriland.com/wai/calendar/index.html
Price Range: 6,000 for an all-inclusive all day pass, or less depending on your age and pool use package
Price URL: http://www.yomiuriland.com/wai/charge/
6. Rainbow Pool and Water Playland – Tachikawa
Credit: @naorigumo
Another super fun combination of pool and amusement park, the Rainbow Pool and Water Playland in Tachikawa is actually located on the extensive grounds of Showa Kinen Memorial Park in Tachikawa. The Rainbow Pool section has 9 different polls and many slides for the fun loving bathers, while the Water Playland section has more children-friendly pools. No matter what you end up doing, both the park and the pool have a lot of space and you can spend a comfortable day here and splash away!
Check out their website for various discounts, the entrance fee can vary! There is a also various things for rent – from boats to swimming suits.
Address: 3173 Midori-machi, Tachikawa-shi, Tokyo
Access: Tachikawa station (JR) or Nishi-tachikawa station on the Ome line
Hours: July 16th to August 19th 9:30 am to 6:30 pm
August 20th to September 2nd 9:30 am to 6 pm
Price Range: 2,500 for a full day (50% discount after 2 pm)
Rainbow Pool URL: http://www.showakinen-koen.jp/rainbowpool/
7. Inage Kaihin Park Pool – Chiba
Credit: @ず
Technically in Chiba, but still close to Tokyo, this pool complex is close to the sea, but with all the comfort of a pool. From its 13 different swimming pools, a wave pool and various slides, it has all the necessary facilities for a fun-filled day. To top it all, you can even do BBQ by the poolside.
Address: 7-1-1 Takahama, Mihama-ku, Chiba, Tokyo
Access: Inage-Kaigan station
Hours: from 14th of July to 2nd of September, 9 am to 5 pm
Price Range: The most expensive ticket for adults being 1 100 yen and less for students and small children.
URL: https://sunsetbeachpark.jp/facilities/pool.html
8. Kyodo No Mori (Native Forest Pool) – Fuchu
Image credit: Tama Twitter
This public pool in the municipality of Fuchu is not too far from the urban core of Tokyo, and it is a very affordable summer fun option. Besides the big pool, they also have an infants' shallow pool, water sliders, a running water pool etc. Surrounding this pool, there is a nice park and a museum.
Address: 5-5-5 Yazakicho, Fuchu, Tokyo 183-0025
Access: Fuchu-Honmachi station
Hours: July 14th to August 31st, 10 am – 5 pm
Price Range: 300 yen for visitors, 150 yen for citizens of Fuchu, less for students and children
Price and other details URL: Fuchu City Website

If you feel more like onsen, read our article on Enoshima Island Spa, a great mix of onsen and outdoor swimming pools. If you want to go with an even more traditional Japanese bathing option like sento, read up on our Bathing Culture in japan – WAttention Special.
---
WATTENTION WRITER PROFILE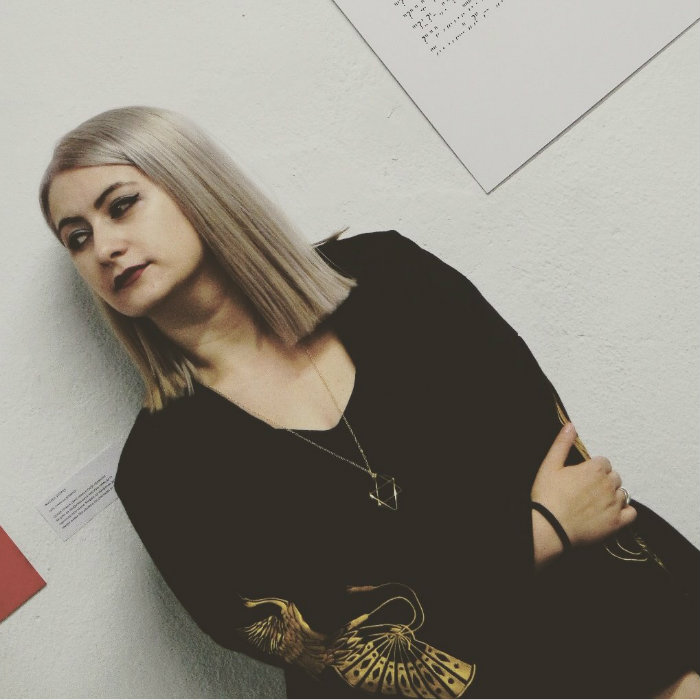 Zoria April
Zoria is a writer, of the rare poet variety and a passionate photographer. If you see somebody around Tokyo taking photos of concrete walls, it must be her. She loves to dress fashionably and go drink as many cups of coffee as humanly possible, preferably in cafes with a view.
MORE ARTICLES BY THIS WRITER
|
ABOUT WATTENTION NINJA
Ninja ID: zoria