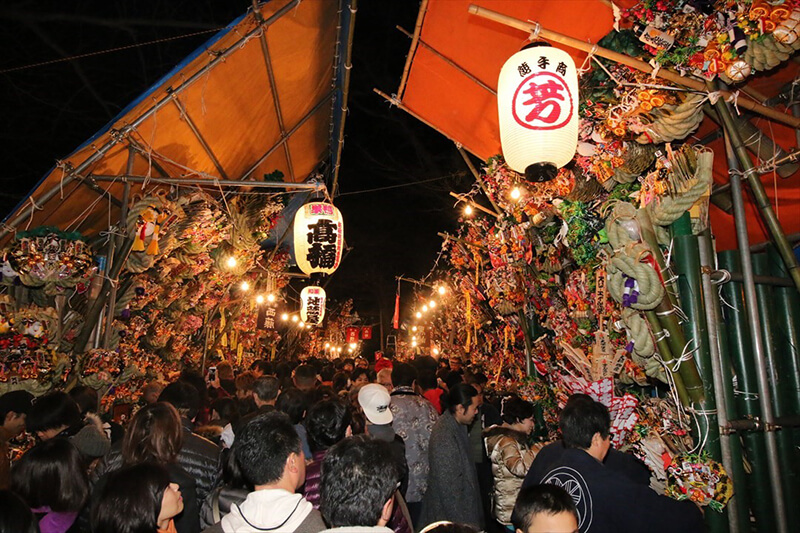 Another event that will help you get into the New Year spirit is the Juninichimachi on December 12. The one-day market has been serving the community since the Meiji Period (1868-1915), attracting as many as 1,000 vendors selling amulets and traditional delicacies from the morning till late in the evening.
Juninichimachi extends from Tsuki Shrine to Kyu Nakasendo, one of the five routes connecting Tokyo and Kyoto in the Edo Period. Although the path is quite developed today, you can still follows the footstep of the 17th century haiku master Matsuo Basho and immerse in the nostalgic atmosphere.
For bunny lovers across the world, Tsuki Shrine is a must visit. Since tsuki can mean both textile and moon in Japanese, the shrine is vastly decorated with paintings and sculptures of rabbits, a messenger from the moon. Even the faucet used by worshippers for washing hands as a gesture of purification is in the form of a rabbit!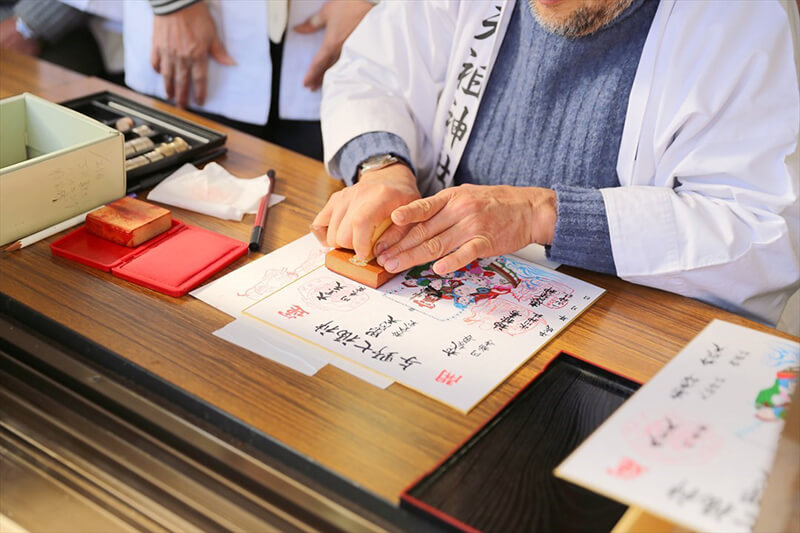 Besides getting an amulet from shrines for good luck, you can ask the deities for a year of abundance. Shichifukujin Meguri is an Edo tradition of making a short pilgrimage to seven temples and shrines during the New Year holiday. With each visit to a temple or shrine on the course, you get a red stamp. After collecting all the seven stamps on a decorative cardboard, place the cardboard in your house for happiness and prosperity in the coming year.
The pilgrimage is usually done on foot. But if walking in cold weather is not your thing or if time is not on your side, then cycling might be a good choice. Along the course are a homemade soba noodle shop and a Japanese sweets shop that has been in the business since 1864. The strawberry daifuku—a large size strawberry wrapped with red bean paste inside chewy mochi rice—is really worth dropping in for.