The sweltering concrete jungle that is Tokyo has a few escape routes, one of them being the beaches in Kanagawa, just an hour or two train ride, depending on where you live in Tokyo. Close and convenient for a day trip, some of the more popular beaches with great sea view and sunsets are: Yuigahama beach near Kamakura, the popular Zushi beach, and the quieter Ishhiki beach in Hayama, among many others. Generally, beach season in Japan is considered open from the beginning of July to the end of August, but Japanese summer being long and hot, many people extend their beach trips well into September.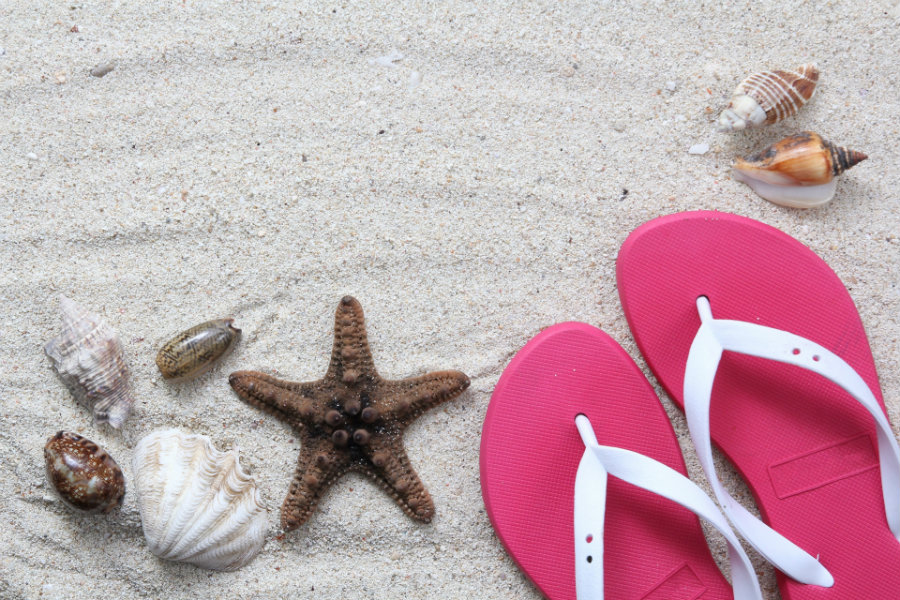 Swimwear and sunscreen? Check. Towels, floats, flip-flops and sunglasses? Check. The best beach bars and restaurants to relax at? We have you covered. Read some of our suggestions of where to eat and drink with a great view.
Yuigahama Beach (Kamakura)
Credit: @Tokie K. 
Yuigahama beach in Kamakura is a very easily accessible beach that you can also combine with temple sightseeing. Part of a longer coast in Kamakura, Yuigahama beach is particularly known for its cool and cozy beach bars and restaurants. Here are some places with great seating and a view.
1. Yuigahama BBQ & Beer Garden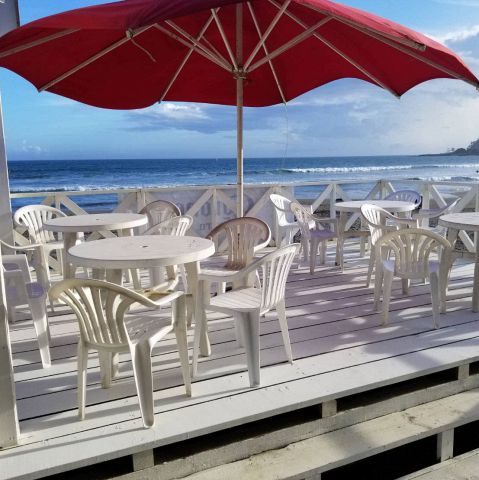 Barbecue at the beach is a summer staple and Yuigahama BBQ & Beer Garden has great all-you-can-eat courses combined with cheap drinks.
2. GLOW BBQ
Credit: @GLOW_yuigahama
Another great barbecue place on Yuigahama beach with all-you-can-eat courses available and of course, a great view and shelter from the sun.
3. Amuse Seaside Studio: Umi no Ie Canon
Credit: @AMUSE SEASiDE STUDiO 夏音-Canon-
This cute cafe restaurant, aside for the views and great atmosphere, has great food and craft coffee. It also offers showers, lockers and beach umbrellas, and various beach items for sale, taking care of all your beach-related troubles.
ISHIKI BEACH (HAYAMA)
Credit: @Zoria'sTokyo+
Touted as the less crowded and less touristy neighbor to Zushi beach, Ishiki beach in Hayama, Kanagawa is a 15-minute bus ride from JR Zushi station. One of it's famous spots is the torii gate on the rock, behind which the silhouette of Mt. Fuji can be seen on a clear cloudless sunset.
1. BLUE MOON
This beach house operates only during summer and offers everything from food and drinks to showers and lockers. The view and the whole vibe is exactly what one would hope for when taking a beach trip. The party goes on well into the night and often there is live music.
The best part is the Blue Moon Spa, located on the second floor and offers massage, aroma therapy and all kinds of self-love. More details here: Blue Moon Spa
Credit: @Blue Moon Spa
2. UMIGOYA Beach House
Credit: @Masayuki Hasegawa
This comfortable beach house offers great food and drinks while you listen to the waves break. They have live music shows, events and workshops occasionally and friendly staff serving you. With affordable prices, great views and atmosphere and easy access, it's a great retreat, both for big groups and small groups that can sit on a counter overlooking the beach.
Credit: @tally
Zushi Beach
Credit: @Dronedanshi
One of the most popular beaches close to Tokyo, which makes it both crowded and fun at the same time, Zushi Beach is an easy 1 hour train ride from Shinjuku or Shibuya station.
Near Zushi beach there are famous temples, a museum and of course, Zushi too boasts a great view of Mt. Fuji on clear days. A trip to Zushi can be combined with many different activities and sightseeing, but for those in need of a full day relaxing at the beach, here are some great places with a nice view and beach vibe.
1. SeaRoomlynn Beach Club
Credit: @THE BEACH CLUB
Standing out from the classical whites, blues and earth tones of beach houses, SeaRoomlynn has been painted pink and became the most photogenic spot on Zushi beach. This beach house offers drinks, food, BBQ and often has live music events. They also have equally Instagrammable signature drinks and smoothies.
2. CabAn Tomorrowland Hayama
Credit: @CABAN
This pet-friendly white heaven has seats with perfect view. While food and drinks aren't exactly cheap, the amenities are great. They update their Facebook for most recent information, changes in business hours, events, etc.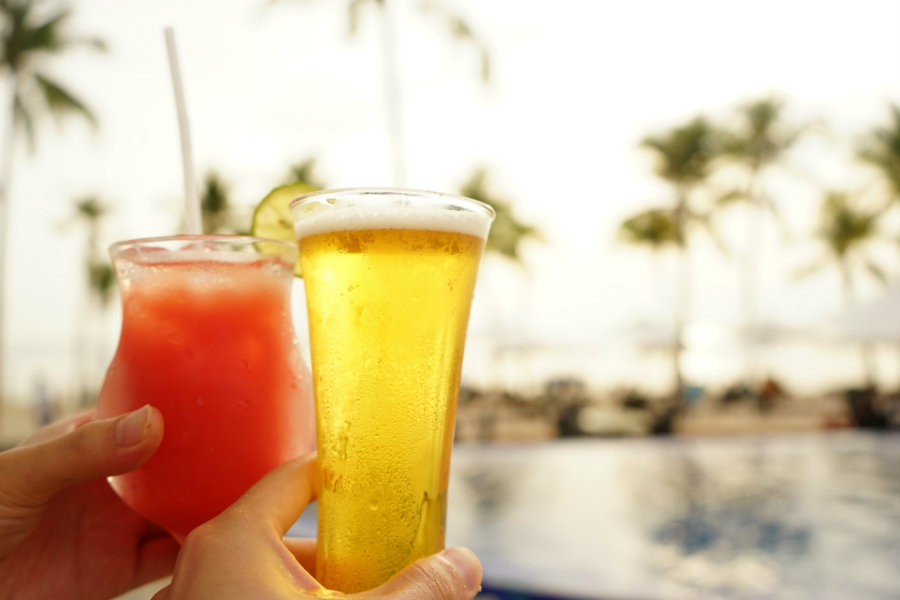 No matter which beach and beach house you choose, make sure to have fun and make the most of summer. Apart from beaches, Tokyo has many swimming pools and waterparks, take your pick from this article – Swimming Pools in Tokyo.
---
WATTENTION WRITER PROFILE
//