The application period for this event has ended. We will email the results by Nov 28. Thank you for all your submissions!
The Chichibu Night Festival, which has a history of more than 300 years, is Chichibu Shrine's annual festival, held in December. The Gion Festival in Kyoto, the Takayama Festival in Hida, and the Chichibu Night Festival are regarded as the three greatest parade float festivals in Japan.
The festival is held on December 2 and 3, when the area is crowded with a large number of tourists. Six yatai floats shaped like small houses are paraded through the city streets.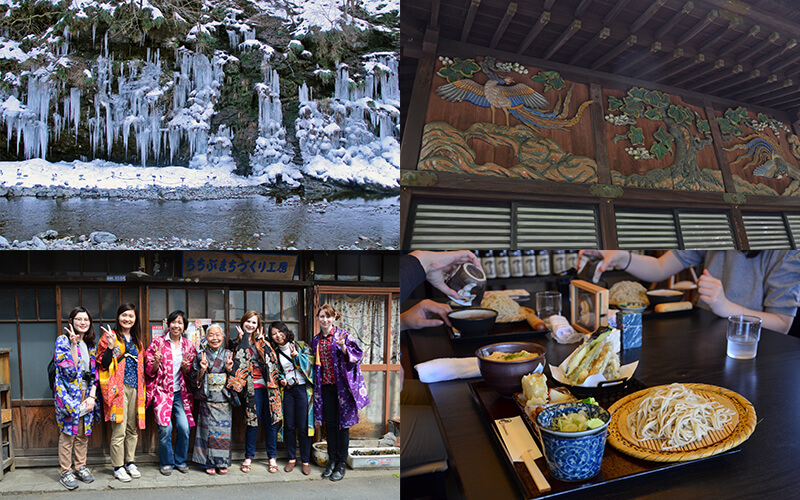 The festival is listed as UNESCO intangible cultural heritage recently. And to celebrate this memorable moment in the city's history, participants are allowed to pull elaborately decorated Yatai floats with the locals.
Why not participate in the Chichibu Night Festival?
■ Schedule
Date: Friday Dec 2nd, 2016 (Festival will be held, rain or shine)
Hours: 11:00 at Ikebukuro Station to 15:00 after the festival, participants are free to go.
※The event organizer will provide each participant a limited express train ticket to Seibu Chichibu Station. For going back, a regular train ticket will be provided upon arrival around 13:00. (Not a limited express train ticket)
■ We are looking for…
・Foreign Nationals
・Those who are OK with being photographed at the event. There will be media personnel and a cameraman.
・Those who are responsible and will not chancel at the last minute.
If you fulfill the requirements, sign up by Nov.24 using the form below. Don't miss this rare opportunity to experience authentic Japanese Matsuri. Pulling the elaborately decorated festival float with the locals will be something you will treasure for a long time.
If you have any questions or technical issues with the form, please contact us via email to ninja@wattention.com