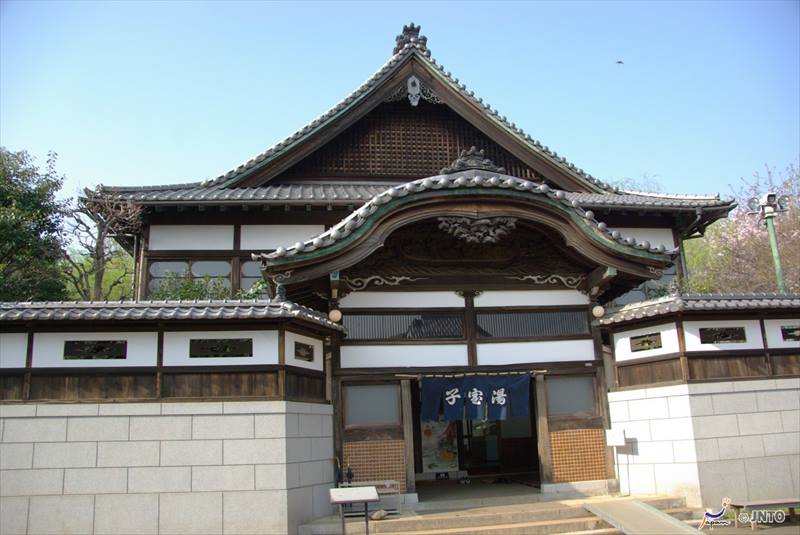 I know that many travelers come to Japan hoping to have an authentic Onsen (hot spring) experience, soaking in soothing hot water is truly relaxing and rejuvenating. It's true, an Onsen is a blissful joy and you should definitely try it at least once, but there's an alternative. For many busy Japanese people and travelers, there is an easier way to get a similar hot bath experience.
Sento, a local public bathhouse.
A true local experience
In the olden days, many Japanese apartments didn't come with a private bath. Tenants often had to go to a nearby Sento bathhouse not only to get clean but also to socialize with neighbors. The Sento was and still is a social hub where different generations come together and talk about their everyday lives. Though most modern apartments and houses now come with a private bath, there is something special about going to the local Sento, seeing your neighbors and being part of the community.
On a verge of extinction
Unfortunately, Sento bathhouses are on a sharp decline. During the past few decades, the number of Sento baths around Tokyo has dropped from over 2500 to around 600. There are many factors for this decline but a few major reasons are a) there are less people using a public bath, b) facilities are deteriorating rapidly and the renovation cost is enormous, c) utility costs (water and gas) are getting more expensive and d) owners are getting old and they don't have a successor who can take over the management.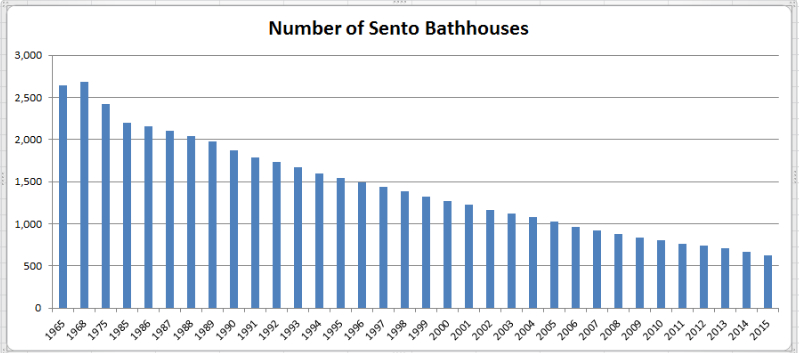 Preserving by taking a dip
You might say this is just part of economic progress, an evolution from a poorer time, and that change is inevitable and necessary. But as one of many naive Sento enthusiasts, I would like to do something about it.
So here's the deal, I'll highlight these one-of-a-kind bathhouses before they disappear. Hopefully I can shine some light on the realities and struggles they face and introduce some of the innovative solutions they've come up with. And you can try them out, give them a reason to stay around.
So be willing to expose yourself to a cultural experience and in the process bear witness to the naked truth. If we don't contribute to keeping these landmarks relevant they will disappear and the stories of everyday life will wash away down the drain of history.
In the next article, I will explain the rules and proper etiquette of the Sento bathhouses, such as what you should bring and how you should act around naked strangers. So stay tuned.