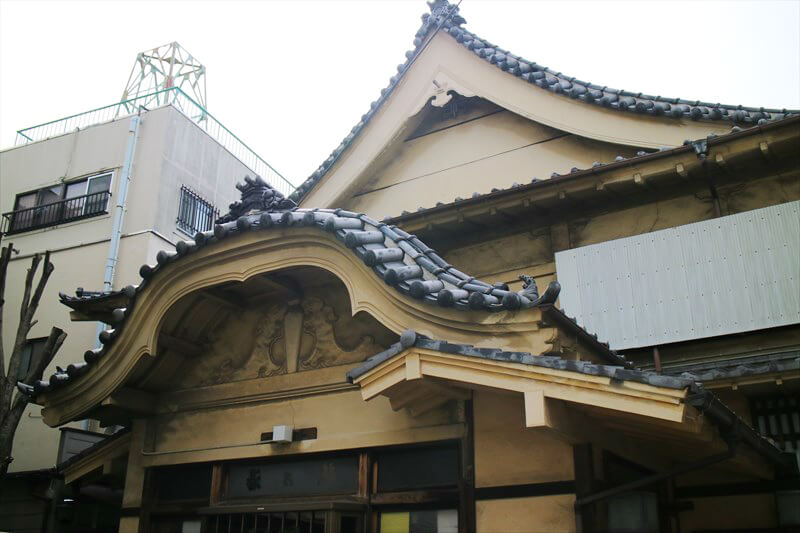 Not to be confused with the popular cardio exercise or spiritual practice from India, Yoga is an upscale residential district in the Setagaya ward. Tucked away in the backstreets is the Fujino-yu bathhouse which has been in operation for over 50 years. Its old-fashioned exterior is more than enough reason to stop and take a look. Just in the few minutes I was waiting outside I saw curious couples, amused passersby, and inquisitive students who came over to take a closer look.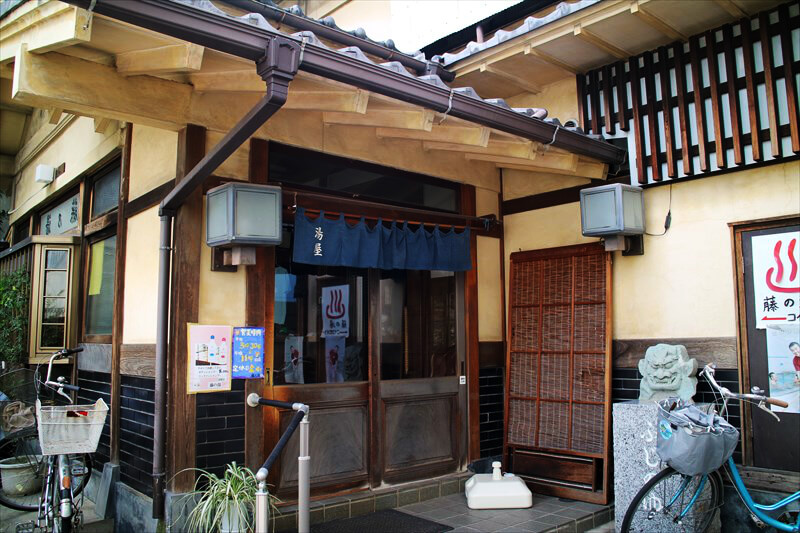 Welcome to a one-of-a-kind wooden bathhouse
"Back when public bathhouses were experiencing a boom, many building owners built cookie-cutter public baths on the first floor. But I wanted to create something different, something unique" says the owner Mr. yamaguchi, who has a keen eye for art and design. He used to create woodblock art, some of which you can see on the walls of the bathhouse. It is because of his unique vision and sense of design, this one-of-a-kind wooden bathhouse came into existence.
Unlike other polished tile bathhouses, Fujino-yu has a warm and nostalgic atmosphere. Everything from the front counter, shoe boxes, lockers, doors and lounge chairs are all made out of wood.
The wood theme continues in the wet area, where a Cypress wood bath and a unique wood pavilion become the focal point of the bathhouse.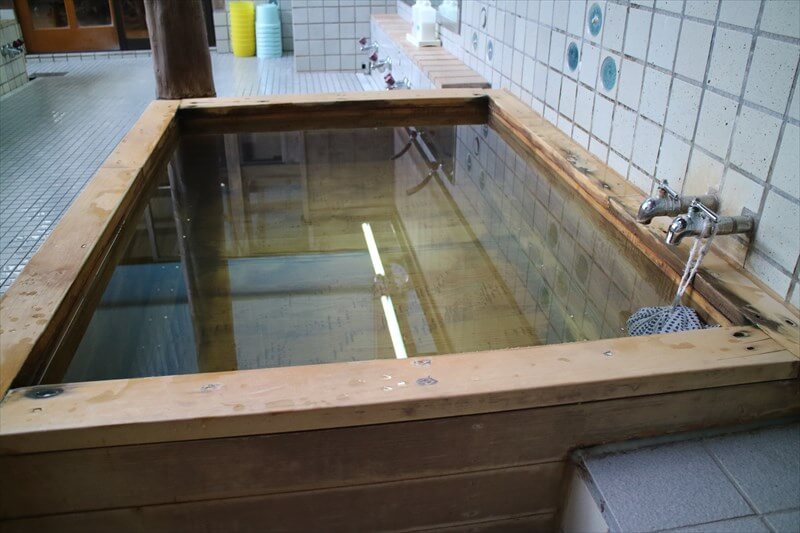 Another notable interior decoration are the ceramic tiles with Iris paintings. A Japanese bathhouse typically has a grand painting of Mt. Fuji on the wall, but here, an elegant drawing of Irises welcomes you at the jet baths. On May 5th (Children's day), many people take Shobu-yu, an Iris bath to wish for longevity and good health. At Fujino-yu, everyday is a Shobu-yu day!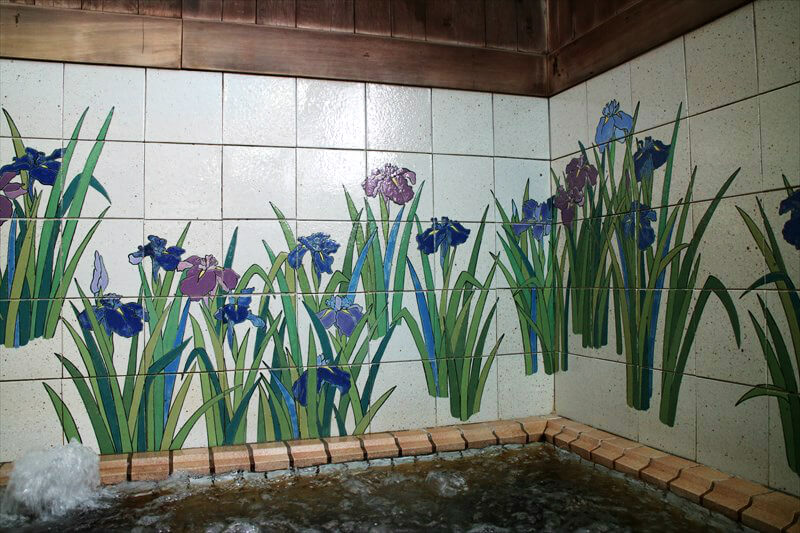 Mr. Yamaguchi says that though the number of people who frequent Sento bathhouses has significantly declined, more and more young families and students are trying out Sento and enjoying the experience.
However, with this shift in demographics came a new dilemma.
Sento is a place to learn how to share and respect
Since we live in the era of abundance and cheap disposable items, we rarely have an opportunity to share things with others. But at a Sento bathhouse, we not only share the facilities, but we also share the water and even the atmosphere. Visiting a Sento bathhouse is a prime opportunity to learn how to share and respect each other.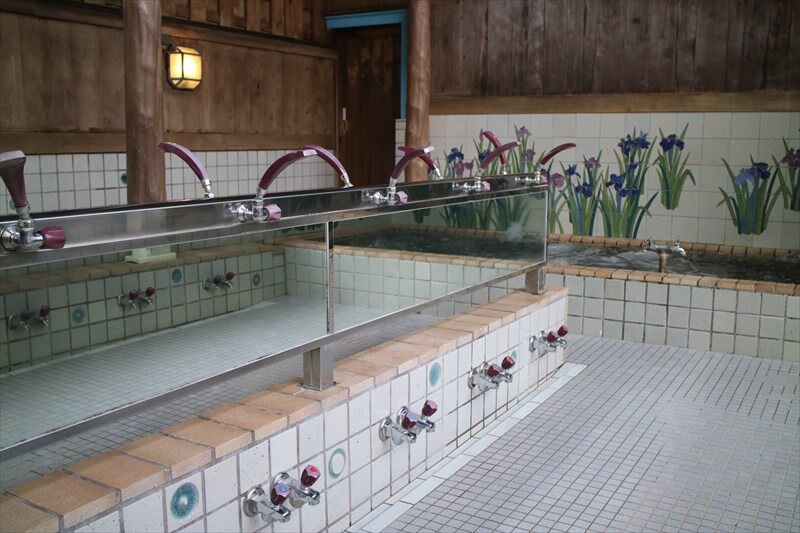 "When it comes to sharing, a little foresight and empathy goes a long way," says the owner. For example, you don't want to disturb the water, let alone swim in the water, because people are here to relax. You don't want to get the floor soapy because other people have to walk on it. What's normal in your household might not be the norm in a public area. You are here to witness and respect subtle and often unspoken social rules at Sento.
With that said, don't hesitate to fully enjoy the Sento experience. If you have a question ask the person behind the counter or one of the regulars. More often than not, they are willing to answer any questions you might have and strike up a friendly conversation. What better way to learn about Japanese customs and values than to share stories and quality time together.
Our lifestyles have been modernized and our mindset has changed. But at Fujino-yu, things have remained the same for a long time. Inside those well maintained wooden baths sits the chance to teach great values and subtle etiquette to a new generation of Sento guests.
Information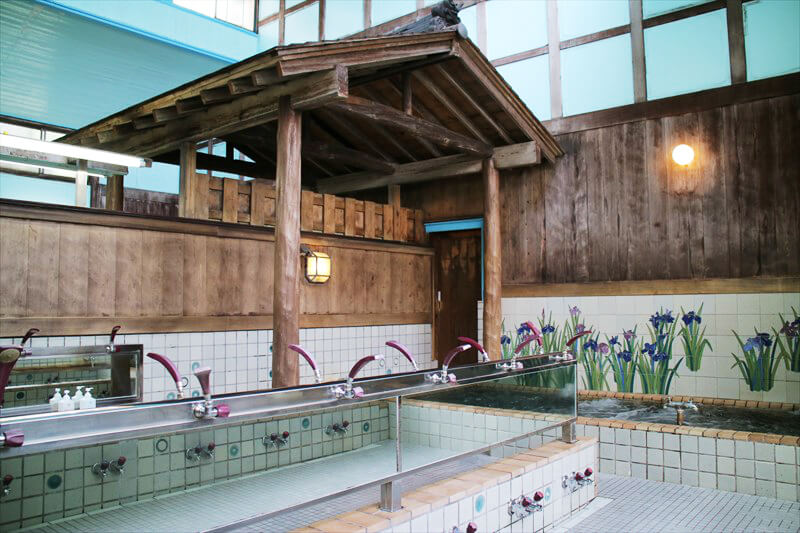 Fujino-yu
Address: Tamagawadai 2-1-16, Setagaya-ku, Tokyo
Access: 7-min walk from Yoga Station (Tokyu Denentoshi Line)
Hours: 3:30pm – 11pm
Closed: Friday
Admission: 460 yen
Read Also:
Disappearing Treasures: Sento, a Public Bathhouse
Disappearing Treasures: Sento Etiquette, What Not To Do Around Naked Strangers
Disappearing Treasures: Tsukimi-yu in Shimotakaido