Enclosed by the Japanese Alps, (an embarrassing moniker according to the local tour guide, as he directs our focus to back to the manicured vineyards of Koshu grapes and the glimpses of Mt. Fuji in the distance) Yamanashi can be accessed easily from Tokyo, and yet traveling there seems worlds away. The air is crisp, chilled by the high altitude, and the only haze comes from the thin trails of fog still crawling in the mid-morning atmosphere. Yamanashi is a prefecture that at gives the impression of a safe-haven that has remained pure and natural. It bears fruit in a variety of seasons, attracting visitors who desire to pick their own harvest. It has a variety of waterfalls, such as the Ootaki Waterfall near Kofu City, gorges, and onsen, and wildlife as varied as bears and boar.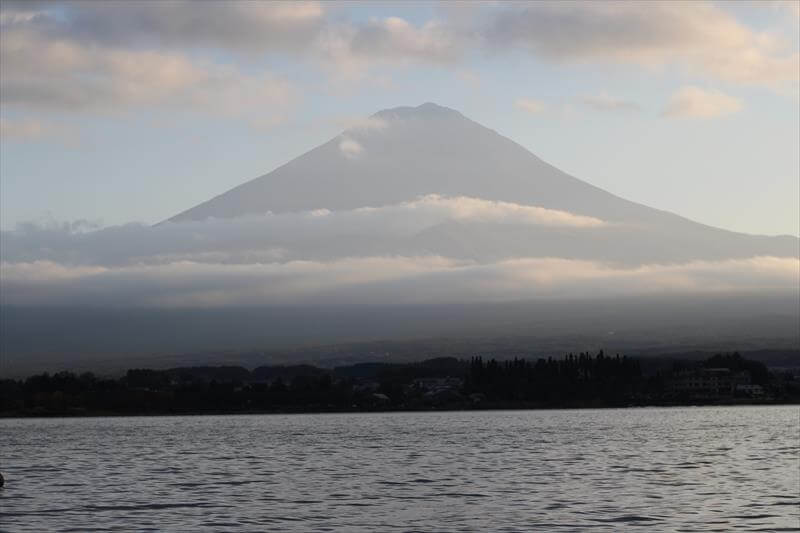 Seeing Fuji is indescribable. Like some fictitious beast breaching through the clouds, Fuji-san is unavoidable and commands all attention. Our group stayed at the viewing point, on the shores of Lake Kawaguchi, for over an hour, watching in a trance-like awe as the sun set behind the mountains. Around the area, there are many sites and experiences based upon Fuji. Iconic locations, such as Chureito Pagoda, while originally intended to honor the souls lost in WWII, have reached notoriety for having picturesque views of Fuji on a clear day. While the clouds covered Fuji on the morning we went, the sight was nonetheless impressive.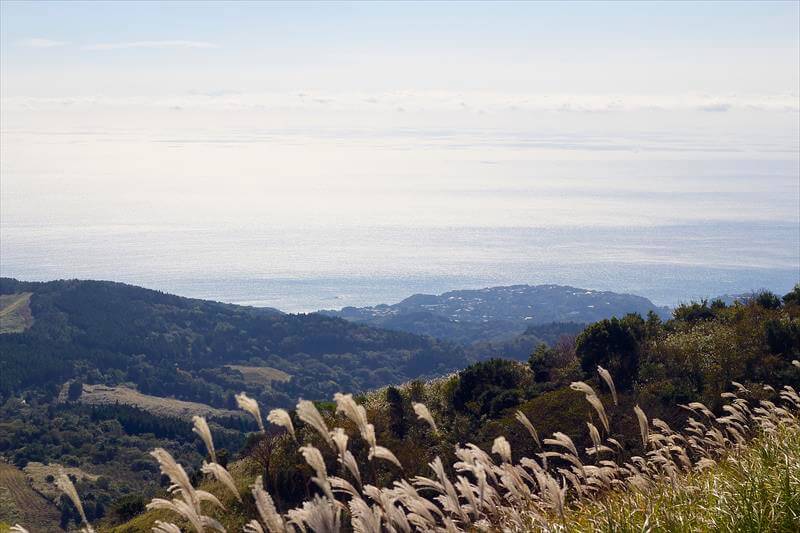 Even the air itself in the Minami-Izu Peninsula is saturated by the ocean; warm sea-breezes, soured with the taste of salt, course through the fields of pampas grass lining the shore, tossing back hair and loose hats alike. This power is strong enough to be harnessed as energy, and so even the views from Mt. Omoro are littered with wind turbines that, oddly enough, seem to fit in with the landscape. From the summit, seven surrounding islands, such as Ooshima, can be seen on a clear day. Known for their tangerines, the entirety of the area possesses a still excitement, like the charged energy that foretells a storm.